Star Wars News Net Interview: Hasbro Team Talks HASLAB Razor Crest, The Mandalorian, and More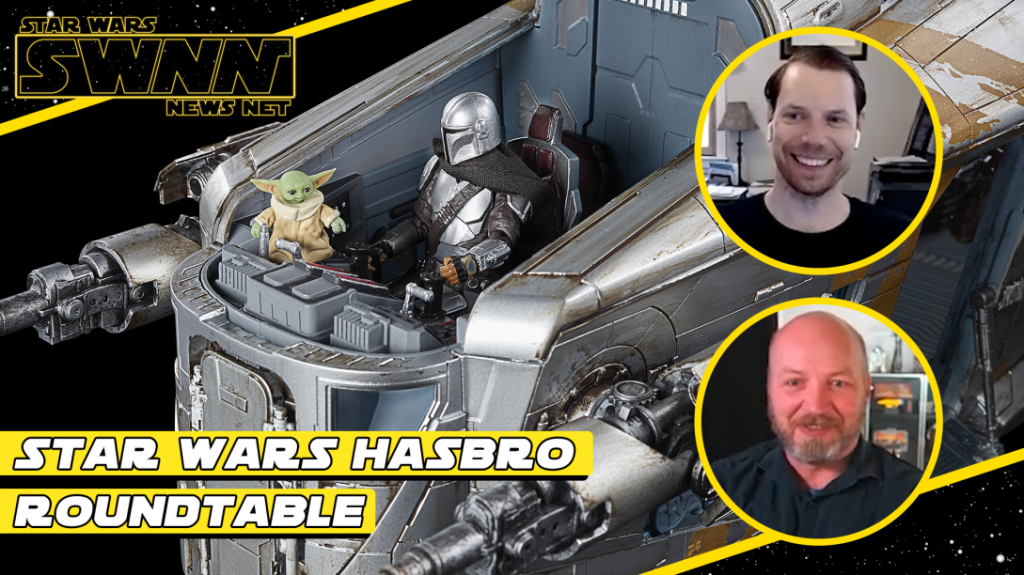 This past week Star Wars News Net was invited to join the Hasbro Star Wars team for a roundtable. We were joined by Patrick Schneider, Senior Manager, Global Brand Development & Marketing and Chris Reiff, Associate Principal Designer, where we discussed the success of the HasLab Razor Crest, toys for The Mandalorian, and more.
The team didn't reveal any upcoming Star Wars toys or products, they focused mostly on their current line of toys and products for The Mandalorian, including the overwhelmingly successful HasLab Razor Crest, though they did provide some hints into what could be on the way.
Here are some of the highlights of our conversation:
Star Wars News Net: The Mandalorian is obviously very hot right now, but any plans to make anything from the saga series, or The Rise of Skywalker? Maybe Ben Solo merch or perhaps a Rey yellow lightsaber? 

Chris Reiff: Well I mean, we can't comment on anything we're doing or not doing, but uh we're all the same fans you guys are. So, I think just keep your eyes open, and we want to make ourselves as happy with this stuff as we want to make the fans happy. 

SWNN: Are there any figures in the works for Kenobi or Cassian series seeing as The Mandalorian was such a hit? And if you can't say anything, what is the process of making figures like that, how far out do you start planning? What does that look like? 

Patrick Schneider: Kenobi and Cassian, you've gone very far in the future (laughs). We're obviously very excited about those programs, without saying anything else more about them. Obviously we always support major Star Wars initiatives, so you know, that's all I'll say there. In terms of the process, we've said this on the record before, it takes 12-18 months to do the toys. I always reference Luke Skywalker from The Force Awakens, you know, we saw that on the screen the same time everyone else did and that's why we didn't see a Luke Skywalker figure from The Force Awakens until mid 2017 because that's just what the process takes. And we could rush it, but we think it's more important to get the figures right because we know the kind of attention to detail that we have and that you have, so that's why it takes a little longer sometimes. But whenever they come out, I'm excited to see from all the upcoming entertainment.
With a 12 to 18 month creative and production process, one can assume more toys from all areas of the Star Wars timeline are on the way. I can only hope that it includes more figures from the Skywalker Saga (Rey yellow lightsaber PLEASE!) and Solo: A Star Wars Story (Therm Scissorpunch).
We want to thank Patrick and Chris from the Star Wars Hasbro team for taking the time to chat with us. To watch the whole roundtable with more insights into the HasLab Razor Crest, The Mandalorian credit collection, and more – check out the full video below!
Lacey is a co-host on SWNN's official podcast The Resistance Broadcast. You can see and hear her Monday and Thursday recapping the news and having deep discussions with the rest of the TRB crew. When not podcasting, Lacey provides live coverage for events like Star Wars Celebration, New York Comic Con, and more! A Star Wars Fan since 2nd grade, she has always been drawn to the characters and adventures in a galaxy far, far away. You can usually find her either watching The Force Awakens for the 100000th time, or looking for art, toys and collectibles to add to her ever-growing collection. Geek out with Lacey on Twitter and Instagram - @laceygilleran.