The Star Wars Show: Ahmed Best and Mary Holland Talk Jedi Temple Challenge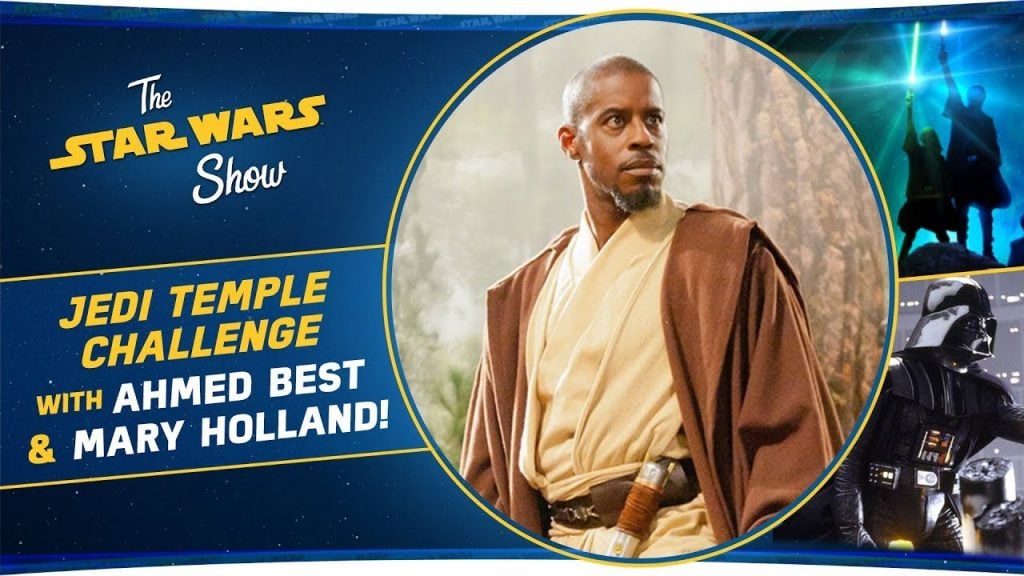 This month on The Star Wars Show, the brand new trailer for Jedi Temple Challenge debuts and Anthony talks with Ahmed Best and Mary Holland about stepping into their new roles for the show. Plus, E.K. Johnston stops by to chat about her upcoming book Queen's Peril and the crew celebrates the 40th Anniversary of The Empire Strikes Back.

The Star Wars Show is hosted by Andi Gutierrez and Anthony Carboni, and posts on the last Wednesday of every month on the Star Wars YouTube Channel.
Writer and Star Wars lover located in Florida, USA.
"I don't like sand. It's coarse and rough and irritating and it gets everywhere."
- Anakin Skywalker