Week In Review – We Look Back At Huge 'Obi-Wan Kenobi' Week
Finally. The moment many of us have been waiting for was realized this week as the first teaser for Obi-Wan Kenobi dropped. With it came a flood of new images and information, from Entertainment Weekly's feature story to interviews with Kathleen Kennedy, Ewan McGregor, and Hayden Christensen.
Our Star Wars News Net team created a deep-dive look at the series while The Resistance Broadcast shared a full reaction, review, and breakdown you don't want to miss!
With other news and reviews peppered in, it was quite a week — one that we'll remember for some time. Check out our quick recap below and explore all the stories from this last week.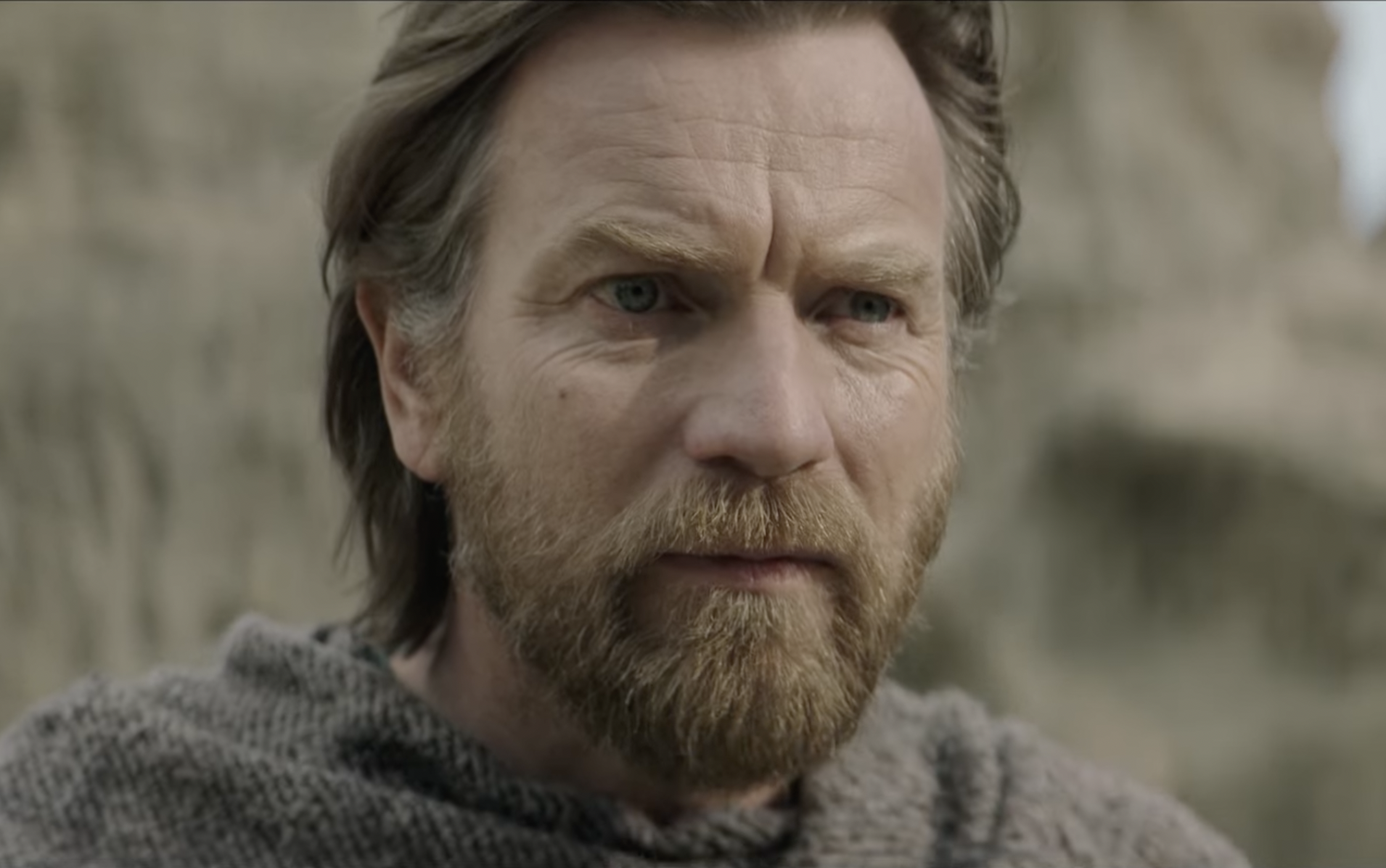 Movies/TV
March 11 – 'Obi-Wan Kenobi' Trailer Breakdown: Who Is Who in the Disney Plus Series
We've broken down everything we saw in that 90-second Obi-Wan Kenobi teaser, combined with all the official information we have on the series. There will be no references to leaks or spoilers, other than some educated guesses. Explore the deep-dive breakdown now!
March 10 – 'Obi-Wan Kenobi': McGregor and Christensen Thrilled to Return; Kathleen Kennedy Hints Another Season Is Possible
Entertainment Weekly released a very extensive, behind-the-scenes look at the show. The new feature includes interviews with the three main actors — Ewan McGregor (Obi-Wan Kenobi), Hayden Christensen (Darth Vader), and Moses Ingram (the Inquisitor Reva), as well as director of the series Deborah Chow, writer Joby Harold, and executive producer and Lucasfilm President Kathleen Kennedy. Read now!
March 10 – 'Obi-Wan Kenobi': First Official Look at Darth Vader in the New Series
Entertainment Weekly dropped the first official image of Darth Vader from Obi-Wan Kenobi, along with quotes from actor Hayden Christensen and writer Joby Harold on the character.
March 9 – Watch the New Trailer for the 'Obi-Wan Kenobi' Disney Plus Series
It finally arrived. Watch the new Obi-Wan Kenobi teaser trailer before the series drops on May 25!
March 9 – 'Obi-Wan Kenobi': Entertainment Weekly Reveals First Look at Disney Plus Series
The first look at Disney Plus's highly-anticipated limited event series Obi-Wan Kenobi has arrived via set photos and a cover from Entertainment Weekly. Check it out!
March 9 – The Armorer Actress Emily Swallow Discusses Her Role in the Disney Plus 'Star Wars' Shows
The Book of Boba Fett managed to keep many secrets from fans, especially in the second half of the show, with the involvement of Din Djarin, Ahsoka, Luke, and Grogu. Another character that we weren't expecting to see in the show was the Armorer, played by Emily Swallow, whom we hadn't spent time with since The Mandalorian's season 1 finale. The actress just had a conversation with StarWars.com in which she dove deep into her episode in the Star Wars spin-off series. Check it out.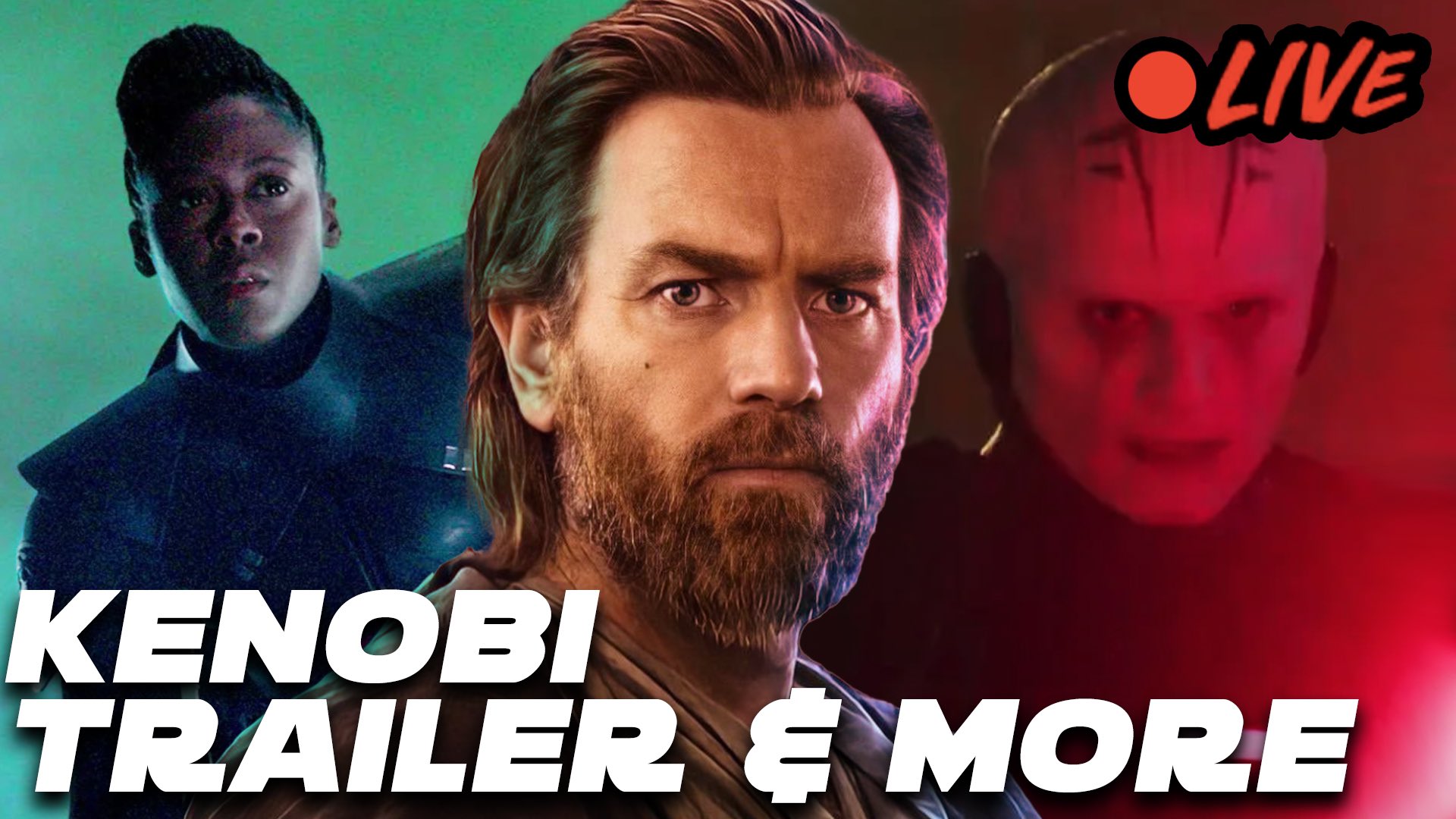 Podcasts/Videos
March 11 – The Resistance Broadcast – Obi-Wan Kenobi Trailer: Full Breakdown and Discussion (AUDIO and VIDEO)
The Obi-Wan Kenobi marketing machine has begun, and we give our full reaction, review, and breakdown of the new teaser as well as give our takes on the official images revealed and interviews with the cast and crew. As always, we head to Speculation Nation to try to piece together what is happening in the upcoming Star Wars series based on what we've seen and heard so far! Don't miss this epic breakdown and discussion.
March 7 – The Resistance Broadcast – Is Qui-Gon Jinn Appearing in 'Obi-Wan Kenobi' the Most Expected Surprise Ever?
All Star Wars fans are expecting it, but if it is happening, it is being kept secret. If Qui-Gon Jinn appears in Obi-Wan Kenobi, will it be the most expected surprise ever in Star Wars? We discuss that and give our takes on the latest Star Wars news, including paying our respects to Alan Ladd Jr. who recently passed away, as well as talking about the latest on Andor, the Galactic Starcruiser, and more! Watch and listen now.
Books/Comics/Games/Toys
March 12 – Review: A Haunting Tale of the Force in Marvel's Crimson Reign #3
Hopefully, you're in the mood for a history lesson, because Charles Soule's latest issue in Crimson Reign is a trip back to the classroom. Crimson Reign #3 spends its time reframing Qi'ra's plight to unseat the Sith through the eyes of its storyteller, the mysterious Archivist. We learn the backstory of one Madelin Sun before she became the chill-inducing figure we've known thus far, and how she came across another green friend we all know and love. Read our review (beware, spoilers!).
March 11 – Review – Tiny Treasures of Lightsabers and Heroes from Insight Editions
Two new books, Star Wars: Tiny Book of Legendary Women and Star Wars: Mini Book of Lightsabers, are literally pocket-size. But don't let that fool you. Size matters not, and these both have it where it counts! Check out our review.
March 10 – Review: The Scoundrel Returns in Marvel's Han Solo and Chewbacca #1
"Our favorite scoundrel and Wookiee absolutely jump off the pages in the first issue of Han Solo and Chewbacca. While it took me a few pages to settle into this one, it does generate the necessary flair and reckless adventure a story centered around Han Solo should." Read our full review!
March 10 – 'LEGO Star Wars: The Skywalker Saga' Makers on Developing the Game's Locations and Limitless Adventures (VIDEO)
Lucasfilm has released a video taking us across the galaxy to the planets featured in the LEGO Star Wars: The Skywalker Saga game, and exploring its creators' passion behind how immersive and open it is for players.
March 9 – Ravensburger Announces New Star Wars Villainous Board Game
A toy company is venturing into the Dark Side of the Force with a new board game. Acclaimed publisher Ravensburger will be releasing a Star Wars themed Villainous game. The award-winning franchise is expanding with Star Wars: Power of the Dark Side. Characters available in this new game will include, Darth Vader, Asajj Ventress, Kylo Ren, and General Grievous. Read more!
March 7 – 'Lego Star Wars: The Skywalker Saga' Downloadable Content Packs Confirmed
WB Games has confirmed details about downloadable content (DLC) packs for LEGO Star Wars: The Skywalker Saga, revealing details on the specific characters that will be available in each pack, playable or otherwise. Check out the report!
Features/Editorials
March 7 – 'Star Wars' Celebration 2022: Tickets Back on Sale March 15
Star Wars fans, rejoice! The organizers behind Star Wars Celebration 2022 have announced that they will be putting back on sale a limited amount of tickets for the upcoming event, on March 15 at 9:00 am PST. Learn more now!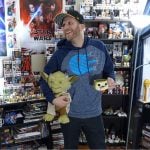 Tony Gorick is a self-proclaimed candy connoisseur with a passion for Star Wars and roller coasters. Whether he's working at his friend's arcade or watching classic Saturday morning cartoons, he does so with unsettling enthusiasm.