Lucasfilm and ILMxLAB Announce 'Star Wars: Tales From the Galaxy's Edge,' a New Action-Adventure Virtual Reality Experience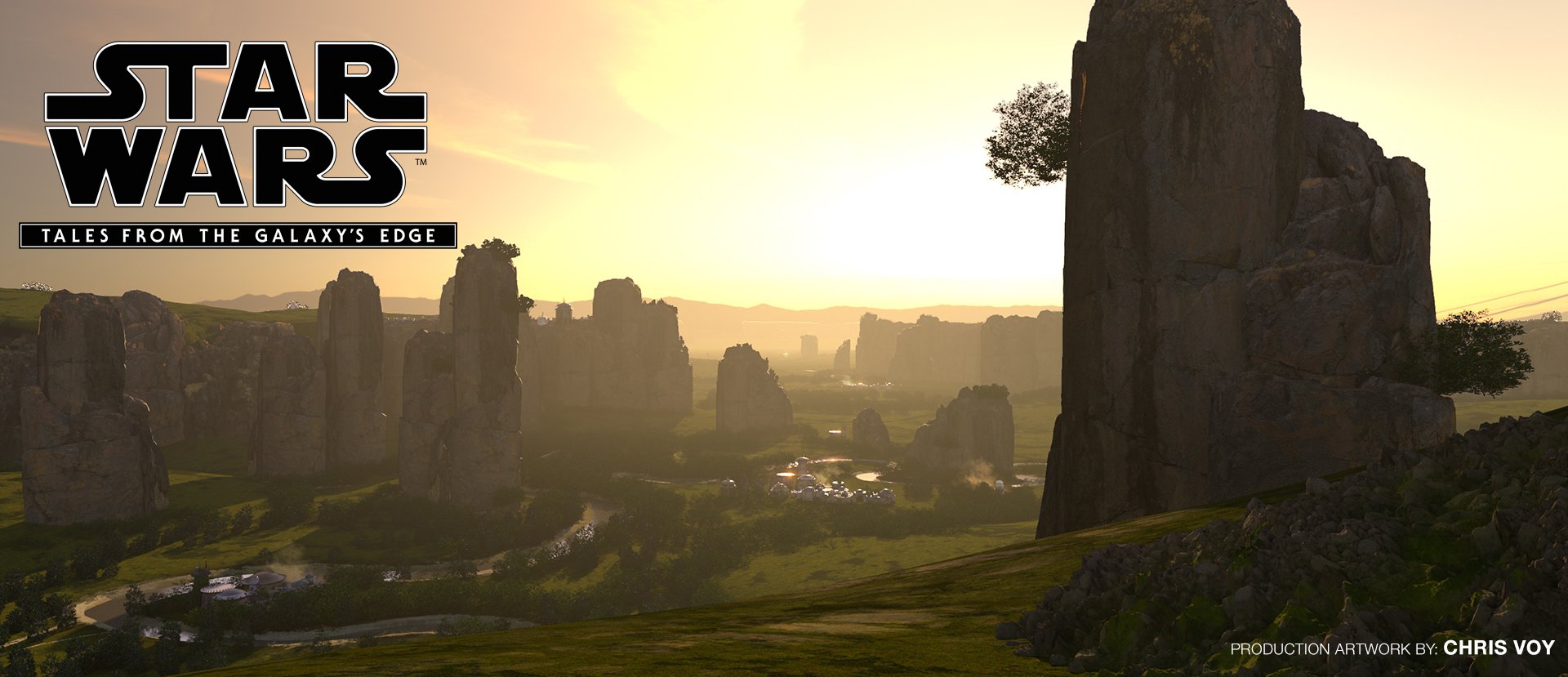 ILMxLAB has just announced that it is in development of a new virtual reality experience in collaboration with Oculus Studios, Star Wars: Tales from the Galaxy's Edge, which will be released later this year. It will give players the chance to explore a new part of the Star Wars galaxy, as well as live their own adventure, and the original story will include new characters, but also feature ones they know and love.
This new virtual reality experience will have several styles of gameplay, as well as several difficulty settings, to accommodate both VR gamers and Star Wars fans. This is what Vicki Dobbs Beck, ILMxLAB Executive-in-Charge had to say:
We are so excited for fans to step into ​Star Wars: Tales from the Galaxy's Edge​ later this year. This action-packed adventure not only speaks to the promise of connected and complementary experiences by extending the lore around Black Spire Outpost, it represents another meaningful step in ILMxLAB's quest to transition from storytelling –one-way communication– to storyLIVING, where you're inside a world making consequential choices that drive your experience forward.
The story will take place in Batuu, in between Star Wars: The Last Jedi and Star Wars: The Rise of Skywalker, and will be set on the outskirts of Black Spire Outpost from Star Wars: Galaxy's Edge. It will extend the storytelling of the park like never before, and for the first time, at home. Scott Trowbridge, Walt Disney Imagineering Creative Executive, had this to say:
The rich storytelling in ​Star Wars​: Galaxy's Edge has redefined what a Disney park experience can be, and we are thrilled fans will have an opportunity to discover new stories, meet new characters and explore new regions of the planet Batuu in ​Star Wars: Tales from the Galaxy's Edge​. Now our guests can immerse themselves in these stories both inside and outside our parks.
Finally, Mike Verdu, VP of Content, AR/VR at Facebook, said:
We're very happy to collaborate with ILMxLAB again on ​Star Wars: Tales from the Galaxy's Edge​. VR is an incredibly powerful storytelling medium; this experience will immerse fans in a deep and thrilling adventure within the ​Star Wars​ galaxy, as they are transported to impossible places through the power of virtual reality.
This looks like another great VR experience from the people that already gave us Vader Immortal, and will probably be the best alternative to the storytelling in Galaxy's Edge for the people that just can't go to the park.
ILMxLAB is Lucasfilm's immersive entertainment studio, pioneering a new era of interactive storytelling through virtual and mixed reality experiences. Working with acclaimed creators and designers, ILMxLAB creates living worlds, inviting you to step inside and become the hero of your own personal adventure. Be sure to follow ILMxLAB on Twitter, Facebook, and Instagram, and use the hashtag #StarWarsTales.
The Oculus team at Facebook lets people defy distance—connecting with each other and the world—through world-class VR hardware and software. With global departments dedicated to cutting-edge research, computer vision, haptics, social interaction, and more, Oculus is committed to driving the state of the art forward through relentless innovation.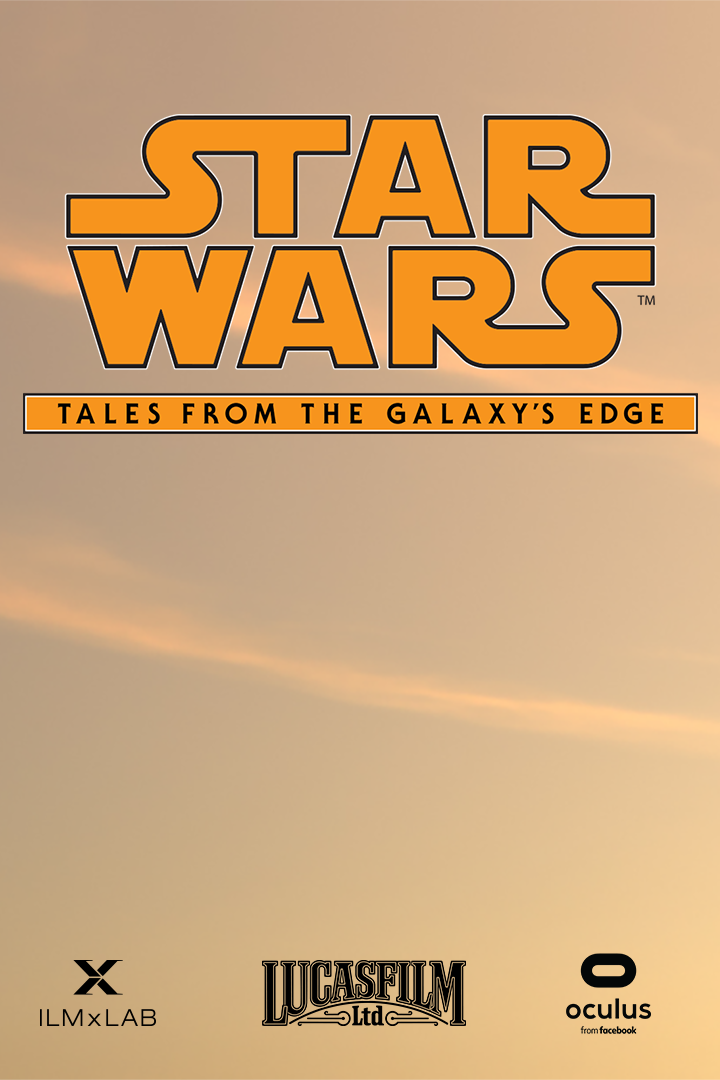 Miguel Fernández is a Spanish student that has movies as his second passion in life. His favorite movie of all time is The Lord of the Rings, but he is also a huge Star Wars fan. However, fantasy movies are not his only cup of tea, as movies from Scorsese, Fincher, Kubrick or Hitchcock have been an obsession for him since he started to understand the language of filmmaking. He is that guy who will watch a black and white movie, just because it is in black and white.