Ewan McGregor Talks Returning to Obi-Wan Kenobi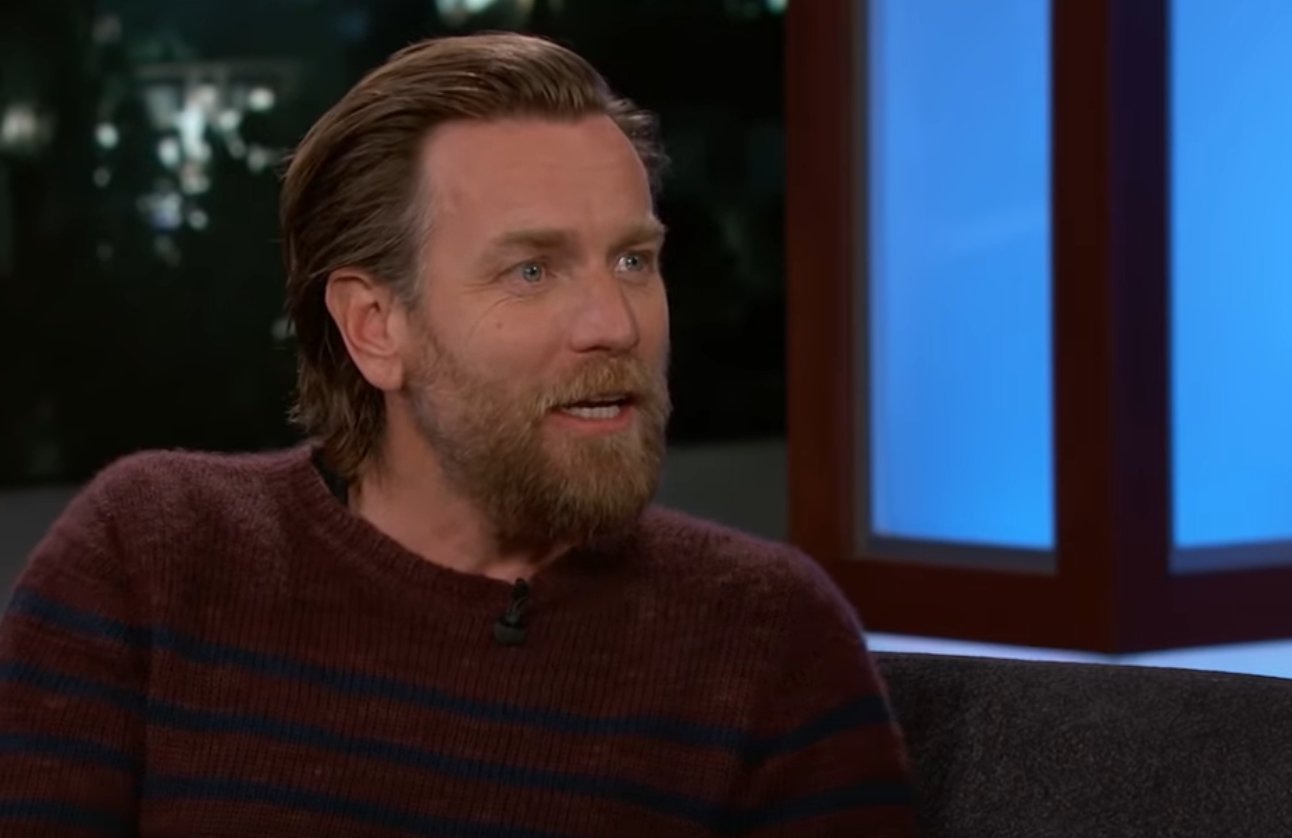 With his new film Doctor Sleep releasing next week, Ewan McGregor appeared on Conan and Jimmy Kimmel Live last night and talk soon turned to Star Wars, lightsaber battles, and his upcoming return as Obi-Wan Kenobi.

"It's exciting because I can finally say that I'm doing it," a relaxed looking McGregor told Conan. Filming might not be due to start until next summer, but the actor is already sporting a very Kenobi-esque beard. Just add a touch of gray to his hair and he'll be ready to slip back into those Jedi robes.
It's been "years of pretending" the prequel star told his host. "Every time I do an interview it always comes up, you know, 'would you do it again?', and there's all this speculation, and I just have to lie … the studios and the franchise, they want to keep everything secret, and I understand that, but it comes down to me in a situation where I'm having to actually lie to people and say 'well I don't know, I would be up for it if they ever want to do it.'"
It's a dance that has been going on for years now. "It started to look like I was trying to tout for the job," McGregor joked with Conan, "like I was trying to get the job as Obi-Wan again, you know, at Disney's door like 'Hello sir, I'm available.'"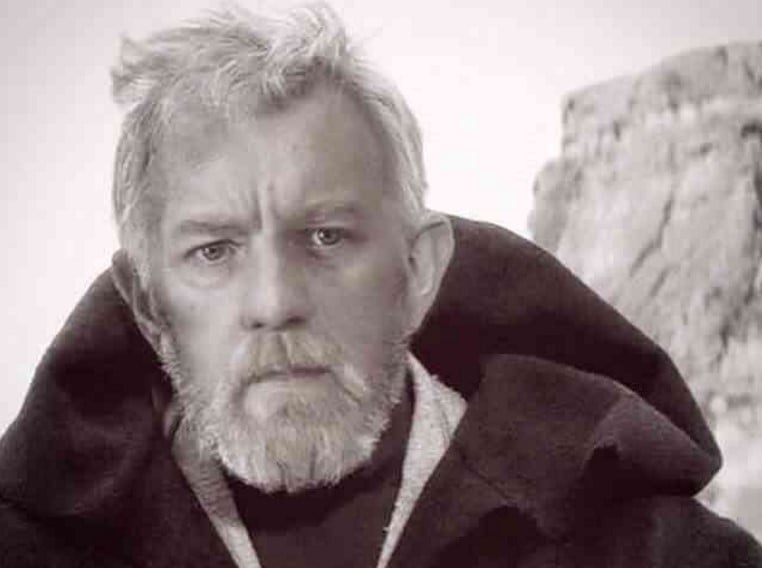 Whilst he was careful not to give anything away, McGregor did note that the passage of time now allows him to play an older Obi-Wan Kenobi, one closer in age to the late Sir Alec Guinness. "The most satisfying thing about those films, other than some of the fight sequences which were amazing to do, was the study of Alec Guinness and trying to be believably him as a younger man," McGregor told Conan, "As an acting challenge that was the most satisfying thing about those movies. And so now that's the same except I'm just closer to the age he was when he played that film, so it'll be interesting to play him now".
In terms of the show's story, McGregor was tight lipped, confirming only that the show would take place after the events of the prequel trilogy, saying that there's "a bit of story" there. When Conan suggested the setting offered a "nice arc" for the actor to play with, McGregor smiled and simply said "I hope so."
Talk then turned to the lightsaber combat of the prequels, they were "incredibly intricate to learn," the actor told Conan, likening them to choreographed dances where you're fighting full contact with metal poles. They also have no hilts. "Lightsabers don't have hilts because as Jedi you're not meant to need one," he joked, revealing that the hilt-less designs of the sabers mixed with full speed, full contact choreography led to a few sore knuckles during filming.
You can check out the full Star Wars conversation below, and check out more videos from Ewan's appearance at Team Coco.
As part of his Doctor Sleep press circuit, McGregor also paid a visit to Jimmy Kimmel where he didn't reveal any more Obi-Wan secrets, but he did reveal that he and Ahmed Best read William Shatner's book, Get a Life, on the set of the prequels, and that he felt the same level of life changing love that Shatner wrote about when he came out on stage at D23 to confirm his return.
The currently untitled Obi-Wan Kenobi series will be six episodes long and directed by Deborah Chow. The series will be exclusive to Disney+ but does not yet have a release date.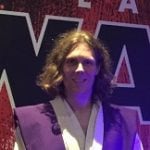 Chris is a lifelong fan of Star Wars, Disney, and super heroes who can't quite believe this golden age of movies and TV we're living in. Having written blogs dedicated to Disney's Aladdin musical and Star Wars Celebration, Chris is excited to be part of the SWNN and MNN teams.