UPDATE: Rumored Star Wars Episode IX Set Photo Proven False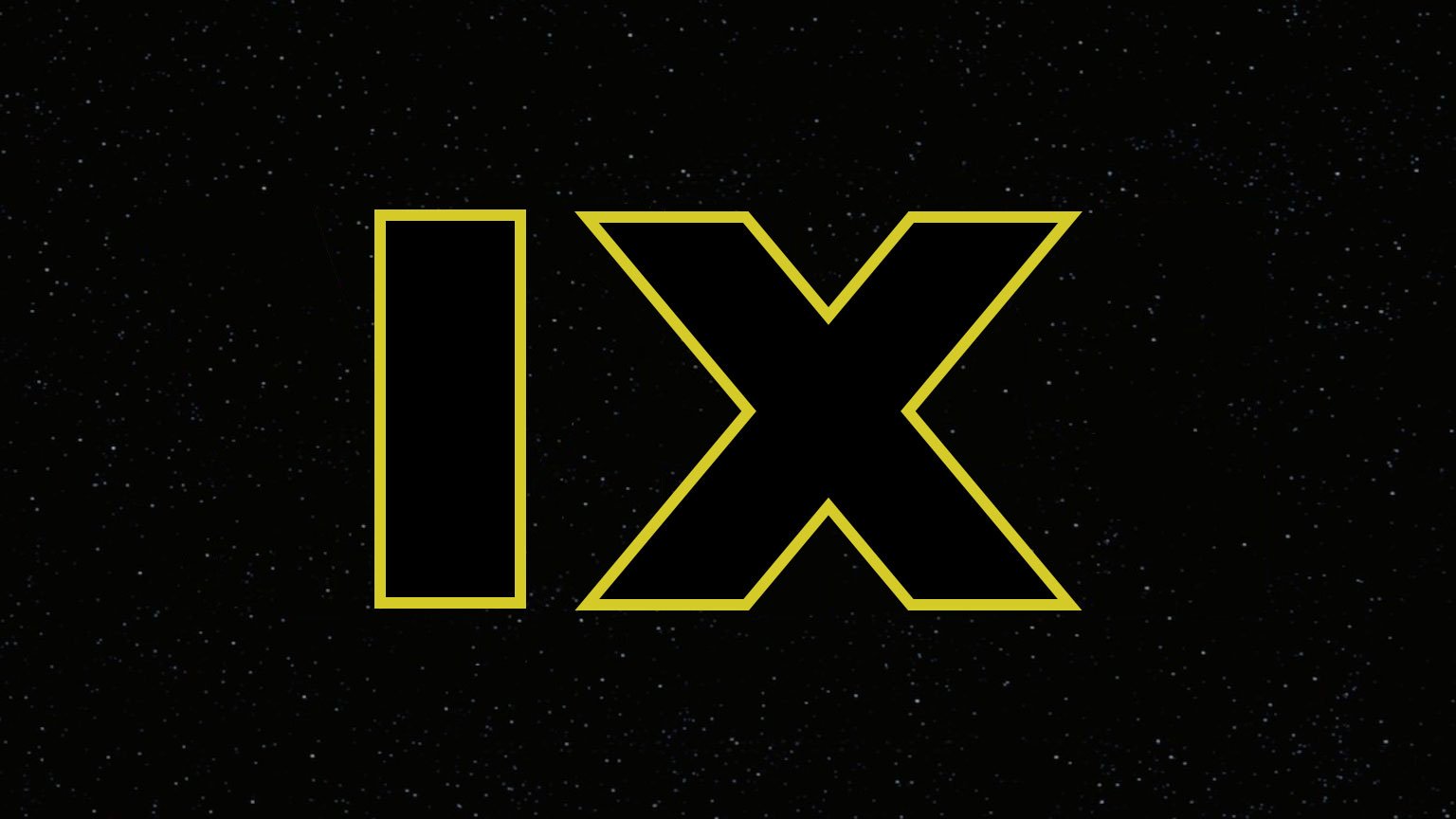 UPDATE: There is a reason we make sure to report rumors as such, and this is a perfect example. The rumored Episode IX set photo below has been proven a false rumor, as it is a set from a 'Pirates' film. Here is a video of that set's construction:
Thank you to one of our readers for pointing this out in the comments. We will always continue to report on rumors as they come our way, and it is always a good thing when we can report when they are determined to be true or false.
ORIGINAL REPORT:
A new photo of one of the sets for Star Wars Episode IX has been posted online, which shows overgrown ruins, columns, and an incomplete statue of a woman.
The obvious assumption is that this is Pinewood Studios in England, where most of the non-location based production is taking place but we have learned that security at Pinewood is severe for Episode IX, including armored guards on location to shoot down drones. I have a hard time believing this person was just able to up and take clear snaps of a set like this in the middle of a brightly lit sound-stage. It's possible this set is in a different location, but check out the photo.
You can see the columns, pillars, and "stone work", which are clearly overgrown with moss and vines, indicating whatever Rome-like place this once was, has long since been deserted.
If you look closely in the back there is a statue of a woman. This is where the speculation fun begins. The statue is incomplete, using an image as a placeholder for the time being. Is this simply incomplete construction or is the face of the statue being protected so as not to be revealed in a photo leak like this!
Our minds immediately dart to Padme, right? Perhaps! Or maybe this is just some random figure and this statue just serves as an interesting environment enriching set piece.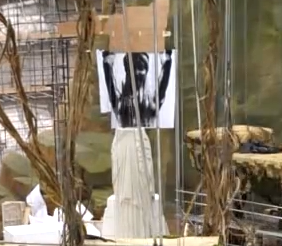 There's a solid chance this set ends up being for a new planet, but where's the fun in passing up an opportunity to location-speculate a little?
The architecture in the photo is reminiscent of Naboo, though similar set designs haven't stopped fans from barking up the wrong tree before (let's not forget about what came to be Canto Bight was mistaken for Theed early on in The Last Jedi's production).
In one of our reports a couple of weeks ago, we told you that Italy was requested as a filming location for Episode IX, but that it had not been accepted or agreed upon yet. So we don't think this set is there.
Perhaps the most curious part of all of this is a familiar shape that fans of Star Wars Rebels may recognize. Now granted, this is a partial image on this set but it certainly looks familiar.
We'll let you make your own determinations on what this could be or what it could mean. It could be something as simple as an Easter Egg nod to "A World Between Worlds", or perhaps Abrams is truly connecting this entire thing somehow. Can you imagine they find the portal and bring someone familiar back through?
Whether this is a new location or a return to a familiar place now in ruins, like Naboo, seeing a tangible elaborate set for a Star Wars production is always a wonderful sight. Imagine if this photo was just a picture of a giant green room? What would be the fun in that?
So many questions: Is this a once prominent and glorious Naboo now in ruins? Is that a statue of Padme? Or is this simply some cool new place our heroes stumble upon in their journey in the final chapter of the saga? And what is the deal with the "A World Between Worlds" portal shapes?
As always, if we find any more pieces to this puzzle we will keep you posted, but like with anything of this nature, it simply keeps igniting our excitement for what's ahead in the last chapter of the Skywalker saga.