Andy Serkis Cancelled Keystone Comic Con Appearance Due to Last Minute Scheduling Conflict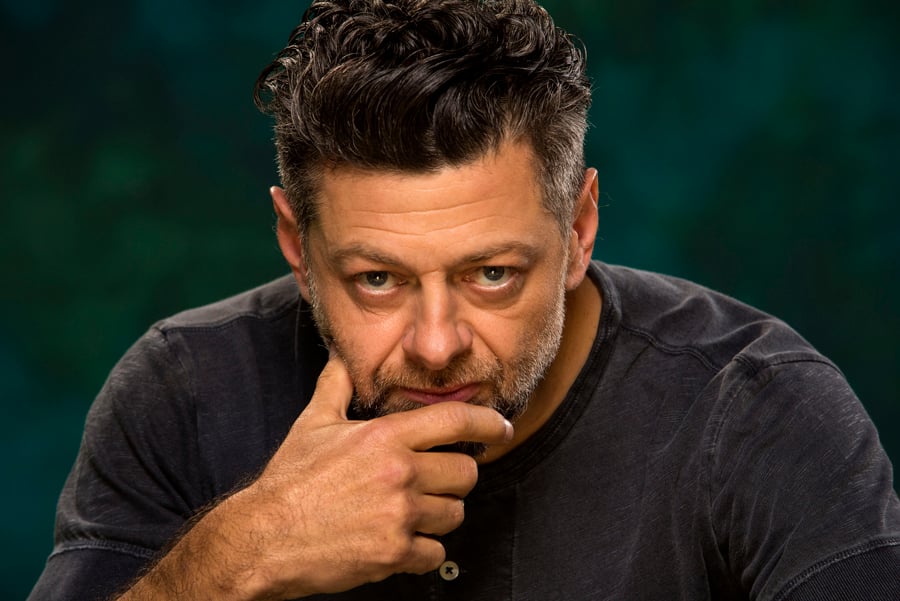 Andy Serkis cancelled a recent appearance at the Keystone Comic Con in Philadelphia, which was held over the last weekend. There's been a trend of Star Wars alumni cancelling previously-scheduled appearances prior to – or during – filming for the new movies. So could Andy Serkis continue this trend with Star Wars Episode IX?
This information can be seen on the Keystone Comic Con website (hat tip r/StarWarsLeaks) which shows that Andy Serkis and prolific voice actor Nolan North were the only two people to cancel their appearances at the convention. While North's cancellation was likely unrelated to Star Wars, Serkis making a cancellation while Episode IX is filming at Pinewood Studios seems suspicious. And according to IMDB, Serkis currently doesn't appear to be filming anything between Mowgli (which he directed and stars in) being completed and one of his next projects (Netflix's Animal Farm, which he will also direct) not starting production for a while. However, we can report that we've heard that Serkis did indeed cancel his appearance at the event due to a last minute scheduling conflict.
So those are the facts. As of right now, it's not clear what Serkis was working on, and it's worth keeping in mind that he does serve as a consultant for a number of movies that need help with motion-capture. However, the unspecified nature of the scheduling conflict does lend credence to the idea that Serkis could film some scenes for Episode IX, so from here on out, this piece will cover speculation as to what this might mean if that ends up being the case.
Does Andy Serkis potentially being involved in Episode IX mean that Supreme Leader Snoke will be back from the dead? Not so fast – let's not get carried away. The Last Jedi clearly established that Kylo Ren is the central villain of this trilogy once he usurped the title of Supreme Leader from his former master, and Snoke suddenly coming back would undermine that character arc; I doubt that J. J. Abrams would be willing to reverse such a crucial narrative decision only to kill Snoke at the end of the movie anyway. (The "Snoke is Darth Plagueis" ship sailed a while ago, just saying.) Furthermore, Serkis was not included in the main casting announcement, suggesting that any role he might have would be minor at best. With this in mind, I think that if Snoke's got a role in the movie, then it will be confined to either flashbacks, visions of some kind, or holograms (or possibly some combination of all three).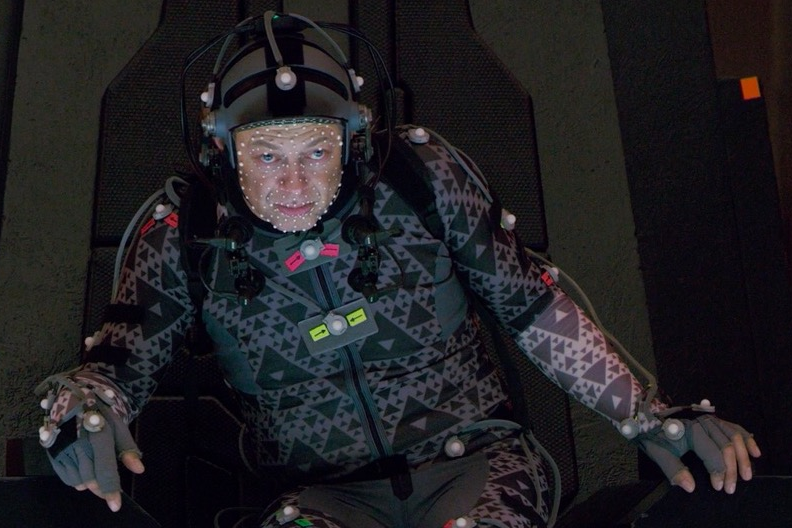 When I say flashbacks, I don't mean that we should expect Episode IX to have a twenty-minute interlude where we get a Snoke biopic to learn every key detail about his past. We could learn more about Snoke insofar as how he's tied to the First Order's expansion and how Luke and Leia seem to know him on a personal level, which The Force Awakens and The Last Jedi both hinted that there's some history there even before he met the boy who would become Kylo Ren. Meanwhile, the First Order doesn't seem like it went on the warpath until Snoke took charge; he may have found something that gave them an edge in the conflict to come, and that could play into the ending of this trilogy.
We should also consider the possibility that Snoke could appear to Kylo Ren throughout Episode IX. Now, it seems as if only heroic characters can become Force Spirits, and I don't suspect we'll see Snoke in this fashion for that reason. What I'm getting at is that Kylo Ren could have nightmares about his past treatment at Snoke's hand (as The Last Jedi did seem to suggest that Snoke abused Ben Solo while teaching him about the Dark Side), or Kylo Ren could hallucinate him to highlight his deteriorating mental and emotional stability. This way, Snoke would still have a presence in the story in spite of being dead, and in some respects it would give him more of a parallel to his grandfather circa Revenge of the Sith.
The last possibility, and perhaps the easiest one to implement, is to reveal that Snoke left messages via hologram that either the First Order, the Resistance, or some other major third party come across that factors into the plot in some way. This element is probably the easiest to justify in-narrative, even though both The Force Awakens and The Last Jedi have clearly shown that flashbacks are no longer off-limits for Star Wars.
Serkis previously told Slashfilm that he wouldn't rule out the possibility that he could play Snoke again after the character's demise:
"Look, it's Star Wars, so you never know how life, or whether life can be come back to or not. Whether you can be resuscitated or brought back. I was shocked. Dramatically, it felt absolutely right for that moment in the film, so I didn't question it. I just think it's a very, very important scene, so I didn't question it. But I do, I know it's left fans feeling like, that they were really searching for something there. And what I'm saying is, who knows?"
Again, bear in mind that the scheduling conflict does not necessarily mean that he's in Episode IX, as he could be needed for something else altogether. But in any case, I don't think we should suspect Andy Serkis or J. J. Abrams to come forward and reveal if Serkis filmed a cameo in Episode IX for quite some time, so for now we should just look at this as an interesting possibility to consider.
Grant has been a fan of Star Wars for as long as he can remember, having seen every movie on the big screen. When he's not hard at work with his college studies, he keeps himself busy by reporting on all kinds of Star Wars news for SWNN and general movie news on the sister site, Movie News Net. He served as a frequent commentator on SWNN's The Resistance Broadcast.