James Mangold Briefly Comments on the Boba Fett Movie Gossip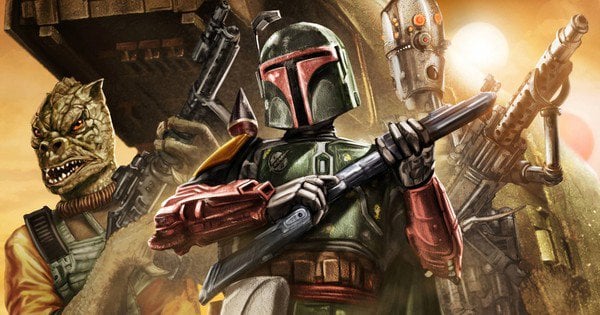 It looks like James Mangold will not be directing the rumored Boba Fett movie, after all.
The director of Logan all but confirmed that he will not be helming the Boba Fett Star Wars spinoff in a tweet shutting down a troll, referring to the rumors as 'gossip'.
Look what I got from a self-proclaimed "lover of life"! Seriously Blackbird, chill. I'm making a period car racing movie w/ Christian Bale & Matt Damon. No Mandalorians involved. Stop reading so much gossip.

Oh, and in my opinion: children in cages = worst idea ever. https://t.co/e7zAa6GmCk

— Mangold (@mang0ld) July 7, 2018
On the face of it, that would appear to be that.
There is still hope, though. Mangold only spoke out his next project, which is not Star Wars-related. That project will only keep him busy until 2019. Anything after that is still fair game, and even if he doesn't end up directing the project, his claim does nothing to deny the rumor that he will be writing the script for the standalone film.
It's also possible he was merely retaliating to a less than kind tweet that seemed to assume the Boba Fett movie was his idea in the first place. It certainly lines up with Mangold's defence of Rian Johnson this week.
It's not all that surprising that Mangold is denying his involvement with the project anyway. With news that Lucasfilm is putting all unannounced Star Wars projects on hold indefinitely, they will want to wait for the right time to announce something as big as a Boba Fett spinoff. If Mangold is involved, he certainly won't be admitting that without Kathleen Kennedy's permission.
If there's one thing we can be sure of, it's that this won't be the last we hear about James Mangold and Boba Fett. Check in with SWNN for the latest info on the project!
Josh is a huge Star Wars fan, who has spent far too much time wondering if any Star Wars character could defeat Thanos with all the Infinity Stones.