Exclusive: Old School Bounty Hunter To Make an Appearance in 'Obi-Wan Kenobi'
With just over two months before the highly anticipated return of Obi-Wan Kenobi in his own show on Disney Plus, we managed to learn a small but very cool detail about a familiar bounty hunter in the Star Wars galaxy.
First of all, I want to ask everyone who decides to share this story, please do not post an image with the character directly in the header of your reports and social shares. Let's respect the people who doesn't want to be spoiled about the series.
Minor Spoilers Below!
We've heard from a credible source that the bounty hunter 4-LOM will make an appearance in the Obi-Wan Kenobi series. We don't know many specifics about his involvement, but we were assured he will have a bigger role than the mere seconds he spent on screen in The Empire Strikes Back.
The LOM-series is a type of protocol droid, designed with insectile features and had a flaw in their software. 4-LOM managed to override his programming and became a bounty hunter. We first saw him in The Empire Strikes Back where he was one of six bounty hunters hired to find the Millennium Falcon.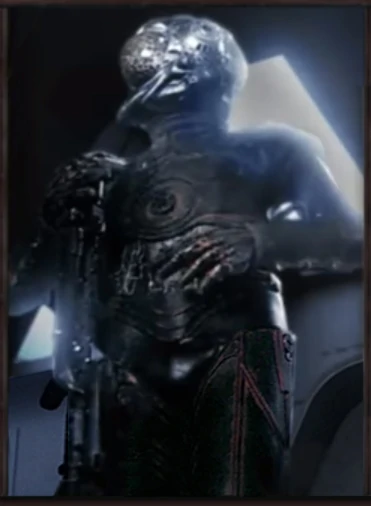 4-LOM also appeared in several comic book issues including Star Wars, Darth Vader, Bounty Hunters, War of the Bounty Hunters, and more. As most of these comics and The Empire Strikes Back take place after the events of Obi-Wan Kenobi, we can safely say that 4-LOM will not meet his demise in the series.
How do you feel about this character addition? Innocent enough fan service fun? Make sure to tell us in the comments below.
Obi-Wan Kenobi premieres on Disney Plus on May 25th.