Composer John Powell Reveals Tracklist for 'Solo: A Star Wars Story'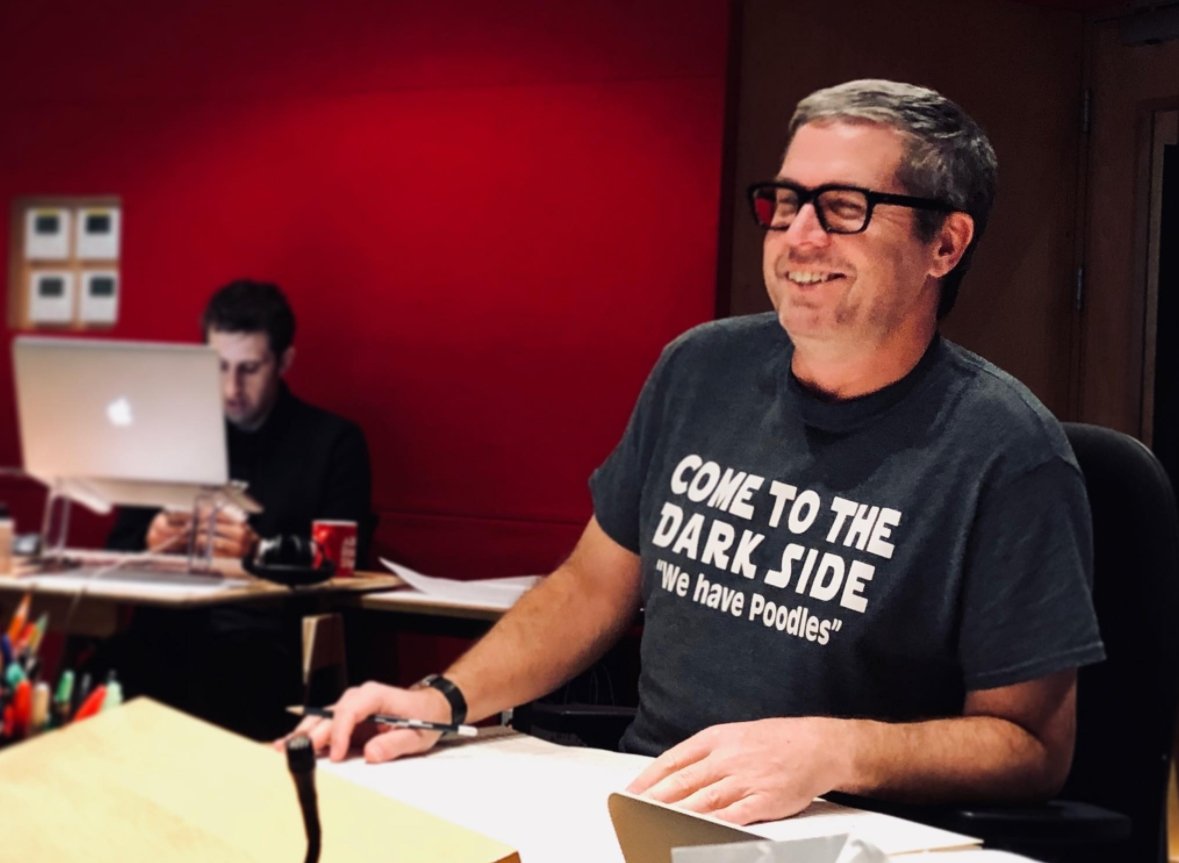 John Powell recently posted an image on Facebook revealing the tracklist of the soundtrack album for Solo: A Star Wars Story! The track names are vague enough so as not to spoil the movie too much, but we can still get a pretty good idea of the general outline of the previously revealed sequences we've seen from the trailers. Soundtrack albums don't always present an exact chronology of the film itself, but it's probably pretty close in this case.
(From John Powell's Facebook page):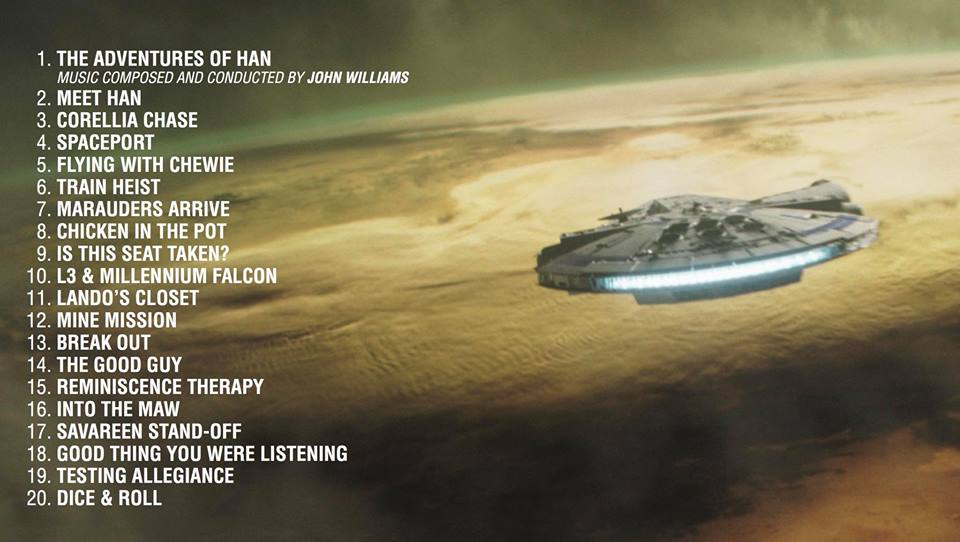 If you can't see the image above, here is the list again:
The Adventures of Han (music composed and conducted by John Williams)
Meet Han
Corellia Chase
Spaceport
Flying With Chewie
Train Heist
Marauders Arrive
Chicken in the Pot
Is This Seat Taken?
L3 & Millennium Falcon
Lando's Closet
Mine Mission
Break Out
The Good Guy
Reminiscence Therapy
Into the Maw
Savareen Stand-off
Good Thing You Were Listening
Testing Allegiance
Dice & Roll
As suspected, the speeder chase on Corellia seems to be at the beginning of the movie with the Kessel Run ("Into the Maw"?) probably taking place toward the end. The Conveyex train heist is a little more towards the front end than I would have expected though, and if the track order is any indication, the famous game of Sabaac between Han and Lando may be happening towards the end of the film.
Solo is just a few short weeks away, so it won't be long before we get to hear this soundtrack for ourselves. The album itself will be released along with the film on May 25th and can be pre-ordered now!
Jordan Pate is Co-Lead Editor and Senior Writer for Star Wars News Net, of which he is also a member of the book and comic review team. He loves all things Star Wars, but when he's not spending time in the galaxy far far away, he might be found in our own galaxy hanging out in Gotham City or at 1407 Graymalkin Lane, Salem Center, NY.