Emilia Clarke and Phoebe Waller-Bridge Share New Details About Their Characters in Solo: A Star Wars Story With EW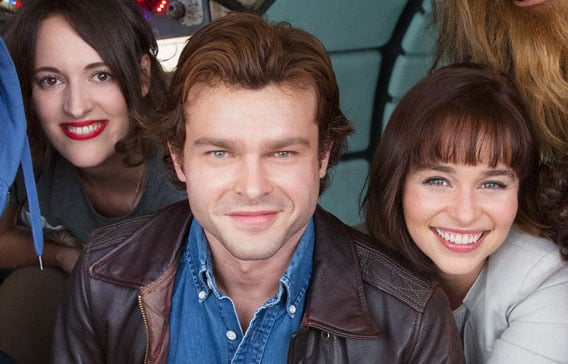 Entertainment Weekly's coverage of Solo: A Star Wars Story continues with two new interviews with the female stars of the movie – Emilia Clarke, who plays Qi'ra – a childhood friend to Han Solo, and Phoebe Waller-Bridge, who plays the droid L3-37, associated with Lando Calrissian.
First, we'll start with a few excerpts from Anthony Breznican's interview with Emilia Clarke, where the actress touched on her character's relationship with the main hero of the movie and how she affected him.
From EW:
On Qi'ra's relationship with Han:
Anthony Breznican: Sounds like a busy time, so thanks for talking to me about Qi'ra. She and Han Solo go back to their childhoods, so can you characterize the setup of their relationship?

Emilia Clarke: Well, they grew up as comrades, essentially. They grew up as pals, as partners in crime. There is obviously the romantic side of things. But they grew up together. So they were kids together. And the beautiful thing about this Han Solo story is it's highlighting all of the most brilliant aspects of Han Solo the character and characterizing those aspects in characters that he meets on his journey to becoming who he is.
AB: So through her, he learns not to show his cards to people.

EC: She is a little bit of a tough one to get a hold of, really. There is this underlying joy in an origin story because you know where they end up. And Qi'ra is nowhere to be seen, so … something has happened! [Laughs] You know what I mean?

AB: The film will give us a reason why he doesn't talk about her?

EC: Something must happened to affect him as a person, but for us fans not to know about her. Twists happen, and there is this great idea of trust — and who do you trust and how do you trust? And which side of the tracks are either character from — or going to?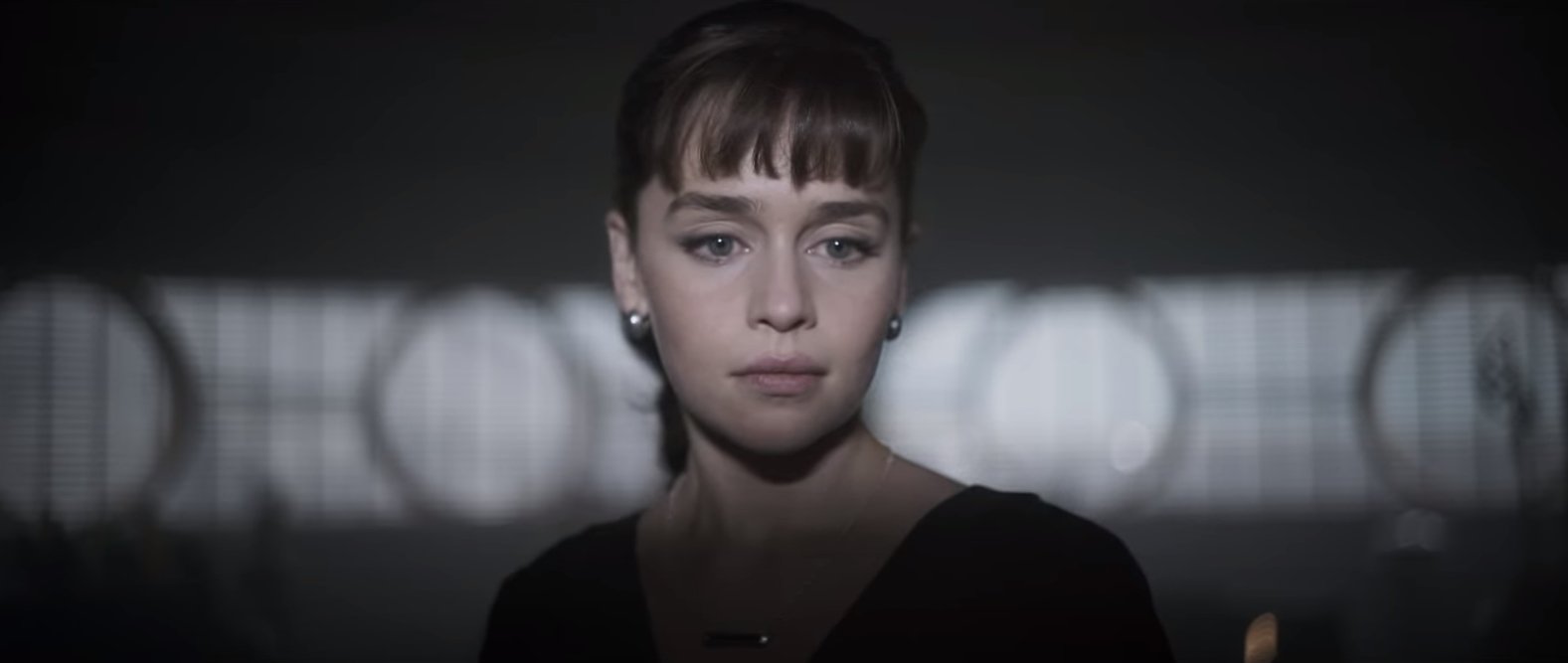 On Qi'ra's wealthy look:
AB: From the look of her, the elegant gowns and capes, I would have assumed this is somebody who is thriving. She looks wealthy.

EC: Well, if you have got a really glamorous lady in a really sordid environment you kind of know that maybe the glamour is hiding a few rough roads.
For the full interview with Clarke, make sure to go to EW.
Next is the story about the droid L3-37, played via motion capture by actress Phoebe Waller-Bridge, most famous with her role in Amazon's Fleabag. L3-37 stands for LEET, which as Anthony Breznican described means "the practice of substituting numerals for letters in words".
'Solo' co writer Jon Kasdan (son of Lawrence Kasdan) reveals more about the droid:
She's a self-modified droid. The idea is that she's sort of a mutt, if you will, of various parts of different kinds of droids who has improved upon herself.
And if you look at the image with L3-37 above, you will indeed see different parts of the droid that reminds you of other droids. Jon adds:
She's a complete individual in the galaxy. We wanted to have it be a completely different kind of droid than you've ever seen in the movies. And we definitely wanted it to be a female. We thought it was more than time for that.
Also Lawrence Kasdan himself shared about L3-37's relationship with Lando in the movie. We've seen from the trailer that they both have some kind of bond.
She has a working relationship with Lando, and it's very sophisticated and informed by years of working together. And, Phoebe, herself, is hilarious. The effect that she will appear in is amazing, but she comes through very strongly even with this astounding [CGI], both her humor and her physicality. If you meet Phoebe, she's one of these people you just fall in love with immediately.
The article continues with quotes from Ron Howard and Kasdan about Phoebe's comedic potential. For the full story as always go to EW.