Rumor: Disney Quietly Hiring Diverse Writers & Directors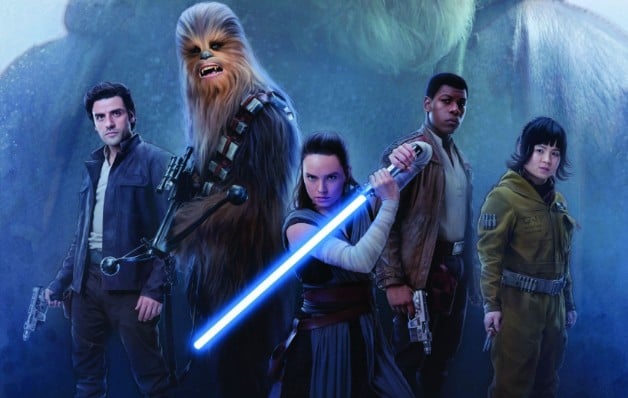 The winds of change are blustering through Hollywood, and one of the big gusts that have been making their way through the industry in the past few years is an increase in representation, both in front of and behind the camera. And word has it that Lucasfilm is recognizing this, as women, men of color, and women of color are being approached in regards to future projects.
As it stands, Lucasfilm has already done quite a bit to emphasize inclusivity: about half of Lucasfilm's executives are women, and the casts for the three films released so far represent many different backgrounds. But with major studios branching out to give women and minorities bigger roles in their biggest projects, pressure has been placed upon Lucasfilm to follow suit. Well, that's where things get interesting, because a rumor reported on Tracking-Board suggests that Lucasfilm has already spoken with top-level writers and directors who aren't white men. Writer Jeff Sneider has apparently come across a few exchanges suggesting that Lucasfilm is not only looking for new voices to carry the Star Wars franchise forward, but they've hired them as well, based on this exchange in particular:
Screenwriter A: Not that one makes much of a difference, but I know at least one woman who wrote a script for them.

Screenwriter B: I know one non white director they have too.
Sneider is of the opinion that director Ava DuVernay (who, aside from being a brilliant director and qualified storyteller, is both nonwhite and a woman) may be a shoo-in for a future movie, with next month's A Wrinkle In Time serving as a way for her to test the waters with working with larger budgets (Wrinkle costs just over $100M, last I checked) – kind of like how 2014's Godzilla was something of a test for Gareth Edwards before he got to direct Rogue One. Prior to that, DuVernay was Marvel's top pick to direct Black Panther, and there were rumors of her potential involvement with Lucasfilm as far back as the premiere of The Force Awakens three years ago. So Disney clearly would like to keep working with her, it seems.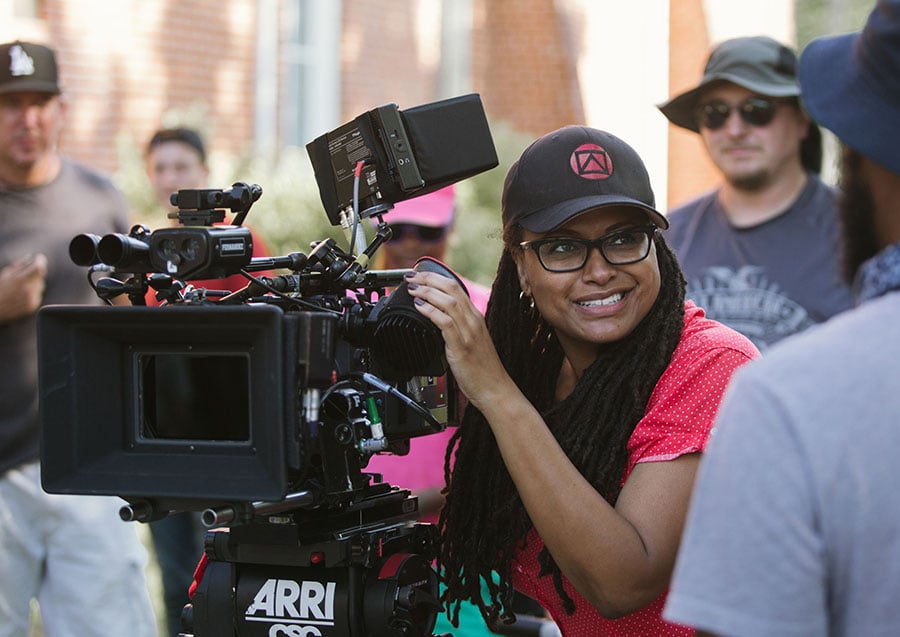 There are a few reason that I think Lucasfilm is holding back on making announcements right now. First of which is that they've formally announced at least five movies past Episode IX, plus the rumored Obi-Wan Kenobi movie, and even Indiana Jones 5 if we want to go there. There's already fan chatter about "oversaturation" when these projects are all years away from being realized and there has yet to be an announcement that there may be years where multiple Star Wars movies are released (and although I thought they'd stay away from doing that, that time might be coming a few years from now when these sub-series are made). This brings me to my next point, which is really an extension of the last point: Lucasfilm isn't in any hurry to actually start talking about these projects – they're about as "pie-in-the-sky", far-away concepts as The Force Awakens was, from the initial announcement back in October 2012 to J. J. Abrams getting in the director's chair. I'd argue that, since both announcements came around the time that Bob Iger was making conference calls, they were arguably more for the investors than the fans.
Lastly, there's still a real chance that some of these projects won't get made. While they're definitely committed to letting Rian Johnson – who, in spite of some notable fan backlash to TLJ, is a director they have full confidence in – steer the creative course of a trilogy of films and possibly direct all three, and the Game of Thrones showrunners won't be too busy with anything else after they start work on the film series that they'll write and produce, there's still the off-chance that they might run into a problem. This is something that happened with Josh Trank's supposed Boba Fett spin-off that was going to be announced at Star Wars Celebration Orlando 2015 until it turned out that Lucasfilm learned of his problems on the set of another movie, and a "future filmmakers" panel instead turned into a one-man show where Gareth Edwards talked about Rogue One. Having a director leave before he gets started with a project you've officially announced is something that wouldn't be a good outlook for the studio (even in the case of Colin Trevorrow, who was a relatively unpopular pick for Episode IX as far as the fans were concerned, but after the mutual decision to part ways on the project, Lucasfilm is suddenly wrong for dismissing him). It's incredibly likely that Disney wants to avoid that pitfall with future movies.
Speaking of the Game of Thrones showrunners, that's another thing I'd like to bring up: they aren't directing their film series, contrary to a somewhat-popular misconception since news of their project got out. If they're looking to reunite with some familiar faces, I would suggest they talk with Michelle MacLaren, who directed four episodes of their series – "The Bear and the Maiden Fair", "Second Sons", "Oathkeeper", and "First of His Name". MacLaren also has experience working on some of TV's most acclaimed series, with credits on Breaking Bad, The Walking Dead, The X-Files, and Westworld. Interestingly, Sneider also mentioned MacLaren as a potential director way back in June 2015.
It'll be a while before we learn more, but until then, we're going to have to see how Lucasfilm handles closing off the Sequel Trilogy.
Grant has been a fan of Star Wars for as long as he can remember, having seen every movie on the big screen. When he's not hard at work with his college studies, he keeps himself busy by reporting on all kinds of Star Wars news for SWNN and general movie news on the sister site, Movie News Net. He served as a frequent commentator on SWNN's The Resistance Broadcast.