Lupita Nyong'o Discusses Possible Star Wars Episode IX Return & Protecting Franchise Secrets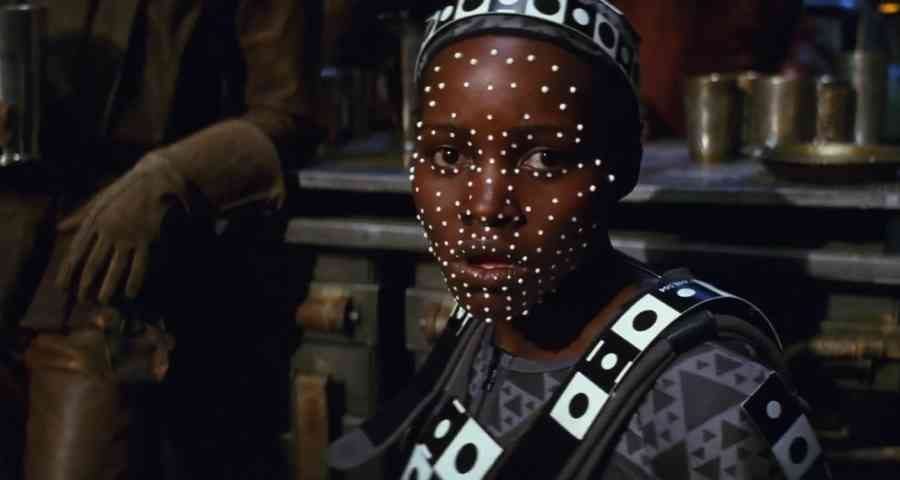 Maz Kanata didn't really have a place in Star Wars: The Last Jedi's narrative outside of setting up Finn and Rose's sidestory, but there's more than enough space in Star Wars Episode IX for her to have an impact – something that her actress Lupita Nyong'o discussed in a recent article for The Hollywood Reporter. While she gives a standard GLOMAR-type answer with regard to the question of her possible return, Nyong'o did go into the levels of secrecy that are necessary to make a Star Wars movie.
Nyong'o recently got a chance to chat with THR, who pried for some information about Star Wars. Nyong'o was unsurprisingly reserved about what she could say, knowing how secretive Lucasfilm are about their new projects, but she did open up about how secretive they were about her role in The Force Awakens, which she filmed back in 2014:
"An assistant was flown to my hotel, with a script in a locked contraption. It looked like something out of Star Wars. And he made me sign something and gave me instructions. I had a certain number of hours to read the script, and the assistant was just waiting, waiting in Morocco for me to finish reading so that he could put it in that locked thing and take it back."
THR, in their naïvete, tried to pry out some information about her possible role in Episode IX, to which she replied:
"I don't know yet; I'll know soon."
Translation: she'll probably be back, but she's not at liberty to say so right now.
Casting information for The Last Jedi arrived at one of the premieres for The Force Awakens, in which it was confirmed that everyone in the top billing would make a return. (Granted, there were the then-unspoken omissions of Harrison Ford and Max Von Sydow, as both of their characters died.) The day that filming began, it was revealed that Kelly Marie Tran, Laura Dern, and Benicio Del Toro would be introduced to the Galaxy Far, Far Away. So far, we've had no such luck – there's only been the confirmation that Daisy Ridley, Adam Driver, John Boyega, Oscar Isaac, Anthony Daniels, and (according to his own words) Mark Hamill are going to show up in Episode IX, with no official casting announcement in place. Odds are we won't get one until after Solo releases, but you never know with Lucasfilm.
Grant has been a fan of Star Wars for as long as he can remember, having seen every movie on the big screen. When he's not hard at work with his college studies, he keeps himself busy by reporting on all kinds of Star Wars news for SWNN and general movie news on the sister site, Movie News Net. He served as a frequent commentator on SWNN's The Resistance Broadcast.