The 40th Anniversary of Star Wars: The Underdog That Stole Our Hearts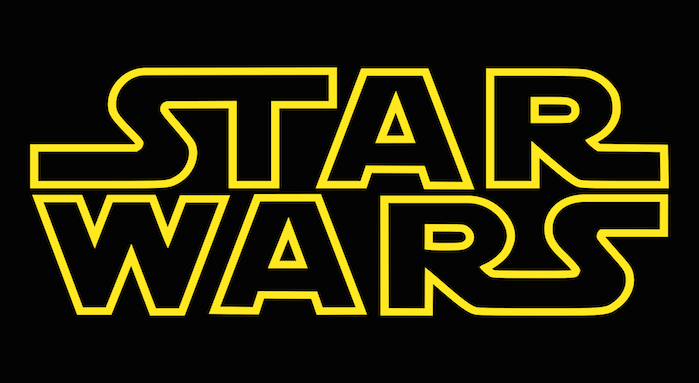 On this day, 40 years ago, curious fans sat in their seats at their local movie theater, unaware that their movie watching experience would change forever. The screen goes dark, and a few simple words pop up on the screen…
A long time ago in a galaxy far, far away….
The blistering sound of an explosive orchestra jolted you in your seat like a rocket, the words "STAR WARS" racing away from you into the distance, and then a scroll…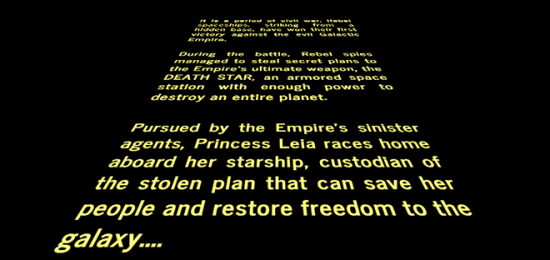 GEORGE LUCAS' space opera was unleashed to the world on May 25th, 1977. An underdog of a film, with a final budget of only $11 million, Star Wars was made with more imagination, LOVE, an ingenuity than anything else. The innocence behind the original film has fallen by the wayside over the years, as the franchise has turned into a mammoth unstoppable juggernaut (not that we are complaining). The Star Wars universe that we live in now is about teasers, trailers, spoilers, analyzing and dissecting every actor quote from an interview, and every bit of information we hear. I wouldn't have a job here if we didn't, so guilty as charged! But sometimes we really need to stop, sit back, and remember why George made these movies, for kids, for FAMILIES, to bring us together and help us remember that imaginations are limitless, and HOPE is alive.
It was a dark time in the world in the mid-to-late 1970's. The post-Vietnam War United States was in shambles with sky rocketing interest rates, gas prices, debt, and a lost sense of hope. Movies were becoming routine, unimaginative, carbon copies of what has sold previously. Star Wars not only changed movies, it kick-started a love affair with the fantastical idea that even a farm boy on a forgotten planet could reach the stars he always watched set in the horizon. Star Wars has never been about planet names, spaceship models, blaster types, it was a simple fantasy tale about good versus evil, and the idea that regardless who you are or where you come from, you can change the world, the galaxy!
So on this 40th Anniversary of Star Wars, let's all remember why George Lucas made these movies in the first place, for kids to be dreamers, for families to come together and have fun, and for us to remember that HOPE is real, and it's never out of reach. Star Wars wasn't always the safe bet, the franchise juggernaut, it was a tale created in the mind of one man, a fantasy tribute to the stories he loved from his childhood. So as it goes on for countless generations, we can look back and smile knowing that deep down, Star Wars will always be that underdog that stole our hearts.
"For my ally is the Force, and a powerful ally it is."
John Hoey is the Lead Editor and Senior Writer for Star Wars News Net and the host of The Resistance Broadcast podcast
"For my ally is the Force, and a powerful ally it is."