Hugging the Dark Side Out of Adam Driver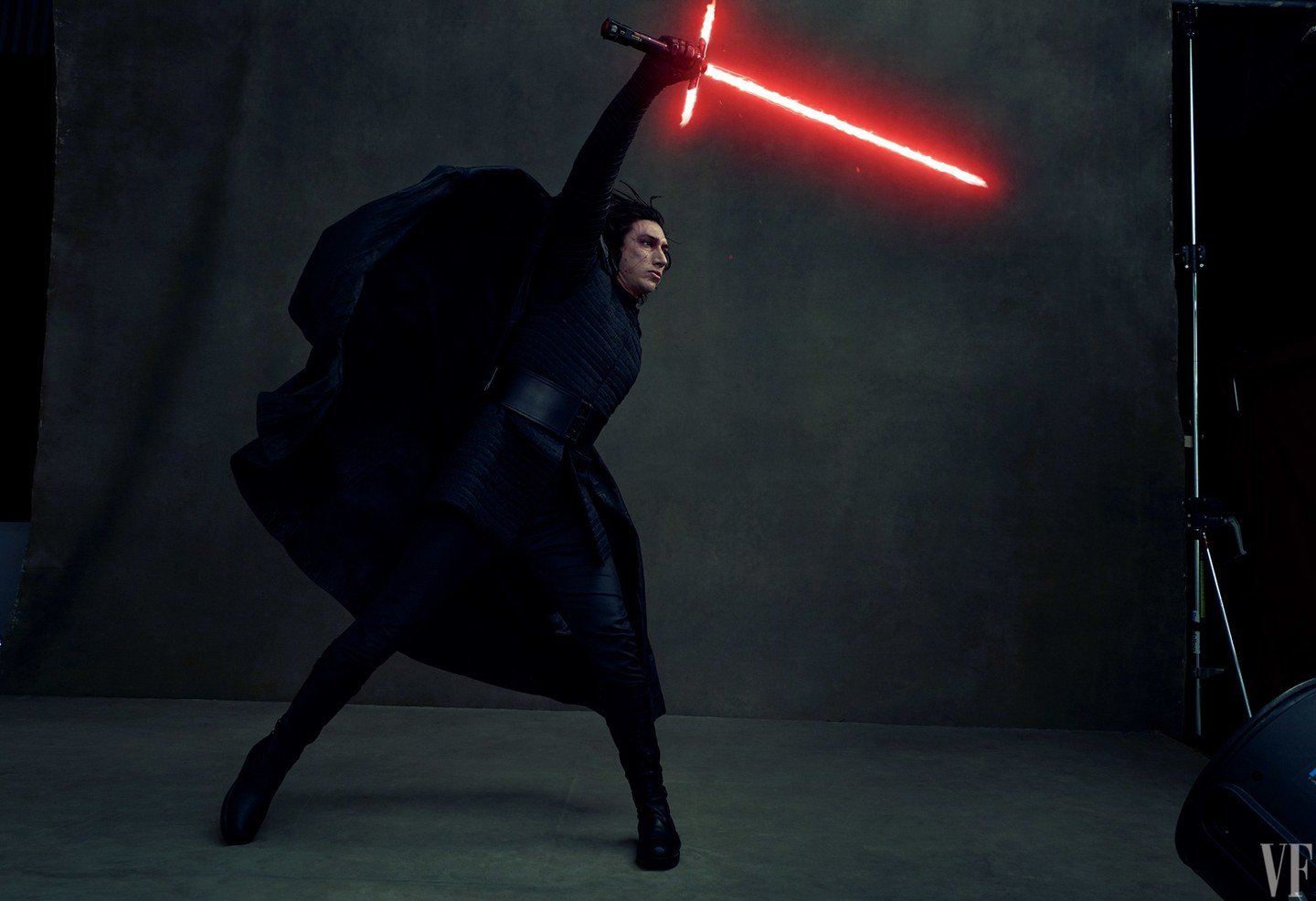 Adam Driver (a.k.a. Kylo Ren), the villain for the next generation of Star Wars fans, has a pretty intense attitude towards the role. Vanity Fair and David Kamp reveal how his cast mates deal with it.
Driver isn't keen to reveal much about his approach to the role, though he says he finds something personal in every role he plays. "The things about that character that I find painful, that I really relate to, I kind of prefer to keep to myself," he said to Kamp.
His colleagues, Mark Hamill and John Boyega, each dealt with Driver's intensity in their own way.
Hamill said:
He's very moody and intense. I remember saying to Adam, 'I don't know how you work, or your technique. But, at some point, you were my nephew. I probably bounced you on my knee. I probably babysat for you. There's that side, and now we're both estranged from the Skywalker family. All I'm suggesting is, if you'd like, maybe we could go to lunch, we could get together and hang out.'
Driver didn't take Hamill up on his offer, but the older actor took it in stride.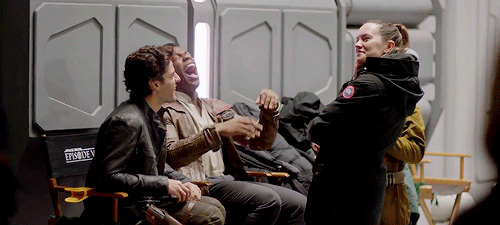 Boyega, on the other hand,  together with Daisy Ridley works to lighten the mood on the set when things become too heavy. With regards to Driver, Boyega had this to say to Kamp:
"I give Adam hugs randomly, just for no reason," he said.

"And does he take it?" I asked.

"He just stands there," Boyega said. "He just waits for me to be done."
Who else wants to see a video of one of these moments?
For the continual Vanity Fair coverage of The Last Jedi on this 40th Anniversary day, head over to their site here.
Staff member, comic and book reviewer. Cheers for the Light Side, but would drink with Grand Admirals.