The Episode IX Piece of the Star Wars Celebration Mural has Leaked + Official Look at All the Pieces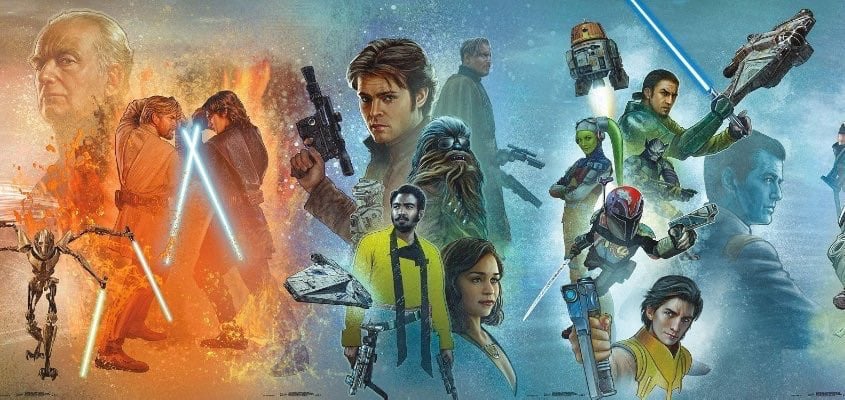 As we showed you from our Celebration coverage, the fantastic looking Star Wars mural, hanging from the walls at Celebration had a covered section saved for the final chapter of the Skywalker saga – art from Episode IX. Now the mystery has been unveiled, showing the final missing piece of the puzzle.
The image was posted on Reddit, and it matches with some readers' attempts to tweak the original art that had some silhouettes bleeding from the render.
Here it is:
It's perfectly understandable that this art is not very revealing. We just have a generic look at the new heroes of the series – Rey, Finn, Poe and Kylo Ren with his helmet. With the actual trailer and title reveal of Episode IX coming tomorrow, it seems people didn't want to take chances risking art that is too revealing being publicly displayed just under a black tarp.
And here are all of the pieces (via Dead Horse Media):