Week In Review: 'Ahsoka' Cast News, 'The Book of Boba Fett' Finale Reactions, and More
With a look at the official Obi-Wan Kenobi poster, an epic conclusion to The Book of Boba Fett, an Andor season two filming update, the 500th(!) episode of The Resistance Broadcast podcast, Ahsoka cast additions, new comic releases, and more, this week was packed with news and excitement from a galaxy far, far away!
Check out our recap below to catch up on everything Star Wars that has happened this past week (February 5-11) as you enjoy the weekend.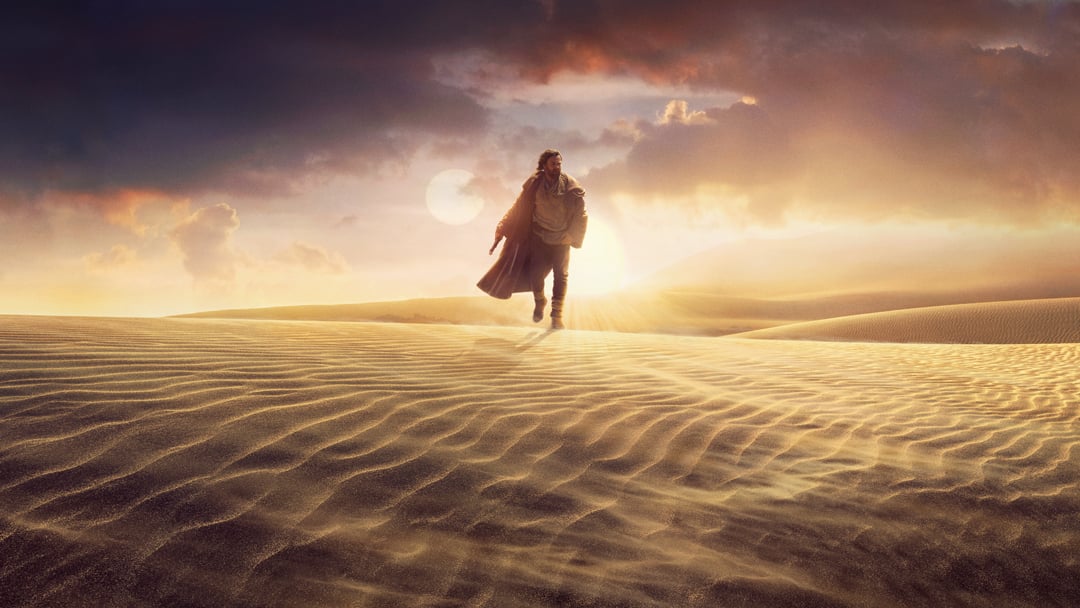 Movies/TV
Feb. 11 – 'Ahsoka' Adds Ray Stevenson to Cast as a Villainous Admiral (Not Thrawn)
Ray Stevenson, who previously took part in the Star Wars franchise with the role of Gar Saxon in Rebels and The Clone Wars, is returning to the franchise to play a different character in live-action for the Disney Plus limited series Ahsoka. Check out the report!
Feb. 10 – Mystery 'Star Wars' Production Reportedly Filming in June
What could it be? A new report from Production Weekly has indicated that a mystery Star Wars project will start filming in June! Read the story.
Feb. 9 – 'Obi-Wan Kenobi' First Poster Revealed; Series Will Debut May 25th on Disney Plus
Hello there! The first poster for the Disney Plus limited original series Obi-Wan Kenobi has arrived, alongside the official May 25, 2022, release date. Read our full report.
Feb. 9 – Review: 'The Book of Boba Fett' Chapter 7 "In the Name of Honor" Delivers a Satisfying Finale
The season finale of The Book of Boba Fett doesn't quite hit the heights of the previous episode, but it delivers a solid and entertaining finale all the same. Check out our full review and reaction to the final episode of the season!
Feb. 9 – 'Obi-Wan Kenobi': Ewan McGregor Continues to Praise Deborah Chow and the Series
Ewan McGregor, recently spoke to Forbes and could not be more enthusiastic about the upcoming Obi-Wan Kenobi series, saying it's going to satisfy all Star Wars fans. Check out the interview!
Feb. 8 – 'Obi-Wan Kenobi': New Rumor Suggests Rupert Friend's Character May Have 'Rebels' Connection
A new report by Bespin Bulletin suggests that Rupert Friend will be playing an Inquisitor in the upcoming Disney+ Obi-Wan Kenobi series launching in May 2022. Read our report!
Feb. 8 – New 'The Book of Boba Fett' Character-Filled Poster Arrives Ahead of Season's Finale
Lucasfilm has released a brand-new poster, and it is something to behold. The poster puts together all the main characters from The Book of Boba Fett, from the water-monger or Peli Motto, to Ahsoka Tano and Luke Skywalker. These last two are especially relevant, as they didn't get their own character posters like all of the rest (and neither did Grogu and Cobb Vanth).
Feb. 7 – New 'The Book of Boba Fett' Character Poster Belongs to Cad Bane
Lucasfilm has released a character poster featuring Cad Bane, the infamous bounty hunter heavily featured in The Clone Wars, who made the jump to live-action under the direction of Dave Filoni (his creator) in Chapter 6 of The Book of Boba Fett.
Feb. 6 – 'Andor' Season 2 Films Fall 2022, Stellan Skarsgård Reveals
Though the first season hasn't launched yet, news that Andor, the Disney Plus prequel series to Rogue One: A Star Wars Story, will begin filming a second season this Fall according to one of its cast members, the great Stellan Skarsgård.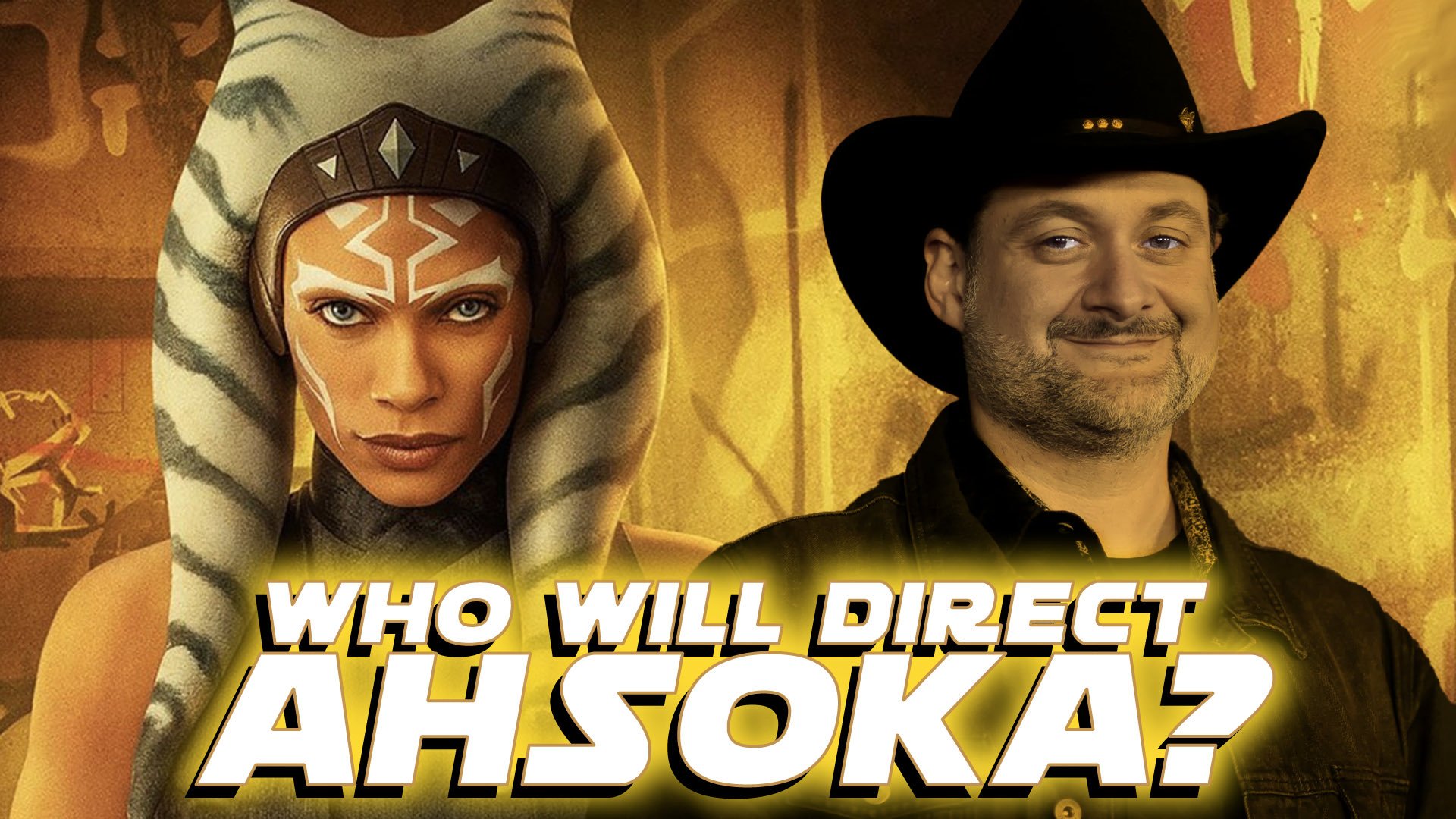 Podcasts/Videos
Feb. 10 – The Mando Fan Show: 'The Book of Boba Fett' Chapter 7 Spoiler Review and Discussion
Join us as we discuss the epic conclusion to The Book of Boba Fett!
Feb. 7 – The Resistance Broadcast – Will Dave Filoni Write and Direct All of the Ahsoka Series? TRB 500!
Check out our 500th episode of The Resistance Broadcast! We are honored you a part of our podcast community and that we can celebrate this milestone moment with you. On this episode we have an in-depth speculation discussion on the upcoming Ahsoka series, and whether we think Dave Filoni will write and direct all of it. Plus, we react to recent news and more! Watch now.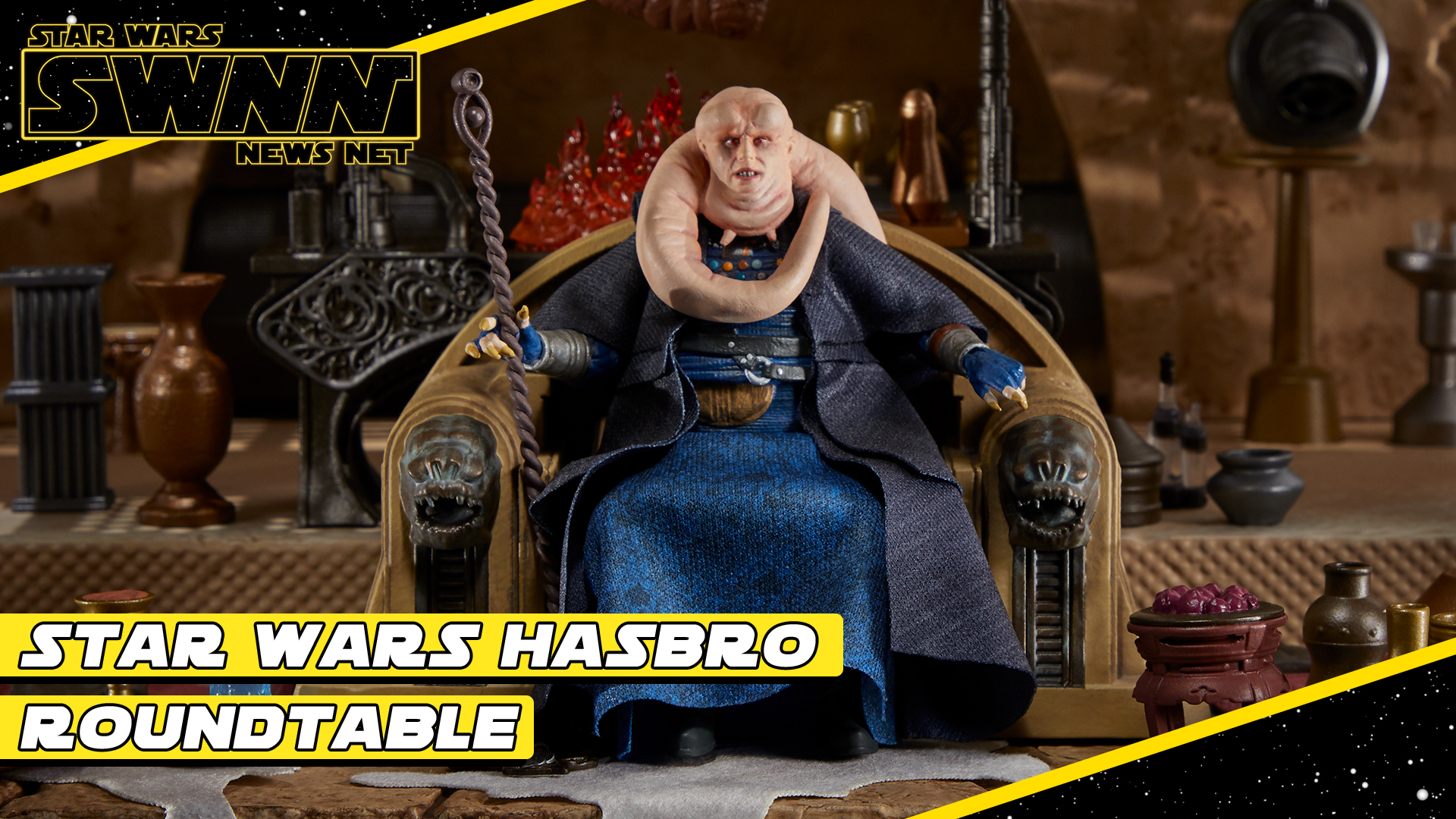 Toys/Video Games/Books/Comics
Feb. 11 – SWNN Interview: Hasbro Star Wars Team Talks Throne Room Playset, Supply Chain Challenges, and More
This week, Star Wars News Net was invited to join the Hasbro Star Wars team for a roundtable. We were joined by Patrick Schneider (Senior Manager, Global Brand Development & Marketing) and Emily Cantelupe (Senior Product Designer). We discussed the latest announcements from their Fan First Wednesday, the challenges they're facing with the supply chain, and more. Check out some of the conversation highlights!
Feb. 11 – Review – The Shadow of a Queen Endures in Marvel's Darth Vader #20
Since 2014, Darth Vader faces several adversaries in the pages of Marvel. Sometimes this is for self-preservation, but most times it circles back to serving his master, Darth Sidious/Emperor Palpatine. Now, both the Sith and the Empire face a new enemy: Crimson Dawn. Read our full review!
Feb. 10 – 'Star Wars: The Force Unleashed' Coming to Nintendo Switch in April
Yes, you've heard that right. Fan-favorite action-adventure game Star Wars: The Force Unleashed will make an unexpected return through a Nintendo Switch port of its Wii version. Check out our report!
Feb. 9 – Boba Fett's Throne Room Playset and More Reveals From Hasbro Star Wars Fan First Wednesday
It's a new year, and Hasbro is kicking it off with a Fan First Wednesday! They introduced their livestream saying "it's the year of Boba Fett" while sporting Boba Fett t-shirts, but they had plenty to share with new releases from all eras of Star Wars. Let's take a look.
Feb. 8 – Review: Come Aboard the Halcyon in Marvel's Halcyon Legacy #1
The first Halcyon Legacy issue is out and launches right into the heart of the sequel trilogy era. Tholothian grandfather Shorr Komrinn is taking his family on the famed Halcyon star cruiser for a vacation. His daughter, Cimina, is just how I imagine every kid will be when Disney's new premiere vacation experience is up and running: exuberant and eager to experience everything the ship has to offer. While our main conflict for our current characters takes place during the Sequel era, there is an alternative story being told that takes us back to High Republic times. Read our full review.
Feb. 7 – 'Han Solo & Chewbacca' Comic to Include Characters from 'Solo: A Star Wars Story' and 'The Book of Boba Fett'
This is going to come as a shock: characters from Han Solo and Chewbacca's history are coming back to play inside Marvel's upcoming Han Solo & Chewbacca comic. Learn more about this upcoming project!
Feb. 6 – 'Star Wars: The High Republic' Short Story Collection Releasing September 2022
A book collecting several short stories first published in Star Wars Insider, all set in the era of the High Republic, will arrive later this year. Check out the report!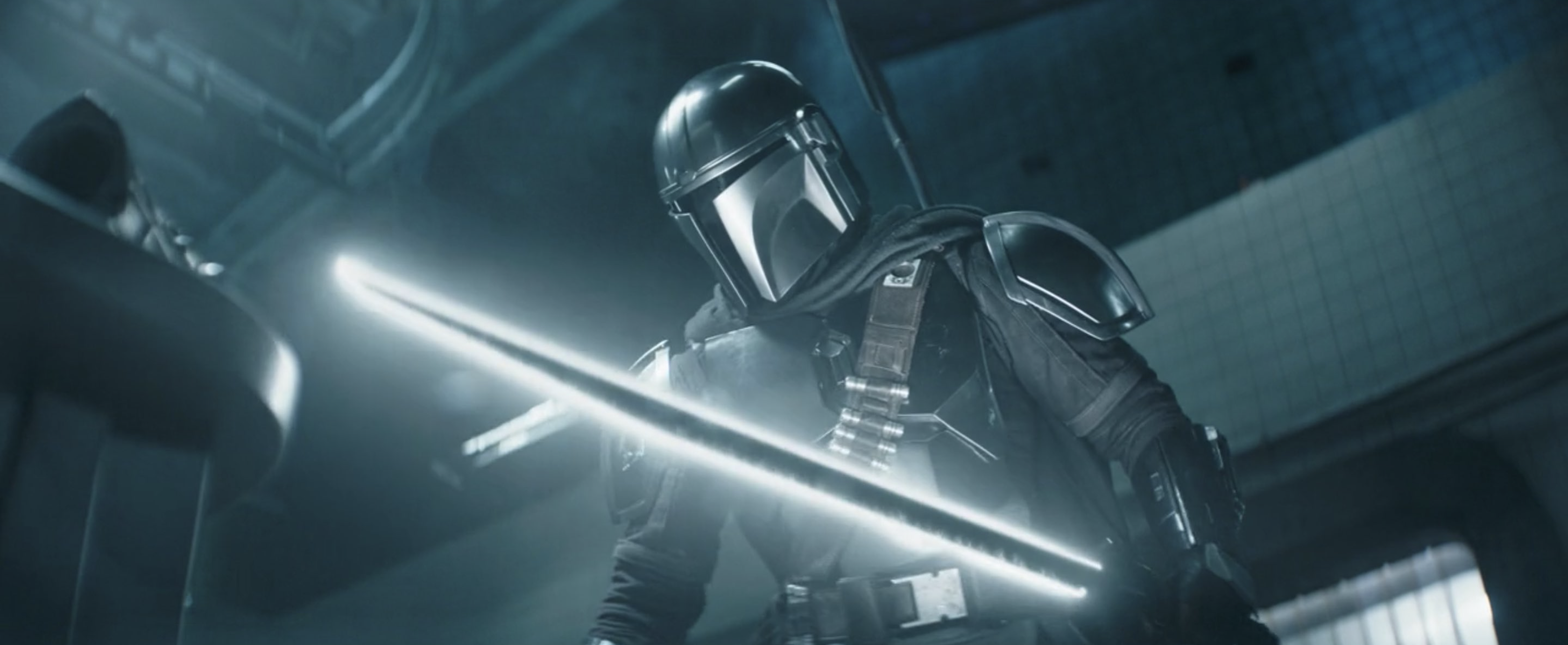 Features/Editorials
Feb. 11 – Editorial: Does Din Djarin Have What It Takes To Wield the Darksaber?
The Darksaber is a much-desired weapon in the Star Wars galaxy. Ever since the death of Pre Vizsla, the weapon has bounced from one owner to another over the course of several decades. Currently, it is owned by our favorite Mandalorian, Din Djarin, and appears set to shape his destiny, but is he up to the task?
Feb. 10 – Meet Brack Lee, the 'Star Wars' Fan Looking to Break a World's Record
One's love for Star Wars can come in many, many different forms — some collect lightsabers, while others may collect costumes, and some even go around the globe to visit the unique shooting locations from the films. Then there is Brack Lee of Colorado, a fan who (pun totally intended) literally wears his love for all things Star Wars on his sleeves. In honor of the original film's release 45 years ago, Brack Lee is attempting to break a world's record by wearing one Star Wars shirt a day from May 2021 to May 2022. Read this special feature!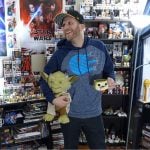 Tony Gorick is a self-proclaimed candy connoisseur with a passion for Star Wars and roller coasters. Whether he's working at his friend's arcade or watching classic Saturday morning cartoons, he does so with unsettling enthusiasm.