UPDATE 3! LEGO Star Wars: Solo Character Names And Range Trooper Minifigure Revealed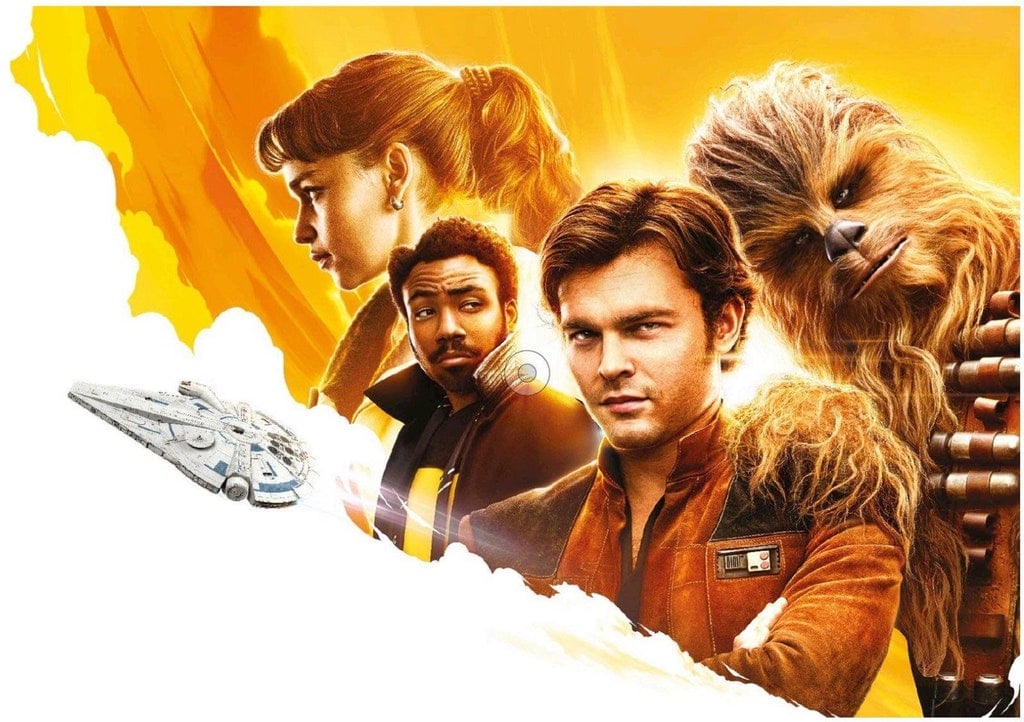 Some new descriptions for six new LEGO Star Wars: Solo products have surfaced, along with a couple of low-quality screencaps of what the new products look like.
The five product names, revealed via r/LEGOStarWars, are as follows:
75207 Imperial Patrol Battle Pack
75209 Han Solo Landspeeder
75210 Landspeeder
75211 Imperial TIE Fighter
75212 Kessel Run Millennium Falcon
Nothing unexpected there, but yes, we are getting another Millennium Falcon set, with confirmation (not that we needed it) of the Kessel Run! There's also a leaked image of a 'Range Trooper' minifigure which will be included in the latest film – an interesting take on what looks like a nice bridge between the Clone Trooper and Stormtrooper armor:
UPDATE 1: There's also an image of what appears to be a masked alien bounty hunter:
Another new character revealed from Solo LEGO minifigure from StarWarsLeaks
UPDATE 2: And here's an image of the buildable Han Solo figure:
Furthermore, images of these new sets are making their way online, revealing our first glimpses of some of the new characters and ships:
UPDATE 3!
And now, The Brick Show has helped clear things up with the character names and updated version of the set names, the most important of which are for Emilia Clarke and Woody Harrelson's characters — Qi'Ra and Tobias Beckett, respectively.
75209 – Han Solo's Speeder [Minifigures: Han Solo, Qi'Ra, Corellian Hound]
75210 – Moloch's Speeder [Minifigures: Moloch, Rebolt, Corellian Hounds(2)]
75211 – Imperial TIE Fighter [Minifigures: Mimban Stormtrooper, Imperial Pilot, Han Solo (Imperial Disquise), Tobias Beckett (Imperial Disquise)]
75212 – Kessel Run Millennium Falcon [Minifigures: Qi'Ra, Han Solo, Chewbacca, Lando Calrissian, Quay Tolsite, Kessel Operations Droid, DD-BD]
75207 – Imperial Patrol Battle Pack [Minifigures: Imperial Officer, Death Star Trooper (Female), Stormtroopers (2)]
Another little detail that has me excited is that, with the presence of Corellian Hounds, it's likely that we'll finally get to see Corellia on the big screen. Also neat is that there are apparently planet-specific Stormtroopers — specifically for Mimban, a Legends planet first introduced in the novel Splinter of the Mind's Eye that's been confirmed to exist in the canon as of The Clone Wars. While I'll have to reserve my judgment until I actually see what the movie looks like, little things like these get me more interested as a fan.
At this point, it's looking like the Imperial Patrol Battle Pack listed in the above albums has nothing to do with Solo, but it's among the other Star Wars LEGO that they're releasing in the near future. Also worth noting is that Thandie Newton's character is presumably in another set.
This continues our countdown to Solo: A Star Wars Story and it will be interesting to see more and more products rolling out over the next few months. What do you think of the new sets and the Range Trooper? What about the character names? Let us know in the comments below!
Don't forget to follow Star Wars News Net on Facebook, Instagram and Twitter.
You can find me on Twitter and Instagram @_samthomas12