Donald Glover Talks Director Change and Something That Hasn't Been Done in a Star Wars Film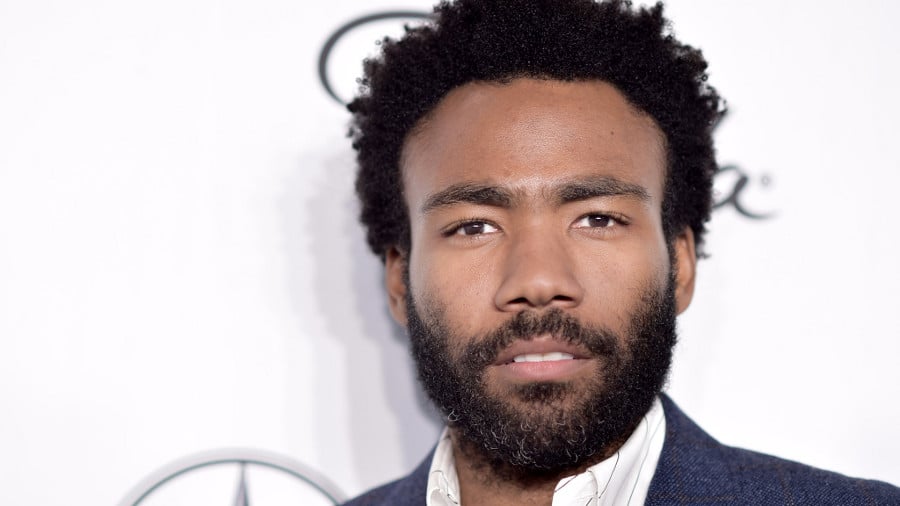 In a conversation with Deadline at TCA recently, Solo -A Star Wars Story actor Donald Glover shared some details about working with Ron Howard following the film's directorial change that removed director's Phil Lord and Christopher Miller. Glover also talked about a cool scene that hasn't really been done before in a Star Wars movie. Read on for more!
34-year-old actor Donald Glover who portrays Lando Calrissian in the upcoming Solo spinoff film, spoke briefly with Deadline about working with Ron Howard following the film's director change and if the production changed once he came aboard.
"It didn't really," said Glover adding, "I think we were never faced with anything like that and he did a good job of coming in and didn't want us to change what we were doing at all. He wanted us to be comfortable with our vision." And as far as reshoots? "Not a ton" said Glover specifically referring to his own Solo scenes.
The actor also admitted that he didn't feel the pressure of portraying such an iconic Star Wars character.
"It's weird. I didn't have a lot of stress on me," said Glover about portraying the beloved Empire Strikes Back character.
Said the Atlanta creator and star, "This is the first time in a long time, I was just acting. Most of the time, I have to write or do music. This time I woke up and got to be somebody else and the stress wasn't there for me."
Glover also talked about an interesting take on a scene thats never been done in a Star Wars film.
Donald added, "I remember going on set one of the first times, he was like, 'Yeah, I want to follow you onto the Millennium Falcon and do this thing.' I was like, 'I don't think I've ever seen the outside go into the inside.' He's like, 'Yeah, no one's ever done that shot.' As a fan I was like yeah, I was really excited. I know there's been a lot of talk in the press about this movie but for me anyway, it was a dream and also it looks really cool to me."
This scene sounds reminiscent of a tracking shot in Star Wars: Return of the Jedi that follows a member of the rebellion who walks into the Death Star II briefing room. Although, this time it appears the shot follows Lando from the ground all the way up into the Falcon's interior. Can't wait to see this take.
Solo: A Star Wars Story is set to open May 25.