Updated with the Results and the Winner. Happy Holidays from SWNN! 'Jedi Challenges' Giveaway and a New Star Wars Poll!
It's that time of year again. The holidays have become a very special season for Star Wars fans in recent years. No longer just the season of Life Day, Star Wars has sewn itself into the fabric of yule in this new Disney era, as the season of decorated trees and festive music now is inextricably linked to new Star Wars releases.
So to all of you who now subtly slip some new John Williams tracks into their holiday playlists each year, to those who top their trees with Angels from the moons of Iego, and even to those who can't do yule without one more round with Bea Arthur and her friends, we at SWNN wish you a very Happy Holidays.
To that end, we'd like to do a very merry giveaway for all of our loyal readers during this most wonderful time of the year. To those who have been living under a rock these past few weeks, there has been a bit of division in the fan community over the reception of The Last Jedi. So, in the spirit of the season, we'd like to turn those strong opinions into presents! Participate in the poll below by giving your ranking of the films in this new era of releases and be submitted to win a prize.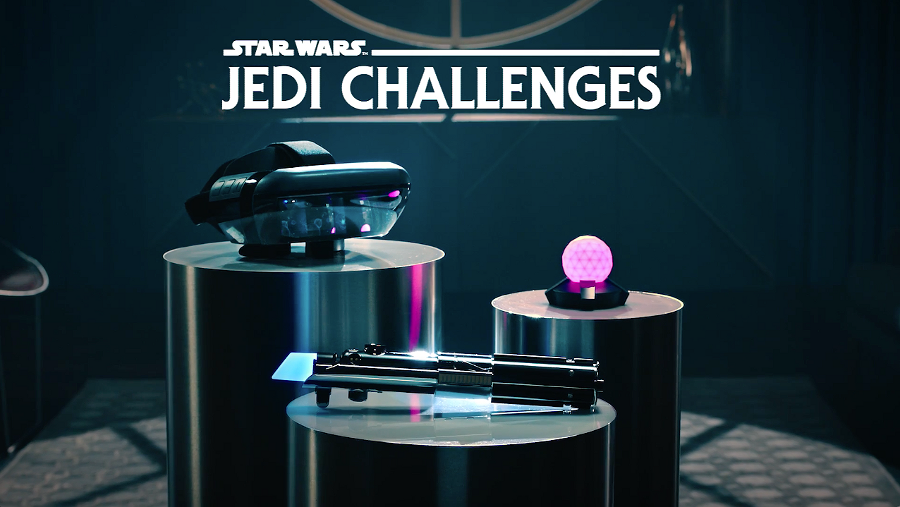 Whether you are an OT originalist, a PT preacher, an acolyte of the animated, or a sequel supremacist, we can all come together here to read about the franchise we love. And in this new era, the next release is just around the corner. So, there is always new news for us to bring for all types of fans.
This awesome prize is supplied by Lenovo UK. To find out more about this Augmented Reality Star Wars set go to their page jedichallenges.com. 
For a chance to win the 'Jedi Challenges' set, just vote in the three polls below and post a comment in our comments section in this article (we will contact the winner by the email used to post the comment).
Please be respectful to other people's opinions and just have fun. We intentionally just included the new movies, so please let's focus on this new Star Wars era.
If you are using a mobile device to vote please use the following landing pages:
Star Wars: The Force Awakens Poll
Rogue One: A Star Wars Story Poll
The Poll will run for one week. We will announce the results next year. 🙂
From all of us at SWNN, Happy Life Day (as well as any other non-Wookiee holidays you may or may not celebrate at this time of year)!
UPDATE!
You can see the final poll results above. We've removed TLJ poll since one user lost several hours of his life trying to manipulate the poll and managed to vote more than 800 times giving the movie a zero rating. We know his IP so it was easy to calculate the final result for TLJ without the fake votes. Here they are:
0-3 – (32 votes)   – 2.8%
4 – (40 votes)   – 3.5%
5 – (90 votes)   – 7.9%
6 – (66 votes)   – 5.8%
7 – (99 votes)   – 8.7%
8 – (214 votes) – 18.9%
9 – (373 votes) – 33%
10 – (212 votes) – 19.4 %
So as you can see the majority of our readers, who are of course Star Wars fans and do not represent the whole world, have a very positive opinion about the new movies. For TFA 72% of our readers rate it with 8-10 out of 10. For Rogue One 79% of our readers rate it with 8-10 out of 10. For TLJ 71.3% of our readers rate it with 8-10 out of 10. It's interesting that TLJ gets the most 10s out of the three movies.
And the winner from the comments section who gets the Jedi Challenges AR set is: Pete Wells