Star Wars: The Last Jedi Scores $45m Thursday Night for an Estimated $200m Weekend in North America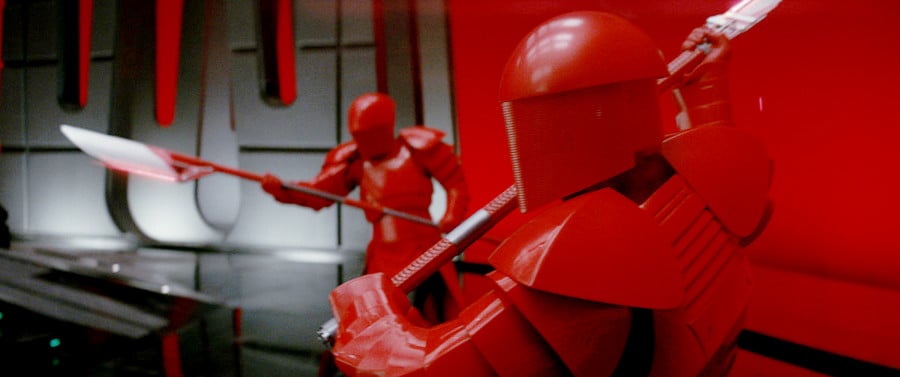 The day has finally arrived. Star Wars: The Last Jedi has been released in the United States and it is hitting it big at the box office as expected.
In Thursday night preview screenings, The Last Jedi brought in $45m. That makes this release the second biggest Thursday night preview release behind, you guessed it, The Force Awakens. No one was expecting The Last Jedi to overcome its predecessor in the sequel trilogy here, so these numbers are right in line with expectations. That $45m puts it roughly 21% lower than The Force Awakens and 55% higher than Rogue One and projects the film to a range somewhere between $175m-$240m for the weekend. Most estimates have the film finishing up the frame at just around $200m though.
Meanwhile, Deadline is also reporting that The Last Jedi has taken in $60m+ in its first two days internationally, bringing in its worldwide total at just around 105m before today.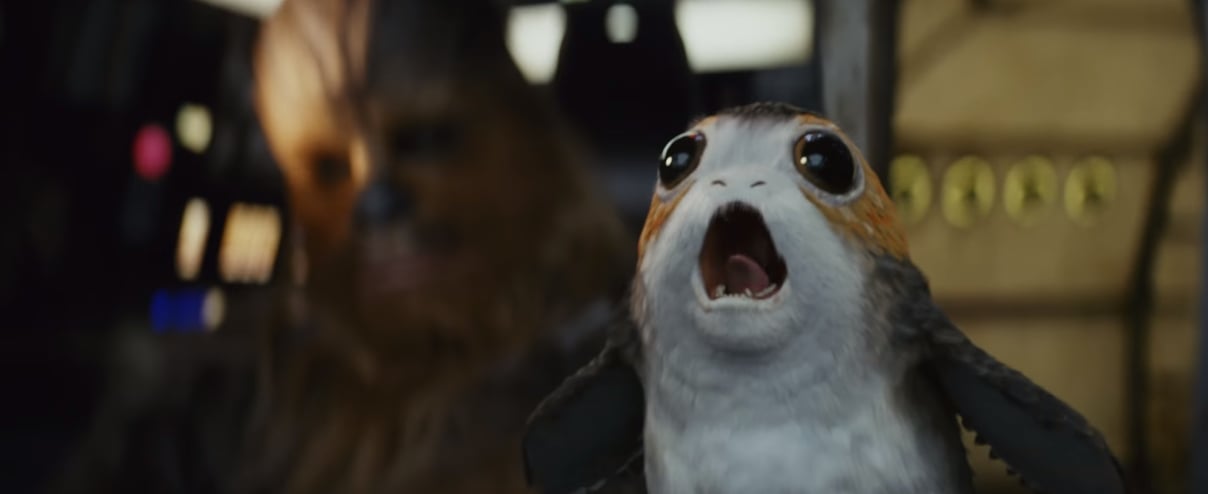 Also from Deadline today, we are starting to see how general audiences are reacting to the film.
From Deadline:
So what do fans think? ComScore/Screen Engine reports a mindblowing five-out-of-five stars for the movie and a 90% overall positive with an 82% definite recommend. Forty five percent said that the Rian Johnson-directed movie came in above their expectations while close to 40% said they'll the movie again in the theater. Huge. Older men over 25 came out in droves at 44% followed by females over 25 (24%), men under 25 (22%), and females under 25 (10%). Today there's only 1% K-12 out of school and 30% colleges on break, numbers which will explode to respectively 61% and 89% next Friday. Essentially, the money will continue to flood in for Last Jedi, natch. Close to a third of the audience attended with two-to-four friends with 22% watching Last Jedi with a spouse or a partner. The make-up of the audience was evenly split between frequent moviegoers (those who attend 4x ever two month) and infrequent attendees who go to the cinema once every two months. Of last night's audience, 55% overall said that they plan to purchases The Last Jedi on DVD or Blu-ray.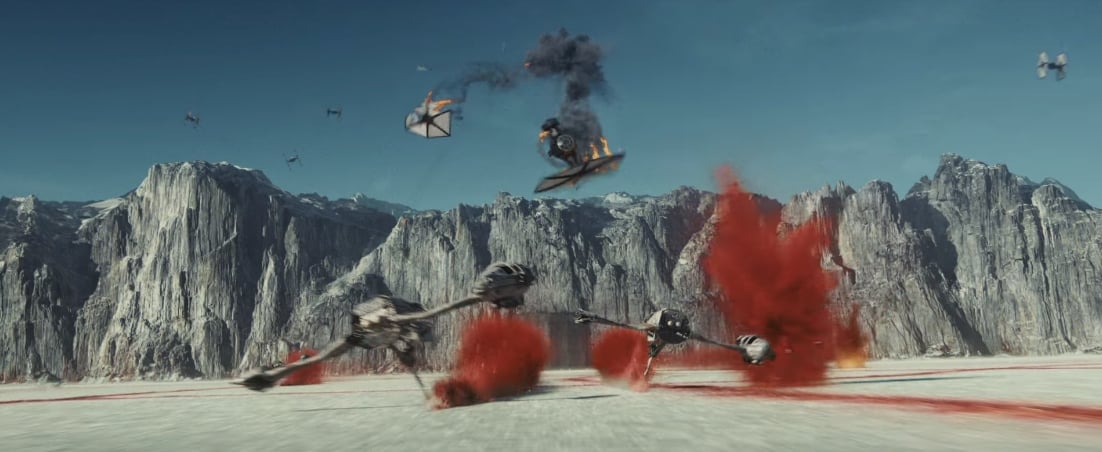 So, if those numbers hold on the audience approval side and the weather holds in most areas of the country throughout the weekend, it would stand to reason that The Last Jedi will lean towards the top side of its projected numbers. If you want a breakdown of historical blockbuster and Star Wars performance based on percentage of Thursday night take, Forbes has a piece out for you.
From Forbes:
But at a glance, we're probably looking at a performance somewhere close to Rogue One (a $29 million Thursday/a $75m Friday/a $155m debut weekend) and The Force Awakens ($56m/$119m/$248m). Both films earned about double their opening Friday numbers, but Rogue One made a lot less of its Friday business on Thursday. A Friday like Force Awakens from a $45m Thursday means a $95m Friday. An opening day like Rogue One with a $45m Thursday means a $116m Friday gross.
If you are interested in the break down, head over to Forbes for the full article where they take you through the different scenarios that will get you to the low or high end of the weekend box office spectrum
We'll keep you updated throughout the weekend as the official numbers come in.