Not too long ago, we were all blown away by one of the ads for Star Wars Episode VIII: The Last Jedi giving away what appeared to be a major spoiler. Well, apparently that wasn't a one-off, because they used it two more times out of three different ads.
The first video listed here is the only one of this set that does not feature the shot in question. (I will not discuss what it is here out of courtesy of fans who are avoiding spoilers. Seriously – don't watch the last two if you want to go into the movie without knowing a major surprise. Unfortunately, the spoiler is the thumbnail of the last video, so don't scroll down too fast.)
SPOILER ALERT!
NO, SERIOUSLY!
THE BIG SPOILER IS IN THE THUMBNAIL OF THE VIDEO BELOW!
THIS IS YOUR LAST WARNING!
The new shots in these ads include:
Poe asking permission to blow stuff up in an X-wing.
More of the Millennium Falcon maneuvering above the skies of Crait.
R2-D2 cussing Luke out, much to his annoyance.
Possibly a little more of the Finn/Phasma fight.
A masked Kylo Ren kneeling before someone – presumably, Snoke.
More of the mighty Porg roar.
A TIE fighter being blown to pieces.
A new shot of the Resistance fleet confronting Hux's Star Destroyer.
An uninterrupted "This is not going to go the way you think!" from Luke.
At this point, I'm starting to wonder if two years from now, the inevitable "In IX Days" ad for Star Wars Episode IX: From His Nap will top this by showing Snoke's death or something. I mean, seriously!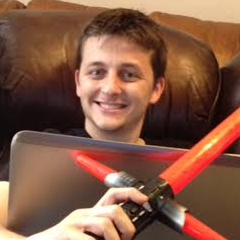 Click HERE to check out and comment on this topic in our forum The Cantina