Daisy Ridley Clarifies Her Statement About Being Done With Star Wars After Episode IX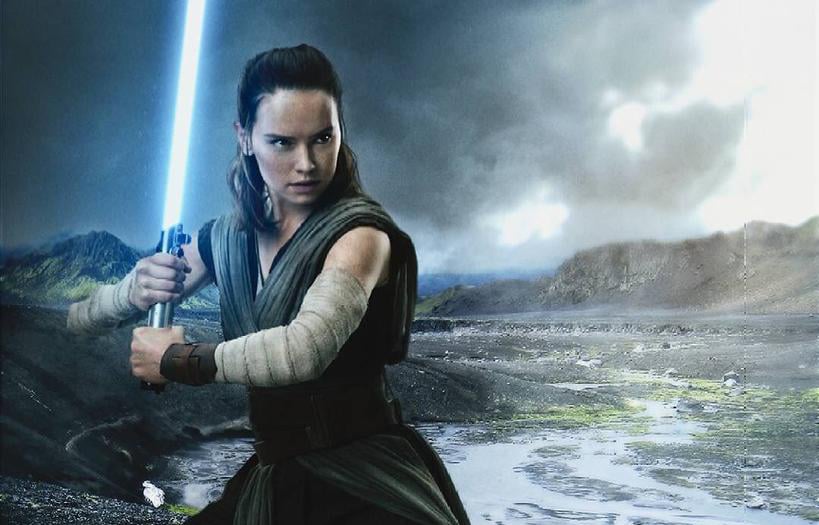 As we make the increasingly quick journey to The Last Jedi, the cast of the film have been making the rounds on the press tour and making headlines worldwide – perhaps none more so than the always charming Daisy Ridley, who made an incredibly decisive statement to Rolling Stone about her involvement in Star Wars after Episode IX. Ridley was asked if she wanted to play Rey after IX and not once, but twice, said she was done playing Rey after the final film in the Skywalker Saga.
For everyone (myself included) whose heart breaks at the thought of Rey not coming back, there may be hope yet! Based on comments she recently made to the Press Association, she appears to have clarified her earlier statements in saying:
"When I did sign up I did sign up for three films… and that's where I sort of saw the story ending, JJ (Abrams, The Force Awakens director) said the same thing. I think everyone has perhaps taken that as me going, 'I don't want anything to do with it' which is vastly untrue because this is awesome."
As set in stone as her response in the original Rolling Stone interview may have sounded, I think this is ultimately what she meant when she was asked the question originally. It feels a little bit like how Harrison Ford wanted Han to die in the original trilogy because he felt like his character couldn't really go anywhere else. Episode IX is simply where Daisy personally saw the story of Rey ending, but I don't think that means she'll never play the character again.
Obviously, if they can find a compelling reason to bring her back in another trilogy (a la Han Solo in The Force Awakens), then I think it's a given that she would at least consider coming back to the saga. More Daisy can only be a good thing, and I would absolutely love to see her continue playing the role that made her a superstar.
Follow me on Twitter @StarWarsBill
"Hello there." – Obi-Wan Kenobi