Lord and Miller Speak about Han Solo Dismissal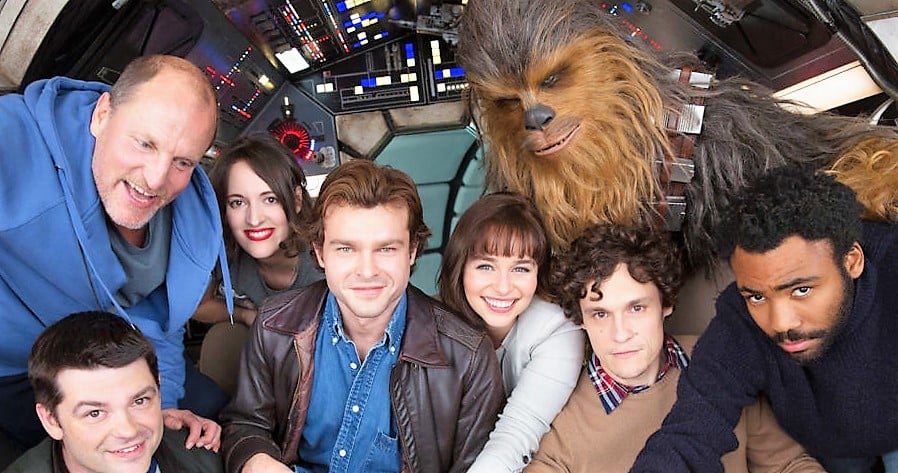 When Lord and Miller were fired as directors of the upcoming Solo standalone film, it was a pretty big shock to fans of the franchise. Yes, we have already dealt with the departure of Josh Trank and the reshoot with a new director on Rogue One, but to see the directors of the film completely replaced so late in the process was extremely disruptive to the now rolling fan hype cycle for Star Wars cycle.
Vulture had a piece up yesterday which features comments Lord and Miller made while sitting on a panel for their MTV series, Clone High. And for the most part, they seem to be taking their departure in stride. Or at the very least, they are saying the right things.
Lord on his Solo experience:
The experience of shooting the movie was wonderful," Lord said. "We had the most incredible cast and crew and collaborators. I think in terms of us leaving the project, I think everybody went in with really good intentions and our approach to making the movie was different than theirs. That was a really big gap to bridge, and it proved to be too big." Lord managed a laugh as he added, "Sometimes people break up, and it's really sad, and it's really disappointing, but it happens and we learned a lot from our collaborators and we're better filmmakers for it." The audience cheered in support as Lord added, "We're really proud of the work we did on the movie and we wish everybody the best."
Miller also chimed in with some trademark levity on the whole situation:
Miller backed up his partner's statement. "We're super well-adjusted, obviously we're doing great. We're super drunk right now," he joked. "As Phil said, we had such a great relationship with cast and crew, we were really rooting for them. After we took a much-needed vacation, we got back into it and now we're writing and producing a sequel to The Lego Movie and producing a Miles Morales animated Spider-Man."
The Solo movie will forever be an interesting issue in fandom. If the movie is bad, there will be endless debates over whose fault it was. Did Lord & Miller cripple the film too much? Did over-meddling ruin what could have potentially been a fun, if different, film in the Star Wars canon?
If the movie is great there will be similar debates over who deserves praise. Was Lord & Miller's foundation actually good? Did Howard and Kennedy save this movie from the outright disaster some reported it to be? Maybe someday we'll get a candid behind the scenes retelling of what exactly went down on that set, but until then it will all be nothing but speculation. At the very least, we don't have too much longer to wait to find out if the movie turns out well or not. The young Han Solo will find his way into theaters next spring.
Head over to Vulture for the full article.