UPDATE: John Powell Confirms His Music Was Used in the New 'Solo: A Star Wars Story' Clip Showing Chewie and Han Piloting the Falcon Together for the First Time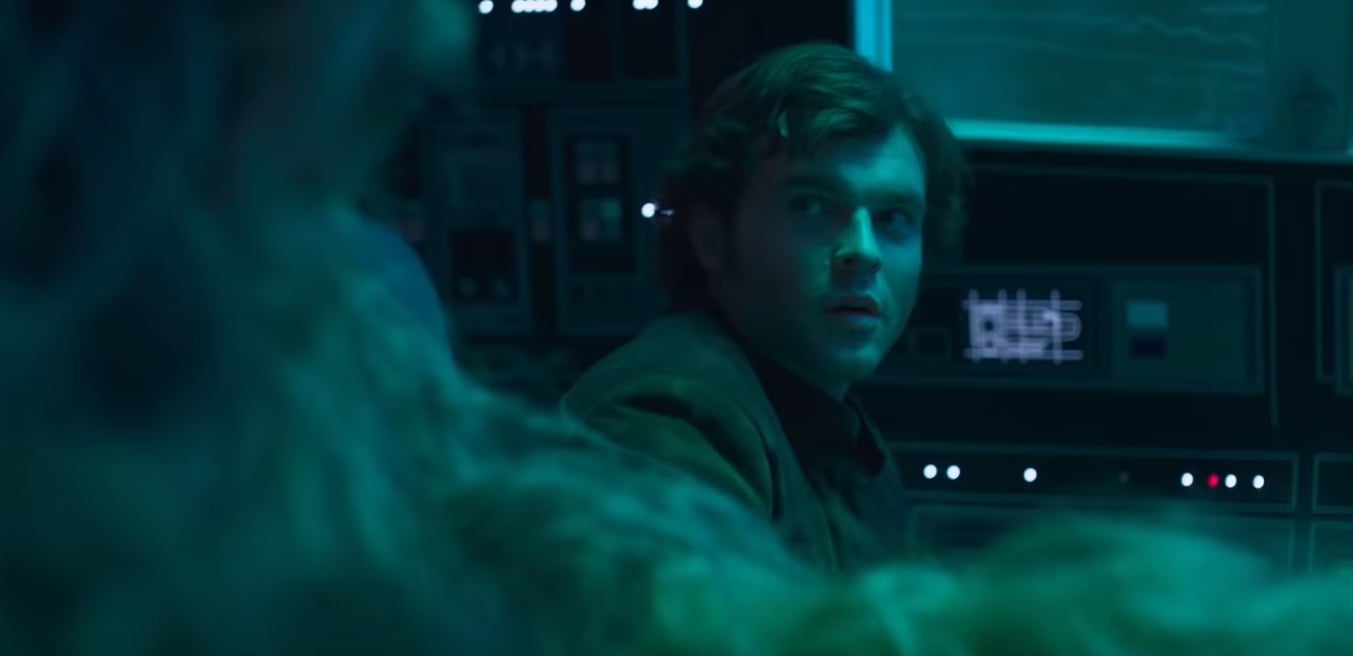 May the Fourth be with you! A new clip from Solo: A Star Wars Story has come out on the Star Wars YouTube channel, this one showing us arguably one of the most iconic moments in the saga, what appears to be the first time Chewie joins Han in piloting the Millennium Falcon.
In the clip called '190 years-old', Han and Qi'ra are in the pilot chairs, with Chewie standing behind them, seemingly doing things to help the two humans better navigate through some tough flying. Qi'ra eventually realizes Chewie can probably handle this and he takes over the co-pilot chair, joining Han in what appears to be the first time, in what we know will last until Han's final days. Let the ultimate 'bromance' begin!
We imagine there will be more fun stuff coming our way on this glorious Star Wars Day, so keep it here at SWNN and we will keep you posted on all of it!
Han and Chewie blast into theaters in Solo: A Star Wars Story on May 24th! Here is the Chinese poster just released for the film! What do you think? Has a movie ever had this many different posters before? That is one heck of a crew, we have to admit!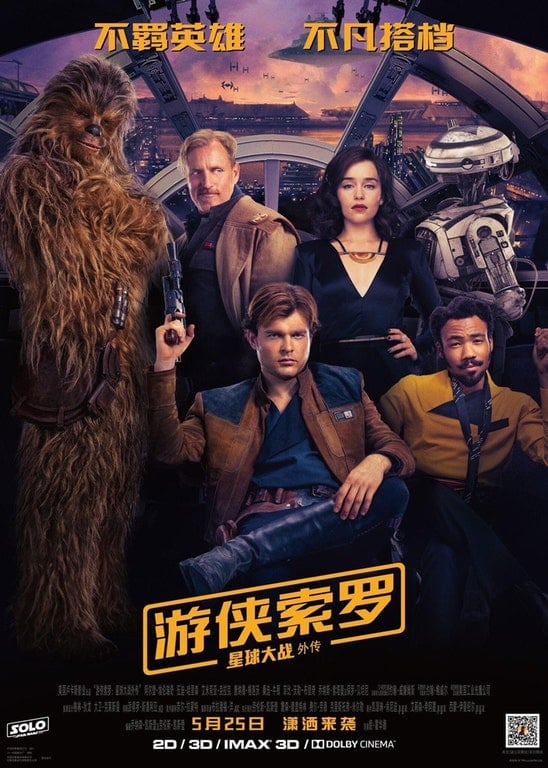 UPDATE!
Solo: A Star Wars Story composer John Powell took to Facebook to confirm that the music from this spot is actually featuring Chewbacca's theme from the movie's score:
John Hoey is the Lead Editor and Senior Writer for Star Wars News Net and the host of The Resistance Broadcast podcast
"For my ally is the Force, and a powerful ally it is."