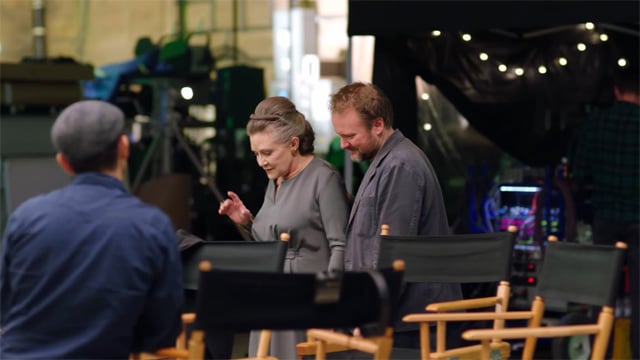 Rian Johnson has been interacting with fans and the media quite a bit in the time surrounding this new trailer release. And although he has never been hesitant to converse with fans, the production of this movie has been very secretive, putting The Force Awakens leaky mystery box to shame.
But with these interviews and the new release materials we are starting to get more of a sense as to his approach to the film, and how that will play out specifically. And, what we are seeing seems to be a very character driven story focusing on this new, younger generation finding their place in this world of dark vs light.
"What [Star Wars] is really about is the transition from adolescence into adulthood," Johnson tells Yahoo Entertainment. "And a big part of that is navigating the relationship with your family, with your parents, with the people closest to you, with the people you most love, the people you're most afraid of… For me, it's about being a kid and going into the next phase of your life."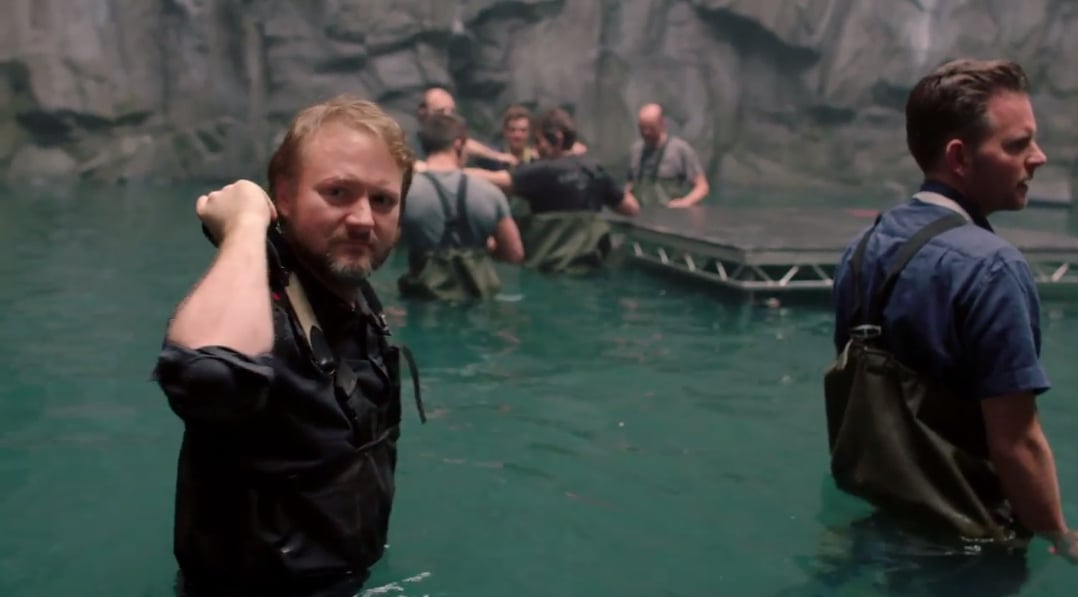 But of course, this is still Star Wars so it won't all be brooding and emotional melodrama. How does Johnson plan to balance out some of those heavy themes the characters are dealing with this film? Well, Porgs of course. Or more accurately, those adorable galactic puffins are just one way of providing some light moments to contrast the heavy emotions and conflict our main characters will face during the film.
"Are you sick of them yet?" Johnson asks with a laugh. The porgs, he explains, were inspired by the actual puffins that inhabit Skellig Michael, the island off the coast of Ireland that served as the location for Luke's hermitage. "I was like, 'Oh, this is part of the island; we need to find the Star Wars version of this," the director explains. "And then just story-wise — not that they play a big part in the story — but I knew I wanted to find any source of comic relief I could on the island. And so they were very useful in terms of that."
As to the details of the main plotlines that require such comic relief to balance out the feel, we shouldn't expect too much more to be revealed as we approach release date. Johnson, it seems, has meticulously determined what will and won't be seen in the marketing of this movie. So, there could still be a great many surprises yet to come which we have heard or seen nothing about.
"A year ago, maybe even more than that, my producer Ram [Bergman] and I sat down with the folks at Lucasfilm and said, 'OK, this is what we're going to reveal here and there, and this stuff we're never going to reveal until the movie comes out.' We came up with a 'no-fly list' of, under no circumstances is this shown or that shown," says Johnson. "It is a fascinating process. It's something that for me, just having been a fan my whole life, suddenly being behind the curtain and seeing how it works and seeing how deliberate it is, has been really fascinating."
Head to Yahoo for more interesting details from the full article, where Johnson talks more about Carrie Fisher, potential Porg backlash, and incorporating Imax into the production of the film.
Click HERE to check out and comment on this topic in our forum The Cantina