Richard E. Grant: Knowing What's Coming – Episode IX's Level of Secrecy is Worth It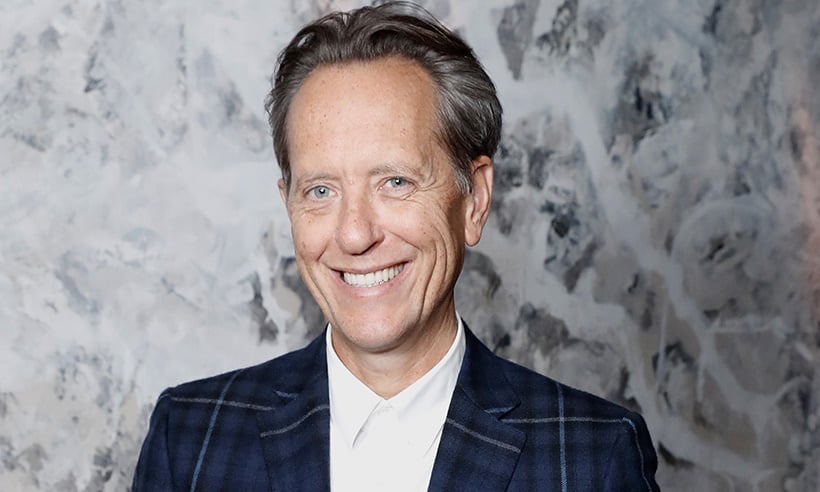 Star Wars: Episode IX is nearing the end of principal photography, and it's quite possible veteran actor Richard E. Grant is done with his portion of principal filming before any potential scheduled reshoot commitments.
In an interview with RadioTimes.com, the Academy Award nominated actor speaks briefly about his Episode IX filming experience, specifically about the level of secrecy surrounding the production.
There has been a growing sense of frustration among Star Wars fans over Lucasfilm's level of secrecy regarding their films, but when it comes to Episode IX, Richard E. Grant believes it will pay off for fans in the end.
RadioTimes is reporting that Grant revealed fans can expect pretty big twists in the film, which will be Earth-shaking to fans of the franchise. We don't have the full interview, but RadioTimes did not quote Grant with that information, and you'd have to imagine if he said these exact words, they would slap quotation marks all over it. We are just providing what they have reported based on their interview with the actor.
Grant did however speak on the level of secrecy behind Episode IX:
"Oh, it's definitely worth it. If you're a Star Wars fan, and I am, then knowing what's coming in this is quite something. I absolutely understand why they're so secretive about it, because it's very exciting."
The level of secrecy is not new to Star Wars, nor its fans. In another interview a few days ago, via Digital Spy, Grant takes us into the experience with him, to really get a feeling of what performing in the shadow of this level of secrecy and security feels like!
"It's extraordinary," he began. "They don't give you a script, you have to go to a room where there are bodyguards outside, closed-circuit television cameras, and it's printed on crimson pages so you can't photograph it. You have to read it in there, and then leave. You're given the pages on the day that you work, and you have to sign for them and sign out for them as well," Richard added. "There are security guards on the set."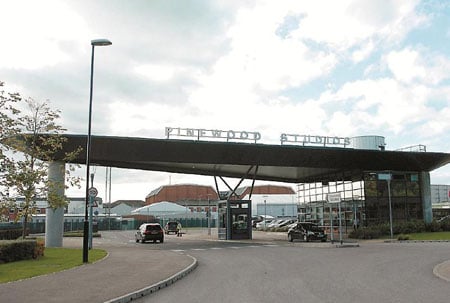 The protection continues beyond the walls of Pinewood Studios too, as Grant reveals covering up like a celebrity avoiding paparazzi, except instead of TMZ and their barrage of dumb questions, they are avoiding drones with cameras:
"They give you a cloak, over your head – because apparently they have drones going over Pinewood Studios so they try and take photographs of what people are playing," Richard shared.
In a swift blow to fans hoping for a revenge of the Chiss, last summer Grant made it clear he is not playing Grand Admiral Thrawn in the movie. The details about his character are a mystery to this point, though Grant appears to indicate it is a character that is his to own.
"I hadn't thought of it like that, but the character is just mine!" he laughs. "I don't know about the action figure or whether there will be one, but this is pretty amazing."
Grant's words have been muddled and mixed up over the last few months, and we were admittedly thrown a bit last week by statements he made, which sounded like he may be playing someone familiar to the franchise. We later corrected this as undetermined, as it was a matter of context.
As a fan I completely understand and feel the frustration over the secrecy behind Lucasfilm projects, but at the same time I admire their dedication to protecting the experience of taking in their story the right way: In the theater, suspending our disbelief, getting lost in that galaxy, and taking in all of the magic and wonderment that made this franchise so great to begin with. So while I selfishly stomp my feet like Veruca Salt wanting things now, I tip my hat to everyone over there for saving me from myself.
We are less than 11 months away from Star Wars: Episode IX, which will reveal all of its secrets on December 20, 2019.
John Hoey is the Lead Editor and Senior Writer for Star Wars News Net and the host of The Resistance Broadcast podcast
"For my ally is the Force, and a powerful ally it is."