New Phasma Excerpt Explores the Captain's Warrior Past and Her Introduction to the First Order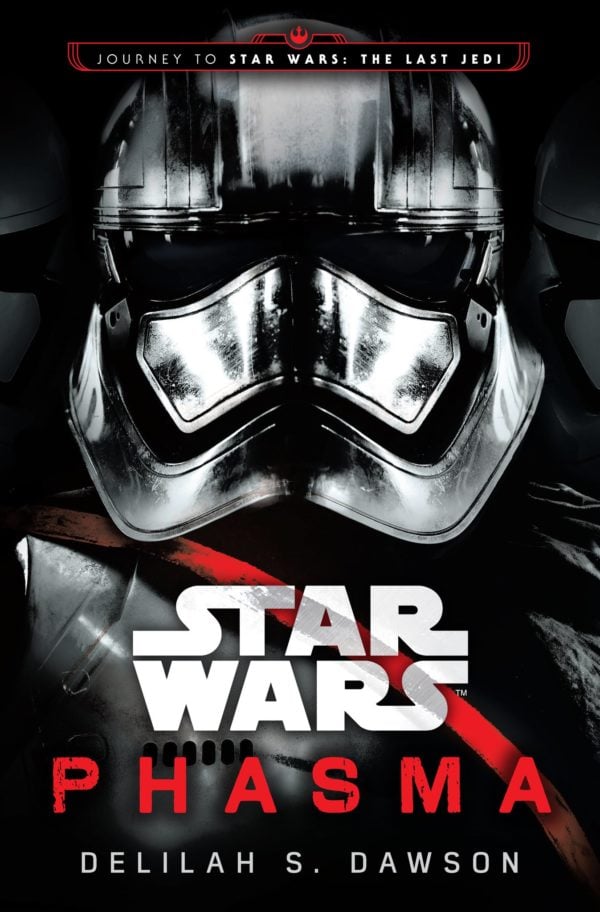 The official Star Wars website just dropped an excerpt from Delilah S. Dawson's upcoming novel Phasma (set to release on Force Friday II) that reveals Phasma's humble beginnings as a warrior on her derelict homeworld Parnassos. While leading a warrior clan known as the Scyre, she encounters a First Order officer with a familar last name and an interesting proposition.
(from StarWars.com):
"My name is Brendol Hux, and I'm afraid my starship was shot down by an automated defense system over your world. My language is a little different from yours, so this droid will translate to your more primitive dialect.

"My emergency pod has landed very far from my ship. I have lost several of my own people in this horrible tragedy. But if you are willing to help me, I can offer you the kind of technology and sup­plies that your world has lost. I come from a powerful band called the First Order that brings peace to the galaxy. I am tasked with scouring the stars for the greatest warriors, that they might join our cause. Our people are well cared for and well trained. Ask my soldiers, here. Troopers, is that not so?"

The three soldiers in white nodded and barked, "Yes, sir!"

"Each of these warriors was selected from a distant planet and trained to fight for the First Order. If your people help return us to our ship, I will take whoever wishes to join me back to our fleet. These soldiers will live in glory and wealth, never suffering for want again. Now, who will help me?"

The Claw people stood to cheer, but a new figure appeared beside Brendol Hux, a warrior wearing a fierce red mask.

"I am Phasma, and I am the greatest warrior of Parnassos." Re­moving her mask, Phasma faced Brendol and waited for the robot to translate. "I will help you find your ship."
For the full excerpt be sure to check out StarWars.com and keep an eye out for Phasma on the shelves of a bookstore near you on Friday, September 1st. Until next time, happy reading Star Wars fans!
Jordan Pate is Co-Lead Editor and Senior Writer for Star Wars News Net, of which he is also a member of the book and comic review team. He loves all things Star Wars, but when he's not spending time in the galaxy far far away, he might be found in our own galaxy hanging out in Gotham City or at 1407 Graymalkin Lane, Salem Center, NY.