VIDEO: Fan Gives 'Rogue One' the Opening Crawl It Deserves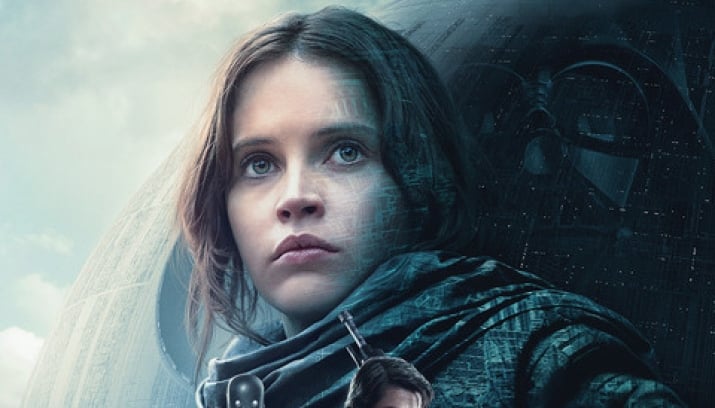 Rogue One was the first anthology film in the Star Wars franchise, and was famously the first Star Wars movie to begin without an opening crawl. Now, a superfan has made his own version of the opening crawl, and we kind of wish it had actually been in the movie.
From Janey Tracey at Outerplaces.com
The video, which first made the rounds on Reddit, was made by writer and reporter Andrew Shackley, who wrote the text of the crawl himself and made the video using this awesome online tool. The text of the crawl reads:
The Jedi are all but extinct, the Republic has fallen and in their wake, the Galactic Empire has engulfed the far reaches of the galaxy in fear. Persecuted members of the Old Republic have been thrust into hiding. Only members of the REBEL ALLIANCE dare take a stand against the ruthless Imperial forces. Deep in the Outer Rim territories, the dastardly Director Krennic has discovered the location of a long lost friend; one capable of completing the Empire's most powerful weapon yet….
Although it's understandable that Lucasfilm wanted to differentiate between the anthology films and numbered films, and it's commendable that they wanted to give the anthology films a chance to be creatively different, we still think there should have been a crawl. Not only does it get Star Wars fans nostalgic and make the film feel more like a Star Wars movie, it would have helped contextualize the movie. While fans who had been following every detail that came out about Rogue One, and likely knew where the movie fell in the timeline, it would have helped fans who haven't read the novels place the movie in terms of what was going on with the Rebellion, the Empire, the Senate, etc.
"If any film in the new Star Wars canon needed a crawl just to let people know where we are in time in this universe, it was Rogue One," Shackley told THR. "At the very least, I feel these words give added weight to the opening prologue of the film."
Rogue One is now out in theaters. Read our review here.
This article originally appeared on Outerplaces.com