UPDATE 2! Han Solo Director Ron Howard Shares a Photo of an Imperial Helmet On Set, Chewie and More!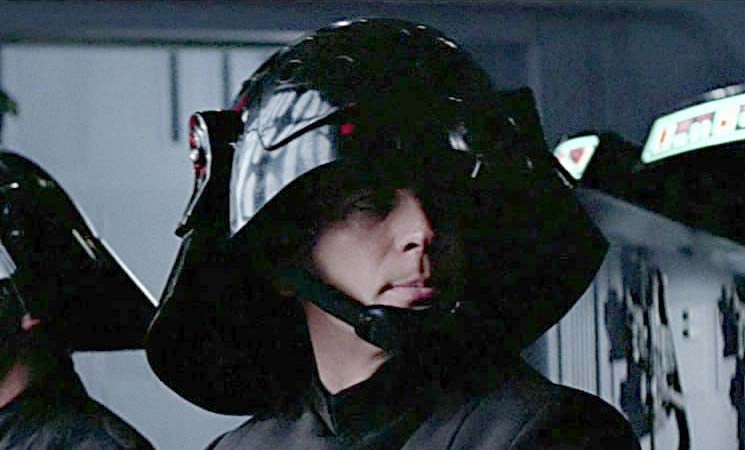 In typical Ron Howard fashion, the director of the upcoming Han Solo movie has recently shared a couple more tweets, giving fans a brief and unrevealing glimpse at Pinewood studios and another that is a little more interesting, revealing a familiar Imperial helmet.
August 17, 2017
Here's the brief video he shared behind the scenes at Pinewood:
Behind the scenes @PinewoodStudios btw,I see I just reached 2 mil Followers. Wow! Thanks all pic.twitter.com/GRCYj26EQo

— Ron Howard (@RealRonHoward) August 16, 2017
And now the helmet:
The Empire Looms Large pic.twitter.com/IN7GiiJtXY

— Ron Howard (@RealRonHoward) August 16, 2017
At first glance, I recognized it for its similarity to the Imperial Gunner/Engineer helmet:
But after looking at it more closely, it definitely shares more of a resemblance with the Imperial Navy Fleet Trooper Helmet as seen throughout the OT, and it may even be identical, though it's hard to tell from just the one profile view: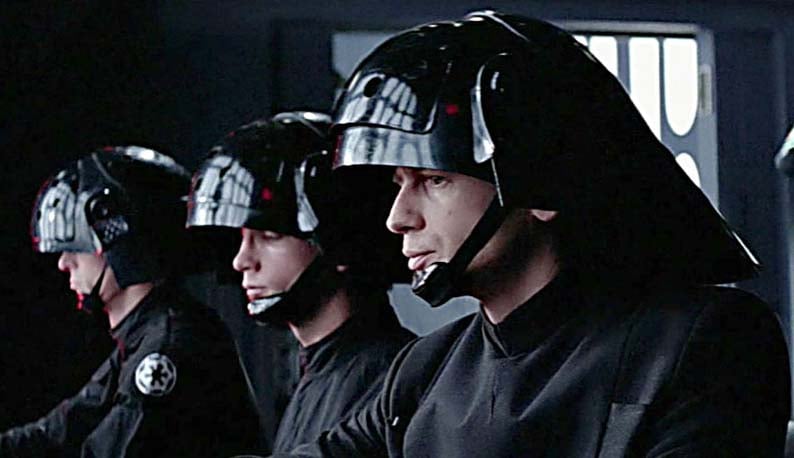 It's also possible that it is a new design blending the open-faced style of the fleet trooper helmet with the more aerodynamic design of the Imperial gunner helmet. The set is very similar to the scene shown above, so I suspect the helmet will most likely belong to a trooper in the background at an Imperial installation or stationed on a starship.
Stay tuned to Star Wars News Net as we will continue to keep you updated on the upcoming Han Solo movie.
UPDATE!
August 18, 2017
And here's yet another tweet from Howard, this time with the good old Chewie:
Looks like I was clearly enjoying this close up performance today on the set. #UntitledHanSoloMovie #chewbacca pic.twitter.com/yw9F0ZmiTl

— Ron Howard (@RealRonHoward) August 17, 2017
Obviously it's a shot at Chewie between the takes, since you can see some cast members or extras having fun on the set.
UPDATE 2!
August 19, 2017
And two more videos from the set. It seems like they are filming in some kind of junkyard. Could this be the interior to these photos we shared with you a few months ago?
Rough corner of the Galaxy. pic.twitter.com/A6UmPI60kV

— Ron Howard (@RealRonHoward) August 18, 2017
Jordan Pate is Co-Lead Editor and Senior Writer for Star Wars News Net, of which he is also a member of the book and comic review team. He loves all things Star Wars, but when he's not spending time in the galaxy far far away, he might be found in our own galaxy hanging out in Gotham City or at 1407 Graymalkin Lane, Salem Center, NY.