If the merchandise is of any indication, BB-8 and BB-9E won't be the only BB droids in town. A new BB unit, which will be aligned with the Resistance, has been revealed as a Funko Pop! Wal-Mart exclusive.
As seen on r/StarWarsLeaks, someone has taken a photo of a Wal-Mart exclusive Funko Pop!: a Resistance BB unit.
From the looks of things, it appears as though the "flat heads" seem to be the default version of these particular droids, most likely as a way to make BB-8 visually stand out. Disney likely made a small fortune off of BB-8 merchandise alone with The Force Awakens, so it's not too surprising to learn that we'll be seeing more BB droids from here on out.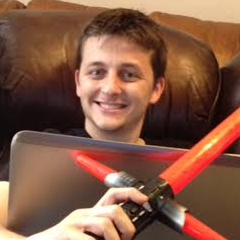 Click HERE to check out and comment on this topic in our forum The Cantina