In this new episode Leia helps the rebellion by delivering data tapes about Imperial bases, but there is a certain Bounty-hunter who is after her.
I'm not entirely sure where this episode is placed in the Star Wars timeline, but it seems to be after this encounter in Rebels: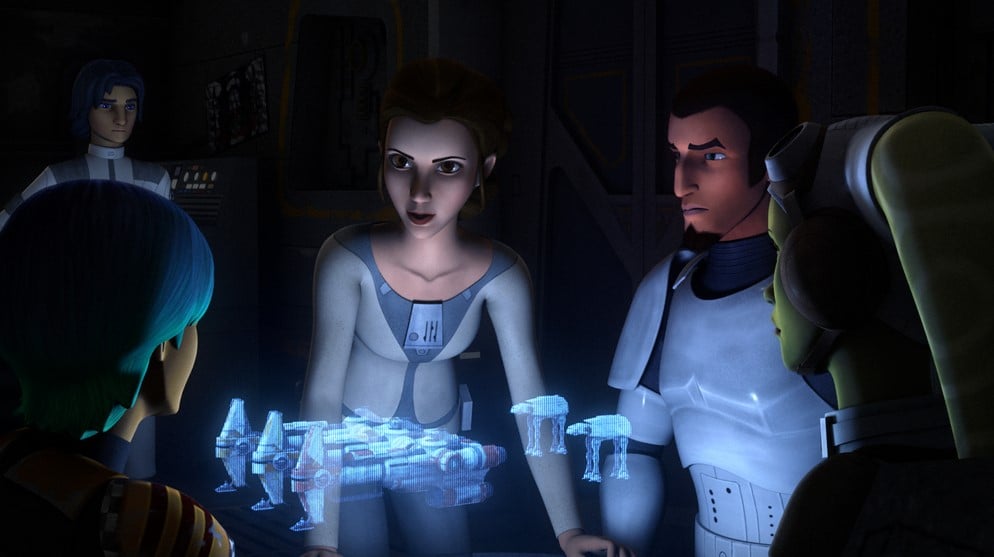 So here it is:
It's pretty impressive what they are doing with the given time and low budget. Free content is always welcome in my book and it is a nice countdown to D23.
Click HERE to check out and comment on this topic in our forum The Cantina