Is This Emilia Clarke's New Look for the Han Solo Movie?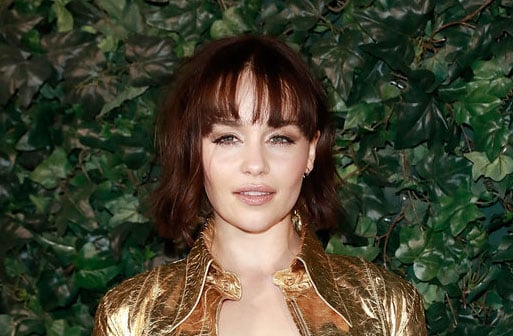 Principle Photography for the untitled Han Solo spin-off movie started two weeks ago. It could just be coincidental, but actress Emilia Clarke, who has been revealed as a part of the cast, has just shown up with a completely different look. Could this be a hint at her look in the movie?
Emilia Clarke showed off her new look at a pre-BAFTA party at Annabel's on February 11, 2017 in London (via Huffington Post). The change is a big departure from her usual look as you can see from the image below: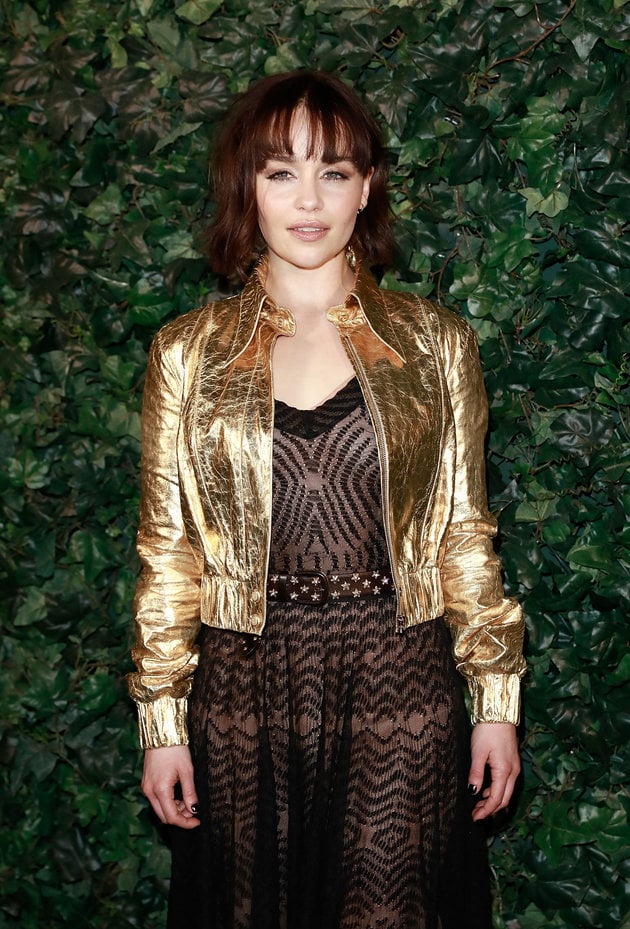 Clarke of course is most famous with her role in the cult TV series Game of Thrones, where her character has long platinum blonde hair. Going for a completely different look for another big franchise makes sense. The bangs and the short red hair set her apart from her Targaryen locks. Of course there is a big chance that the actress is just trying a new hairdo that has nothing to do with filming. It should also be noted that Clarke wears a wig for her role in Game of Thrones, and it is quite possible that she could do the same for Han Solo as well.
Clarke's new hairstyle was first shown by the actress a week ago on her Instagram:
That was exactly one week after the announcement that filming for the Han Solo movie has begun. So, you be the judge.
We should keep in mind that although the start of principle photography has been announced, that doesn't necessarily mean that they started filming with the actors. Most of the time there are a few weeks of pre-shoots and test, but anything is possible. Whatever the case Clarke's new look is really stunning.
Han Solo: A Star Wars Story is set for release on May 25, 2018. The movie will be directed by the duo Christopher Miller and Phil Lord and will tell an origin story about Han Solo and Chewie and how they established a relationship with Lando and acquired the Millennium Falcon, which is expected to take place 10 years before the events of "A New Hope". George Lucas developed some ideas for the story in the past, and in 2012 Lawrence Kasdan was brought in to write the script together with his son Jon.
Kathleen Kennedy described that the "Han Solo" story will have a western/heist feel. The movie stars Alden Ehrenreich as young Han Solo, Donald Glover as young Lando Calrissian and Woody Harrelson in an unknown role.