The Han Solo Spin-Off Film Has Already Filmed in Italy for 1 Week. Details on the Shoot!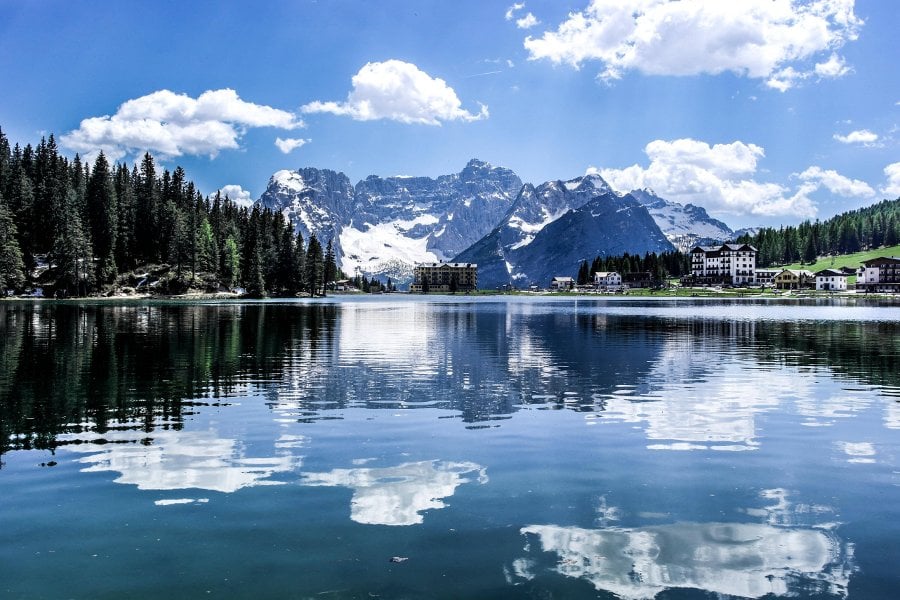 This news comes as a big surprise, since filming in Italy wrapped 10 days ago and no one really reported on it apart from some local Italian news sites. We took the time to check a dozen of local reports that actually had some really interesting details about the filming and did our best to translate them. We managed to learn which cast members were present in Italy, as well as the exact filming locations. We also learned a small bit about one of the scenes shot there. There are also a few small set photos and a video that doesn't reveal much but is worth checking out. Read on for the full details.
Back in January it was revealed that the Han Solo spin-off film will shoot on the island of Fuerteventura (Spain) and Italy. As we already know, preparation for the Fuerteventura shoot is in its final stages and filming is expected to begin in a few days (after filming at the Fawley Power Station in the UK wraps). Later an Italian site revealed that the filming in Italy will take place at the famous Three Peaks, and is expected to span three weeks. Now it appears the filming in Italy has already happened and somehow we all missed it. The only indication of this are several reports in local newspapers and sites.
Here are some of the most interesting bits that we learned from the reports on the Italian news site Corriere delle Alpi:
Preparation for the shoot began around April 18-20, so the timeframe was indeed three weeks as first rumored.
Actual filming occurred between May 5 and May 12.
The total cast and crew was around 250 – 300 people.
Some auditions for extras have been held there for people between 50 – 75 years old.
Some equipment came directly from Fuerteventura, leaning us to believe some filming already took place at the Spanish island.
In the beginning of the shoot it was snowing which did not ruin nor delay production plans, and in fact, the weather events were welcomed.
The actors present during the filming were Alden Ehrenreich, Emilia Clarke, Woody Harrelson,  Joonas Suotamo as Chewbacca, Donald Glover, Phoebe Waller-Bridge, and Thandie Newton. (All but Glover and Clarke were confirmed spotted on location).
They filmed at three locations: Monte Piana, Three Peaks, and in the woods between Misurina and the Three Peaks at night.
Apparently the set will concentrate only on Monte Piana, from which a series of panoramic footage will be made from the neighboring Three Peaks, but no sets will be created despite the fact that the road has been strictly closed for days.
One of the days they filmed in the First World War trenches that are still preserved there. Another scene describes the actors in the middle of a violent fight.
Here are some actual photos from the location where they were filming (via Corriere delle Alpi).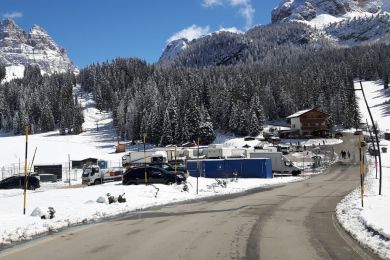 Several lucky fans managed to get a photo with Woody Harrelson. And not only that, some of them even attended the location wrap party!
Also here's a video from the base camp where things were transported to the set using a chopper.
Special thanks to @yeahclarke for alerting us on these reports.