SWCO 2017: Disney Parks Panel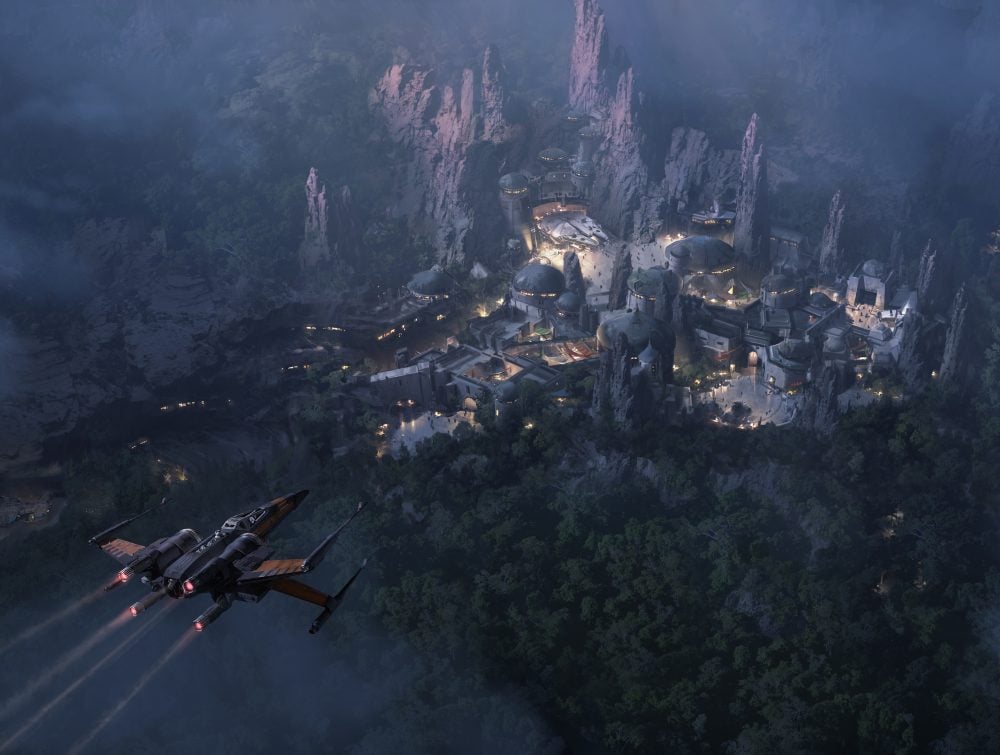 Some interesting new developments came out of the Disney Parks Panel down in Orlando today.  While there were  no major announcements about the new Star Wars land coming in a couple years, some of the teases they gave about what the land will be like were very interesting.
First up, the only major announcement of the day is not one that is all that unexpected, but still exciting none the less.  Later this year expect Star Tours in both Disneyland and Walt Disney World to be updated to include a Crait scene tied to The Last Jedi.  Disney did something similar in adding a Jakku scene to tie into the release of The Force Awakens, so this was expected, but still exciting.
Outside of the Star Tours news, the panel also shared some new concept art for the upcoming Star Wars land as well as some very interesting details.  Check them out below.  A special thanks to LaughingPlace and Inside the Magic for their great coverage down in Orlando making this report possible.
The New Star Wars land will take place on a new, never before seen world on the edge of wild space.
The new planet is a very old, former hub from before the era of faster than light travel.
The new planet "off the beaten path" according to Pablo Hidalgo and will feature the criminal underworld in addition to Resistance and First Order Troops.
 The new land will be very interactive.  Action will pop up around guests and you will have the option to help different factions by aiding bounty hunters, helping the resistance or joining the First Order.
One of the new attractions will allow you to pilot the Millennium Falcon with real results for guests.  Your choices will matter and it will not be the same experience for everyone.
You will be able to build a reputation throughout the park with different factions based on your interactions with characters and choices on the rides.  That reputation will impact your experiences in the park.
The panel gave some vague teases about new lightsaber advances that will allow guests to experience lightsabers that are more real than have been seen before.
So that was the parks panel.   We can expect to hear even more details at Disney's D23 event this summer.  Again thanks to  LaughingPlace and Inside the Magic.  Check them out for full coverage of Star Wars in the Disney Parks.
Update!  Disney also posted this video they showed to YouTube on the upcoming Star Wars Land.  Check it out below…