Editorial: George Lucas Should Be at Star Wars Celebration Orlando. Could He Be One of the Surprises?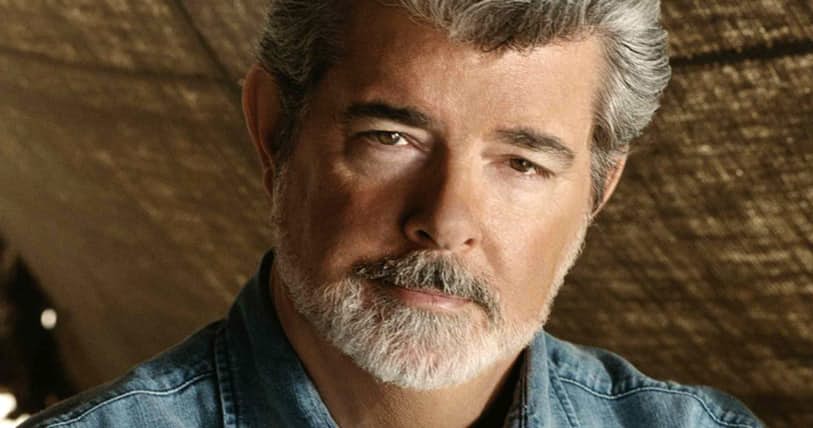 It has been a whirlwind few years since Disney purchased Lucasfilm and woke the dormant beast that was the Star Wars franchise. When George Lucas sold his company, and the rights to the franchise, he announced his intention to retire and remove himself completely from Star Wars. This of course meant he would no longer be involved in determining the creative direction of the saga, but also that he would by necessity be mostly removed from the culture of Star Wars fandom that he had grown since 1977. I think it is time for George's self imposed exile to come to an end.
It makes sense that George would step away. With him hovering over the new films, it would have been impossible for Disney to escape his shadow. I liken Disney's ownership of Lucasfilm to a child leaving their parents house and going off to college for the first time. They need to get away from what they know. Prove they are an adult that can stand on their own two feet. Disney has done that with two blockbuster film releases, a thriving extended canon, and a hit TV show. But like any kid off to college, after a year of proving themselves, they come home and realize they also still need their parents. They crave that familiarity, they need their wisdom, and they miss that home cooked meal. George is the father of Star Wars, and now that Disney has proven they can maintain the Star Wars legacy without him, its time to bring him back into the fold.
This year is, of course, the 40th anniversary of the release of the original Star Wars. 40 years of art and fan culture built off of one man's vision. That's why it would seem the perfect time to entice Lucas to involve himself again in the culture he created. Clearly he won't be directing any Star Wars films any time soon and letting him have any control over the new canon would be a dangerous game. Once he steps a foot back in creatively, all voices will naturally defer to him and it will risk the fine balance of strong creative voices has allowed the new Lucasfilm thrive thus far.
But just because Disney and the new Lucasfilm Story Group run the show creatively does not mean we can't thank the maker through traditional fan engagement. I think it would be a great nod to long time fans if George Lucas ended up being a surprise guest at Celebration Orlando in April. The official announcement for Celebration does include mention of a few surprises, so it is not outside the realm of possibility. Let Lucas show up for a panel on the 40th anniversary of Star Wars. Let him wax poetic about his inspiration and share stories of its making. He is the creator, the originator, the maker. No matter how successful the new films are, and no matter how many new fans come in after his departure, fandom feels hollow without his involvement.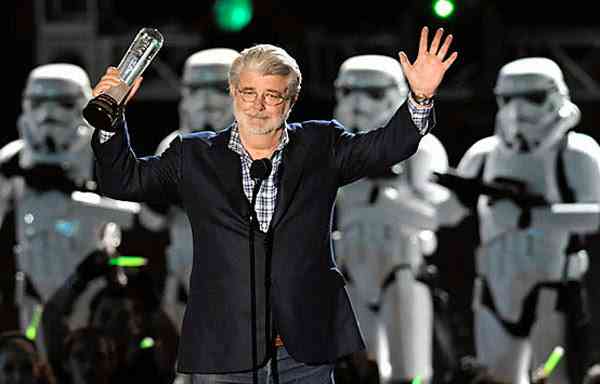 It is important to remember, that no one else has ever done what George did. It is important to remember, not just the extent of his narrative universe, but of the ground breaking and historical contributions to the film industry were made by the man who created our favorite films. He should be standing as an icon of all that has come of his galaxy far, far away, but instead he is removed from what he created like Luke hiding out on Ahch-to. And now, with the 40th anniversary upon us, it seems like the perfect time to pull him out of his isolation and return him to the fan culture that appreciates his creations so much. Here is hoping it is not too long until that happens.