Rogue One VFX Video Gives Us a Better Look at the Jedha "Camel" Creatures!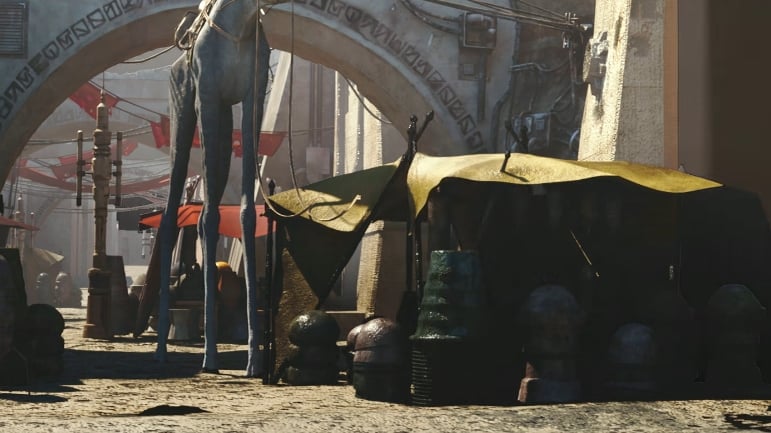 "BBC Click" visited ILM's headquarters in London, trying to get some details on the filming of Rogue One and how director Gareth Edwards approached the VFX work. The clip that they showed gave us an unexpected revelation, that many of you perhaps missed while watching the movie.
You probably remember that a few months ago we shared a story in which Felicity Jones revealed that during the first day of filming they used camels with Stormtroopers riding them (here). Back then we speculated that the familiar Earth creatures will perhaps be later replaced with something more exotic in the post production process.
Later the Star Wars Galactic Atlas gave us a glimpse at these fascinating tall alien creatures that were used by Stormtroopers to patrol around Jedha (here).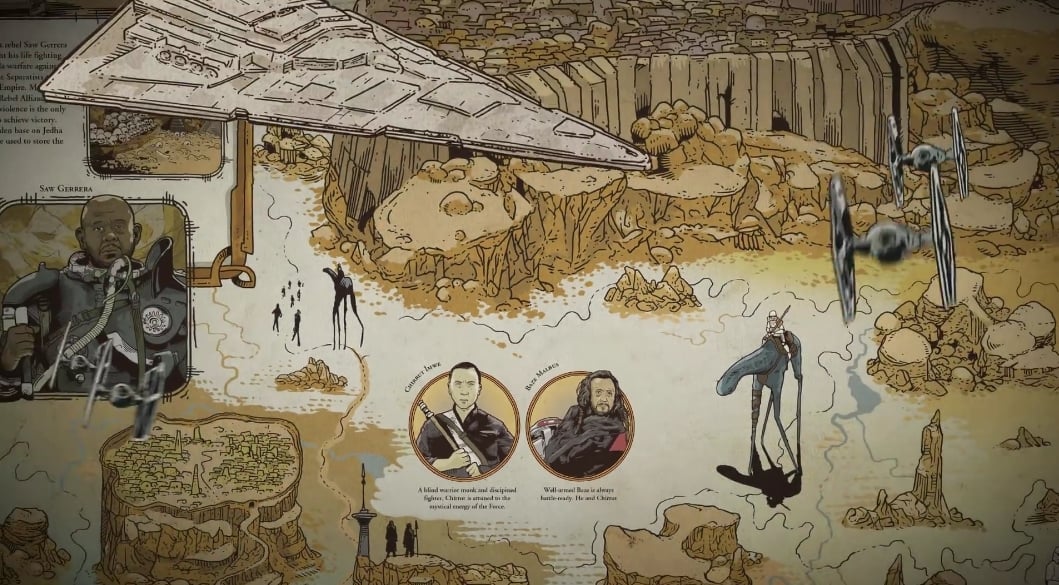 When Rogue One hit theaters many fans were disappointed with the fact that the creatures were nowhere to be seen.
Now the newly released VFX video shows us that one of these creatures was actually walking on the streets of Jedha city, just behind our main protagonists. Have you noticed it?
Perhaps many of us didn't notice the creature, because it was featured in the same shot with the Imperial Probe droid. You can see the creature in the title image of this article, and here's a closer look at its head. A little blurry but still present in the film.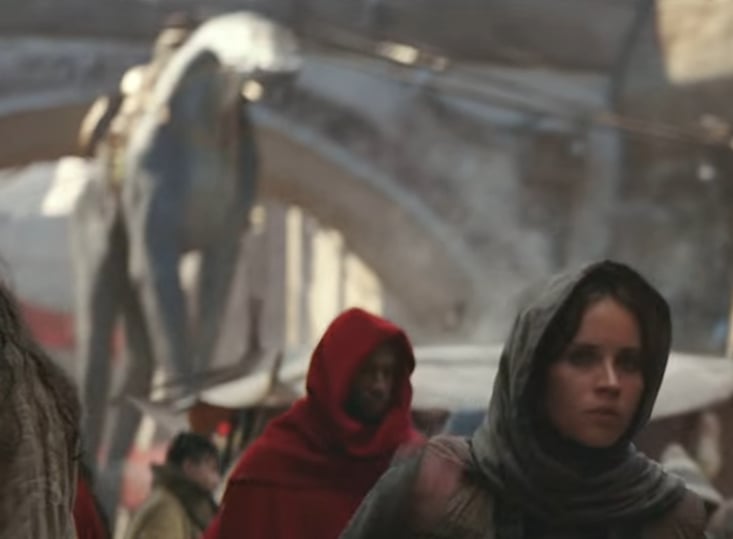 Apart from that, the video also offers a very good look at the  real-time virtual reality system that Gareth Edwards used during filming the CG scenes. Make sure to watch it.