Felicity Jones Reveals A Brief Shot From the Rogue One Filming in Jordan!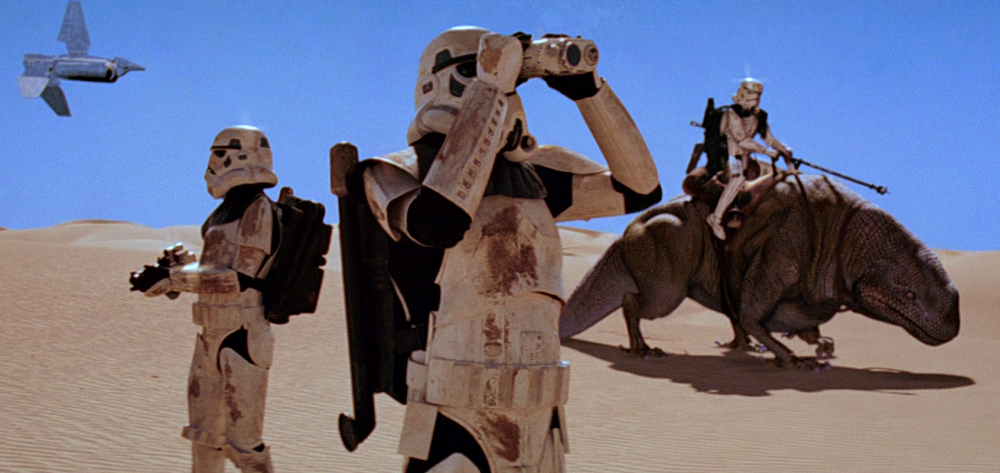 Get ready for a scene that involves a Stormtrooper riding a camel (that probably will later be replaced in post production) on the new 'Rogue One' planet called Jedha, the holy site for Jedi and those who believe in the Force. Read on for more!
Jordan's Wadi Rum has been the magnificent desert landscape location for some major blockbuster films like Lawrence of Arabia, The Martian and the recent Ridley Scott helmed 'Prometheus'(2012). Recently, director Gareth Edwards took off for Jordan to film scenes for his new film Rogue One: A Star Wars Story. Apparently, the famous Wadi Rum was the site of Felicity Jones' first Star Wars involvement.
In a recent interview with Telegraph.co.uk, Jones talked about how she flew to Jordan to begin filming 'Rogue One' in the desert of Wadi Rum, after wrapping her new film 'Inferno' last July. The actress, who plays Jyn Erso, a rebel spy on a secret mission to steal the plans to the Death Star spoke a little about the first shot she was involved in:
'One of the first shots featured a Stormtrooper sitting on a camel, and I thought to myself: "Wow, I'm in Star Wars!"'
First I thought she was talking probably about one of the extras using the local transportation system – the camels. But her words are pretty clear that this was a shot from the movie. So the most plausible explanation is that the camel that this Stormtrooper rode will later be replaced with another alien creature in post production like they did with the Special Edition of A New Hope (see title image).
And when you think about Stormtroopers and camels you can't help but remember this guy… 🙂
Check back for more Star Wars news daily at SWNN!
May the Force be with us!