THR: Disney is Weighing Options for How to Handle Leia's Future Role in Star Wars: Episode VIII and IX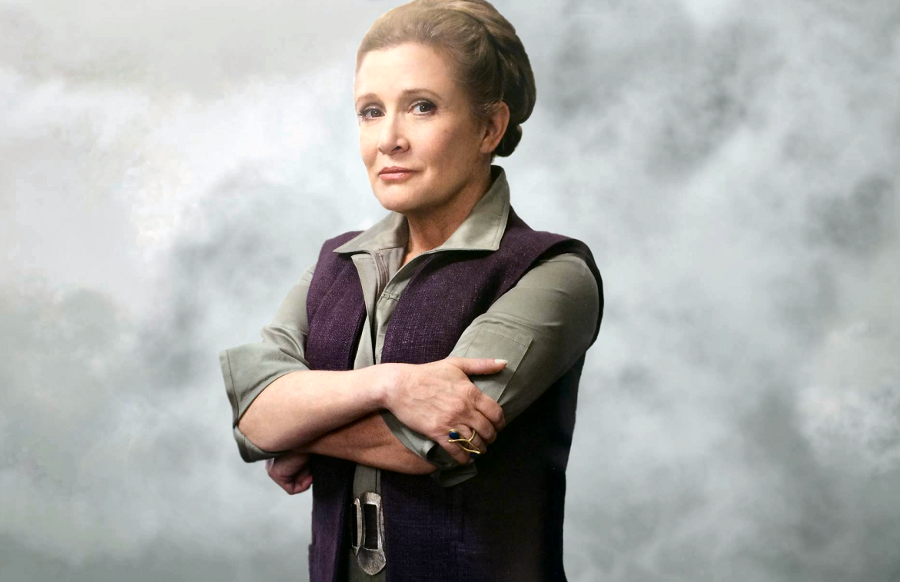 The Hollywood Reporter has the inside story today on the ongoing discussions within Lucasfilm and Disney after the tragic and unexpected death of Carrie Fisher. Fisher was set to have a significant role in the next two saga films, but her sudden passing has the filmmakers questioning on how to move forward.
Some possible spoilers ahead:
Carrie Fisher's passing has been tough on her fans everywhere. But sadly, the studio still has to find a way to make the trilogy she starred in come to some sort of believable and enjoyable conclusion without her. THR is stating that not only was Leia's role going to expand from VII into VIII as had been previously reported, but that she was going to be tapped for an even large role in Colin Treverrow's episode IX. Specifically they reference two key scenes to take place sometime in the next two films. It is unknown if either has already been filmed during the production of Episode VIII.
From THR:
…insiders tell The Hollywood Reporter that at least two key scenes are planned for Episode VIII (Dec. 15) and Episode IX (2019): a Leia reunion with Luke Skywalker (Mark Hamill) and a confrontation with Kylo Ren (Adam Driver), her son who killed Harrison Ford's Han Solo in 2015's The Force Awakens.
At this point, it would appear that no decisions have been made. THR is reporting that Colin Treverrow will be flying to LA to meet with the studio to discuss options next week, but that many at Lucasfilm are still very much mourning her death. But in this instance they do have the benefit of time on their side. With just less than a year to make any necessary post-production changes to Rian Johnson's episode VIII and production on IX not expected to start until next year, the creative team has time to mourn and make the proper decisions without being rushed to come up with a quick fix.
It would also appear that all options are still on the table. THR makes reference to the possibility of drastically cutting her role in both films and shifting the focus away from Leia. But there is also mention of going with a more controversial method.
Another solution is to use CGI effects; a reduced role could mean Leia would only appear in glimpses. "Rogue One is the road map," says one Star Wars source, referring to Lucasfilm resurrecting Peter Cushing and making Fisher young again in the current hit.
"I have no doubt, given some of the recent work I've seen, there are filmmakers who will be willing to take up the challenge," says Michael Fink, an Oscar-winning VFX supervisor who teaches at USC. But, "so far, we have seen moments of success but not full performances." He says there's also ethics to weigh: "Should we create additional roles for Princess Leia? I don't think so."
Lucasfilm will likely have many tough choices ahead as they try to deal with the loss of one of their stars. Carrie's passing was a dreadful event and will have severe impacts on the franchise going forward. We can only hope that the filmmakers find a way to honor her memory while delivering a film she would have been proud of.