UPDATE! Disney Denies Talks With Carrie Fisher Estate, Will Not Digitally Recreate Her For Episode IX.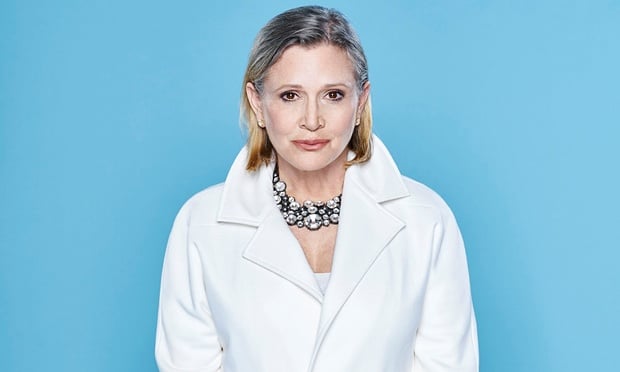 Carrie Fisher's passing was one of the last and most devastating losses in a year where several legends of popular culture left us, and as such it's raised numerous questions about where the Star Wars Sequel Trilogy will go without her. While there have been rumors that Lucasfilm has been discussing the matter with Carrie Fisher's estate, a representative of Disney has commented that these rumors are not true (though this does not necessarily rule out the possibility of Leia appearing in Episode IX).
From The Guardian:
Disney have denied they are negotiating with Carrie Fisher's estate for the rights to use the actor's digital image in future Star Wars film, according to industry sources. The BBC's Newsnight programme had reported that, "with what might be regarded as unseemly haste, Star Wars studio Disney had opened with the actor's estate over her continued appearance in the franchise." But in a statement the Walt Disney Company said: "Disney is not in conversations with the estate of Carrie Fisher at this time and any reports to the contrary are false."
Still, denials come pretty cheap in the business of Hollywood, so I think it's worth re-evaluating what we do know. For starters, we know that Carrie Fisher had already completed her work on Episode VIII, so there will probably not be any need to create a CGI double of the actress akin to what they did with Oliver Reed in Gladiator. We also know that Lucasfilm already has the rights to use Fisher's likeness, as evident in the closing scene of Rogue One, and Fisher herself joked many times about George Lucas and his company effectively owned her appearance to the point where she'd have to pay them to look in the mirror. Another thing that we know about is that the creative heads of Lucasfilm have recently convened to figure out what to do with Leia going forward. So while they may not have officially contacted Carrie Fisher's estate as of yet, it's likely that it will be on the cards – obviously not for Episode VIII, but for Episode IX.
The matter of how Leia is going to factor into Episode IX after what's happened is definitely going to be one that Lucasfilm is going to have to officially address soon, even if they can't really get into the specifics without giving away the plot of the next two movies. But right now, they can certainly make plans on how they're going to give Leia and the wonderful person who played her the send-off they deserve. However they go about doing that will be a hard decision to make, but rest assured that Carrie Fisher's memory will be honored for the remainder of the Sequel Trilogy.
UPDATE!
The official Star Wars website has just made it explicitly clear what their plans for the future are with the following statement:
We don't normally respond to fan or press speculation, but there is a rumor circulating that we would like to address. We want to assure our fans that Lucasfilm has no plans to digitally recreate Carrie Fisher's performance as Princess or General Leia Organa.

Carrie Fisher was, is, and always will be a part of the Lucasfilm family. She was our princess, our general, and more importantly, our friend. We are still hurting from her loss. We cherish her memory and legacy as Princess Leia, and will always strive to honor everything she gave to Star Wars.
So this means that Episode VIII will be the swan song for the character, at least as far as Carrie Fisher's portrayal of her goes. There are still ways that they could integrate her story into Episode IX if her presence will still be needed (such as hiring another actress to play the character, or to use body doubles and a sound-alike to portray the character from a distance), but it appears as though the Tarkin route they took with Rogue One will be the exception and not the rule.
Grant has been a fan of Star Wars for as long as he can remember, having seen every movie on the big screen. When he's not hard at work with his college studies, he keeps himself busy by reporting on all kinds of Star Wars news for SWNN and general movie news on the sister site, Movie News Net. He served as a frequent commentator on SWNN's The Resistance Broadcast.