Is Disney Already Planning to Bring a CG Leia to the Big Screen for Episode IX?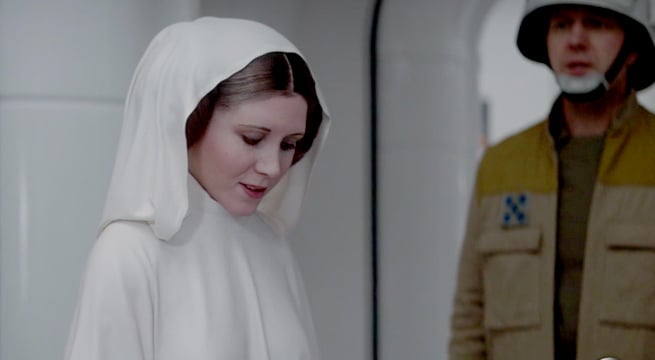 BBC Newsnight
aired last night with a piece about CG characters in movies, including a decent bit about those appearing in
Rogue One.
In the program, it is revealed that Disney is already in talks with the estate of Carrie Fisher about her continued presence in the Star Wars franchise.

Unfortunately, the video is only available to folks in the UK. If you can count yourself among this group, then check out the video here and fast forward to about the 30 minute mark for the pertinent information.
If you are unable to watch the video, never fear, here is a quote from the piece confirming that Disney is in talks with Fisher's estate:
"And if what might be regarded as unseemly haste, Disney is negotiating with the actor's estate over her continued appearance in the franchise. If Disney gets the go-ahead, Carrie Fisher will join Peter Cushing…"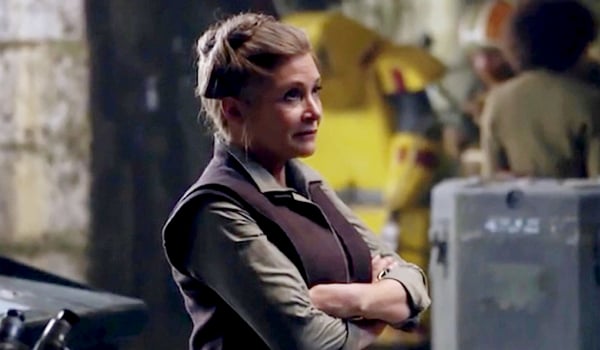 Although I am tempted to jump the gun here, I am reminded that just because they are negotiating with her estate about using her likeness in future films – that doesn't necessarily mean they will use her as a featured character in the saga ahead. She could be regulated to cameos or holographic appearances. However, if Disney/LFL decides to take this approach, this could mean some pretty significant re-writes as it has already been hinted at by Episode IX director Colin Trevorrow that Leia would have a much larger role in IX.  So what if the creators decide that they want to move forward with the story they had planned? Could the men and women at ILM pull it off? Should they even attempt it?
In whatever capacity they intend to utilize her likeness, it seems pretty clear that Disney/LFL is not yet ready to say their last goodbyes to the beloved Princess General. But is it too soon for a CG Leia to hit the big screen in Episode IX? Should the creators take the more subtle approach and write her out of the story, or should they finish the story that they intended to tell from the beginning and allow ILM to really earn that third letter in their name? If they do decide to bring Leia back to life with their magical computer generated sorcery, it will no doubt be the most monumental task ever thrust upon an effects team.  Let us know what you think about this in the comments below.
Special thanks to our friend Alex Fraser for the heads up.
Jordan Pate is Co-Lead Editor and Senior Writer for Star Wars News Net, of which he is also a member of the book and comic review team. He loves all things Star Wars, but when he's not spending time in the galaxy far far away, he might be found in our own galaxy hanging out in Gotham City or at 1407 Graymalkin Lane, Salem Center, NY.