New Rogue One South Korean Trailer With New Footage!
Just a few minutes ago we posted an article with a new TV spot and now we have yet another new international trailer with new footage of an attack on something that looks like a window of a planetary shield.
Here are some spectacular shots: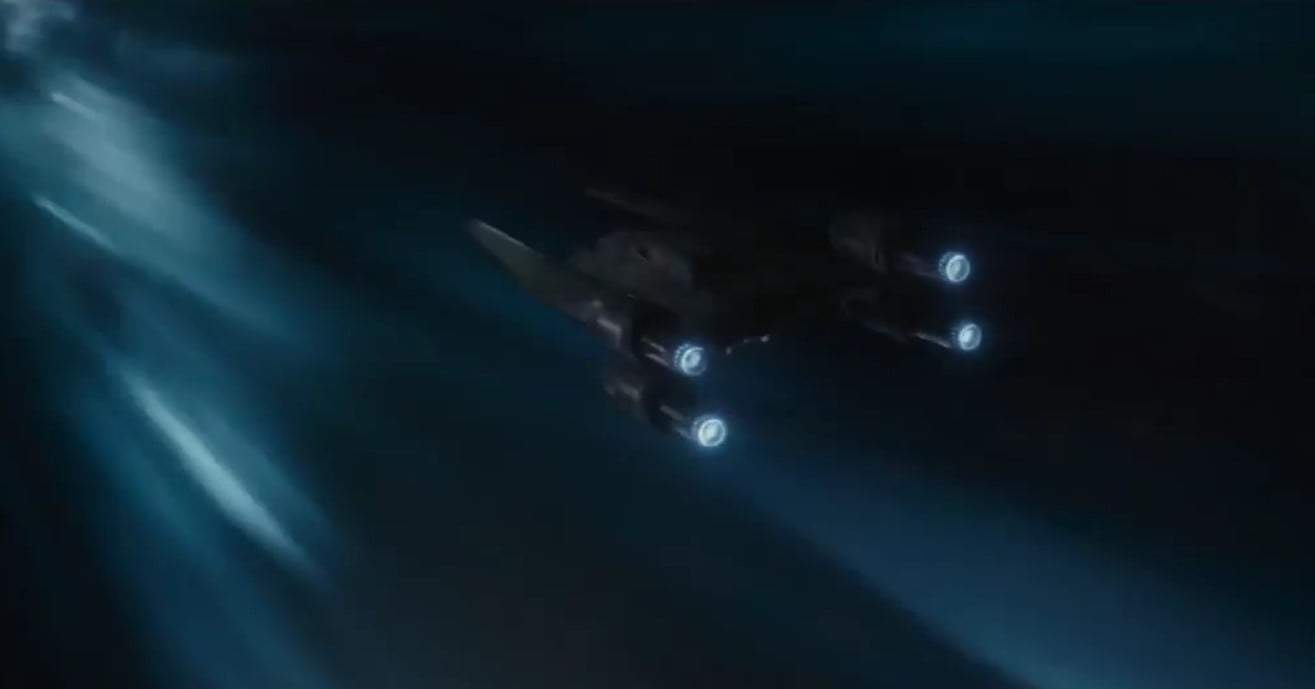 U-wing in hyperspace
Jyn has a collapsible batton.
Spacemonkey doing his thing.
AT-ACT getting hit by an X-Wing.
The Rebel fleet.
A very good suggestion here:
@StarWarsNewsNet This ring is the Star Destroyer docking station they've talked about on EW article? Looks awesome

— Gabriel de Oliveira (@bioliveira) November 11, 2016
jedi-bibliothek.de had some previews in the past from the kids book Rogue One Mini Build, which mentioned this docking station:
The construction of the Death Star takes place on the distant world of Scarif. It would be a beautiful tropical paradise if there wasn't a military installation. Whole districts were mined to build ships and materials for the Death Star. In near orbit there is a large docking station, capable of housing several Star Destroyers. The world is secured with an impenetrable planetary shield and is heavily guarded.