George Lucas Inadvertently Had Some Small Input on the Design of Rogue One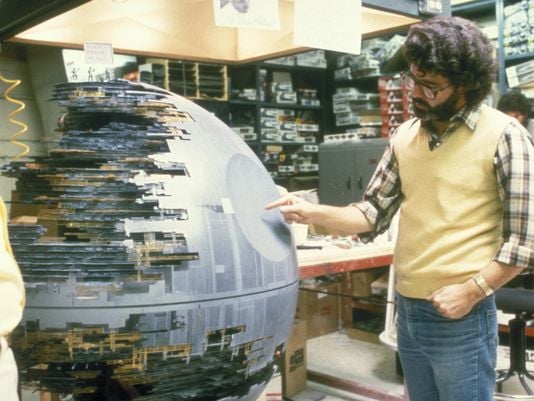 George Lucas has retired and is no longer an active force in the direction of the Star Wars films, but that doesn't mean he has no impact at all. It seems that as long as the filmmakers in charge continue to revere him as the creator of the Star Wars universe, his opinion still holds some significant power.
According to Total Film magazine, that power was on display apparently, when Lucas himself decided to visit the design department of Rogue One.
It was clear from the beginning to Edwards that "whatever [Lucas] liked was pretty much guaranteed to be in the film," as you would expect when the creator of a franchise which has gripped the imaginations of millions takes a tour around the Rogue One design department.

Edwards says that sitting in the department was "a helmet we loved but didn't know where to put it; there wasn't really an opportunity to use it". But when Lucas was given a tour of the design department, the father of Star Wars "walked past it and went 'That's cool, I like that'".
Even if it is something small like a helmet added to the background, the fact that the filmmakers who have inherited the reigns to the Star Wars films still honor the aesthetics and preferences of George Lucas shows his impact on the new generation of directors and the place he holds in ongoing Star Wars universe.