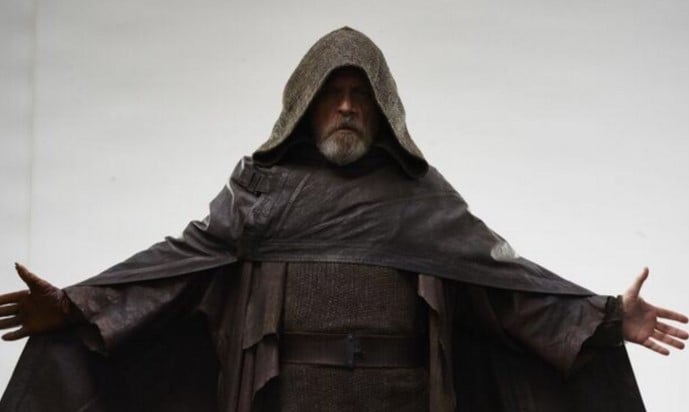 Want to get a better look at what Luke Skywalker looks like in this Star Wars: The Last Jedi outfit? A Hungarian magazine publication has you covered, as a cover features this same costume without the hood.
The latest issue of Cinemánia Mozimánia features a very determined-looking Luke Skywalker on the cover of the issue:
The headline here roughly translates to "Luke Retaliates" – and another translation of this bit of text "Luke Strikes Back", which I'd argue is more thematically-important. Redditor Max-Max-Maxxx did the honors of photoshopping the letters out of the image: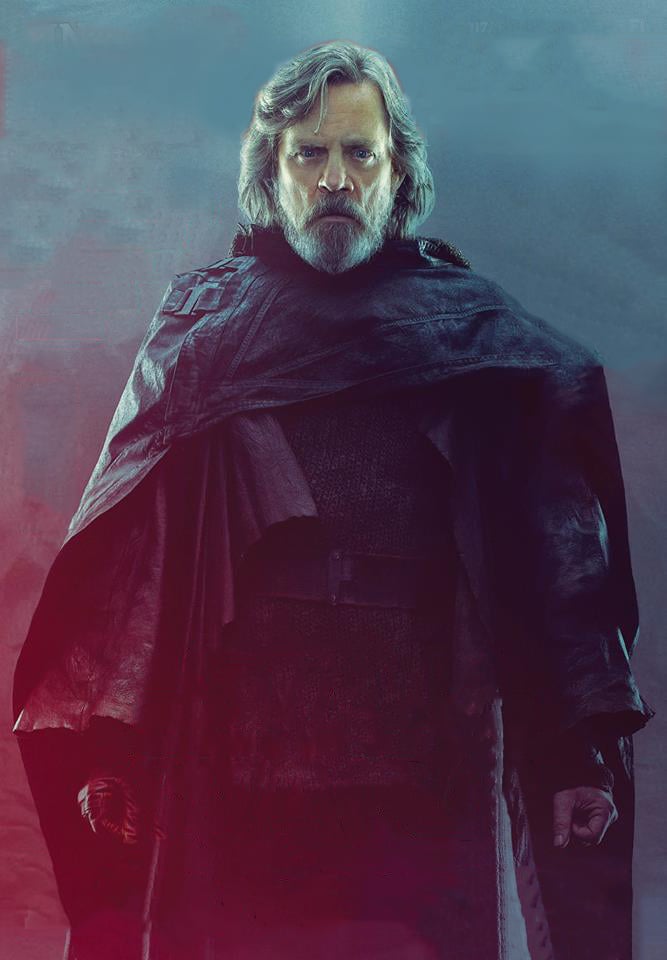 The vibe that I'm getting from this image is not one of a "reluctant, weary teacher" Luke Skywalker, which is what the big story from Entertainment Weekly portrayed him as. This is "I'm back, I'm a Jedi Master, and I'm going to completely wreck your sh*t" Luke. And given that we've all been waiting to see Luke let loose, this is a welcome direction for the character – and I can only hope that we'll get to see the Light Side equivalent of the Darth Vader scene at the very end of Rogue One. Only three and a half months to go!
Also thanks to our friend Leonardo J. Bonilla for sending us the cover earlier today.
New image of Luke Skywalker in a Hungarian magazine @MakingStarWars @PrensaImperial @StarWarsNewsNet pic.twitter.com/LH43Plx3ir

— Leonardo J. Bonilla (@therealkzq) August 30, 2017
Click HERE to check out and comment on this topic in our forum The Cantina