Tune in Tomorrow to Watch The Force Awakens Director J.J. Abrams Present the 87th Academy Award Nominations.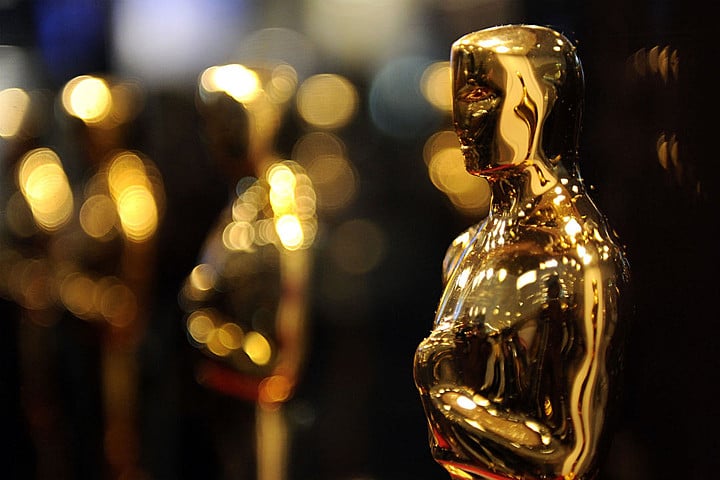 The 87th annual Academy Awards nominations will be announced Thursday morning, January 15 at 7:30 a.m. Central Time. Star Wars: The Force Awakens director J.J. Abrams will be one of the presenters to unveil this year's Oscar nominees in several categories like animated feature, film editing, sound editing, visual effects and more. You can watch the event live in just a couple of hours after the break.
From Nola.com:
The whole thing is scheduled to start at 7:30 a.m. Central, when "Gravity" director Alfonso Cuaron and "Star Wars: The Force Awakens" director J.J. Abrams unveil this year's Oscar nominees for best animated feature, documentary feature, documentary short, film editing, original song, production design, animated short, live-action short, sound editing, sound mixing and visual effects.

Then, beginning at 7:38 a.m., actor Chris Pine and Academy President Cheryl Boone Isaacs will announce the nominees in Oscar's higher-profile categories of best actor, actress, supporting actor, supporting actress, director and picture.

It's the first time the Academy is announcing the nominees in all 24 categories live at the same time.
The actual Academy Awards will take place on February 22, live from Hollywood and airing on ABC. Neil Patrick Harris will host.
You can watch the nominations live here:
And while we wait here are some stats about the Oscars and the previous Star Wars movies. (via GoldDerby)
All 6 Star Wars movies have 7 wins, 22 nominations and 3 Special Achievement Awards.
"A New Hope" racked up 10 Oscar nominations including Best Picture, Best Supporting Actor for Alec Guiness and Best Director and Best Original Screenplay for Lucas taking home 6 awards including Best Original Score for John Williams as well as a Special Achievement Award to Ben Burtt for his sound effects.
"The Empire Strikes Back" only managed 3 Academy Award nominations winning for Best Sound as well as receiving another Special Achievement Award this time for visual effects.
"Return of the Jedi" earned 4 Oscar nods winning only a Special Achievement Award for visual effects.
The Prequel Trilogy scored 5 further Oscar nods but no wins.
From what we've seen so far, what are your thoughts on The Force Awakens? Could the movie end up with some nominations in the main categories or like it's predecessors it will be presented only in the technical categories? Tell us your predictions in the comments section or in The Cantina boards.