Diego Luna Says 'Star Wars: Andor' Production Scale Reminds Him of 'Rogue One'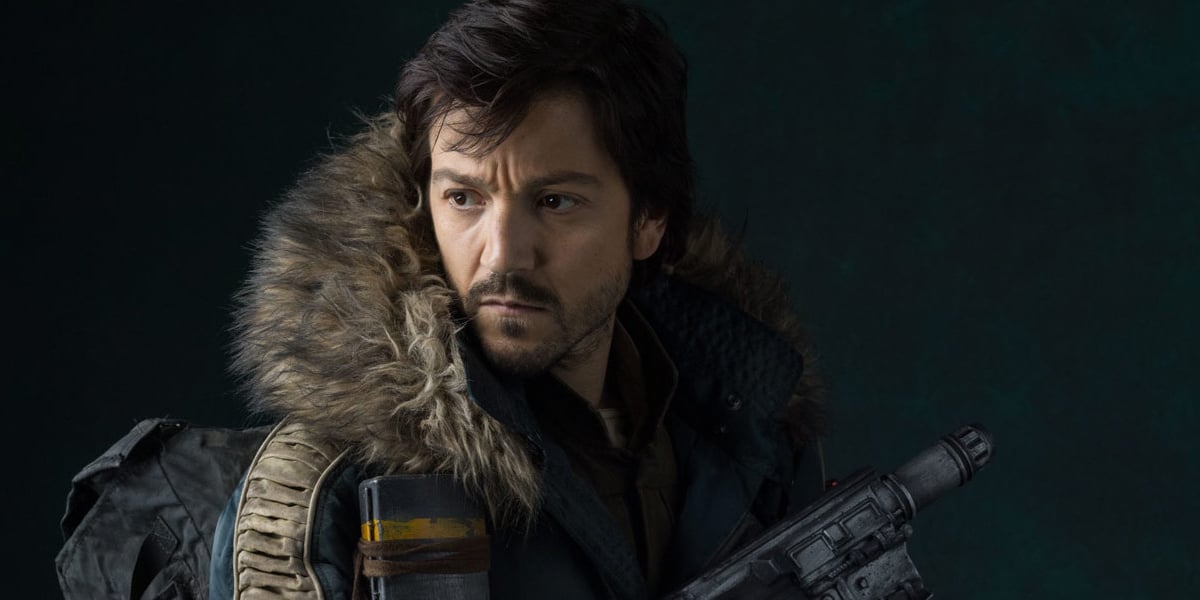 Diego Luna's new film Wander Darkly is now playing in theaters, and The Hollywood Reporter had a chance to speak with the actor about the film and of course ask him some questions about his next big project, the Disney Plus Star Wars live-action series Andor.
A couple of weeks ago, during Disney's Investor Day webcast, Lucasfilm unveiled a behind-the-scenes sizzle reel that revealed production on Andor was underway, and gave us a glimpse of what to expect in terms of production value. In fact, even though Lucasfilm almost reinvented the wheel with The Mandalorian when they introduced the world to the Stagecraft technology, Andor might be taking another path. As we saw in the sizzle reel, it looks like the Rogue One prequel series will be using a lot of traditional sets. However, when asked about this matter, Luna was rather coy. Here is what he had to say:
"I have to be very careful in the way I answer everything. The way we're shooting this reminds me of how we shot the film, and the amount of work behind this TV series reminds me of the work you do for a film. It feels like we're doing a very long movie."
As all Star Wars fans know, technology or production design isn't enough to tell a good story, you also need great characters. Diego Luna is very excited to reprise the role of Cassian Andor because, as we saw in Rogue One, he is a very complex character.
"I think it's really interesting to tell a story even though we know where it ends. The way you can approach a story like this inevitably takes you into a deeper process of reflection. I tend to use that word a lot. So once you know what Cassian is capable of, then there's room for so much exploration, and that's something that excites me a lot as an actor. I think the format of a series is amazing because we have a lot of time to explore all those layers. What happens in Rogue One is something we can actually reflect on, and what's behind something like [sacrificing an informant]. I think it's a very interesting challenge, the one we have in front of us. So I'm really excited to go back to that character because I really enjoyed playing him, and I was really happy with what the film represents. Rogue One was a story of regular people. It was regular people doing incredible things, and in a way, it's a film that reminds us of the power we all have if we have a conviction. So, yeah, I feel blessed to have the chance to revisit this role."
Tony Gilroy will be the showrunner of Star Wars: Andor, which is shooting right now in London. The show will have 12 episodes and is expected to premiere in 2022 exclusively on Disney Plus.
Miguel Fernández is a Spanish student that has movies as his second passion in life. His favorite movie of all time is The Lord of the Rings, but he is also a huge Star Wars fan. However, fantasy movies are not his only cup of tea, as movies from Scorsese, Fincher, Kubrick or Hitchcock have been an obsession for him since he started to understand the language of filmmaking. He is that guy who will watch a black and white movie, just because it is in black and white.