Felicity Jones Speaks to Vanity Fair About Rogue One: A Star Wars Story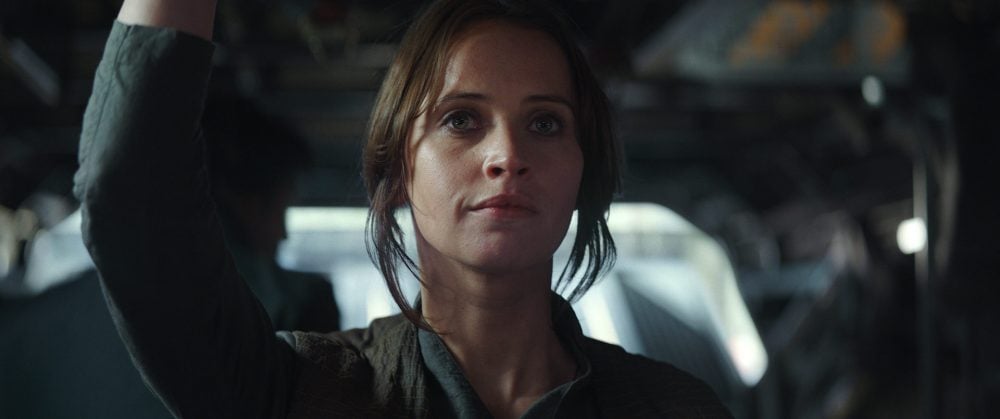 Vanity Fair has a piece up today in which they spoke to Rogue One star Felicity Jones ahead of her receiving an artist of the year honor at the Britannia Awards.
There isn't a great deal of Star Wars content in the piece, but Jones does touch on her excitement at getting to portray a strong female character in the Star Wars universe and how she hopes to create a character that will be a role model for young girls. A role that she sees as a contrast to the types of female character she looked up to as a child, such as Ariel from Disney's The Little Mermaid.
"I just hope that girls like the movie and can invest in Jyn's story and care about her," said Jones. "It is quite nice now that instead of a fish's tail, girls can see a cool female character who's got a blaster and can run really fast," Jones said. And unlike Ariel, who spends the better part of The Little Mermaid trying to regain her literal voice, Jones gets to deliver the kind of powerhouse Star Wars lines in the Gareth Edwards–directed sequel that have made the sci-fi franchise so iconic. In the most recent trailer, for example, it is Jones who announces, "Rebellions are built on hope," a message which seems to be the crux of the new film.
Jones was particularly happy to get to repeat some of that iconic Star Wars dialogue
"There are some really strong lines that you definitely want to feel like you've rehearsed," Jones said of her character's dialogue. "I would always be reciting different lines, walking around my house, doing the ironing and saying, 'The force is with you,' over and over again."
But, with the role of an action hero in both Rogue One and the recent Inferno come some consequences.
"I loved it because I got to kick some ass," Jones said of her one-two action-film punch. "I loved the physical side of making these larger films. I worked closely with the stunt teams and got to learn a new skill. I mean, you do go home covered in bruises, but it's worth it."
Head over to Vanity Fair for the full article.