Star Wars 7 News Business Update: Bob Iger, Kiri Hart, and More.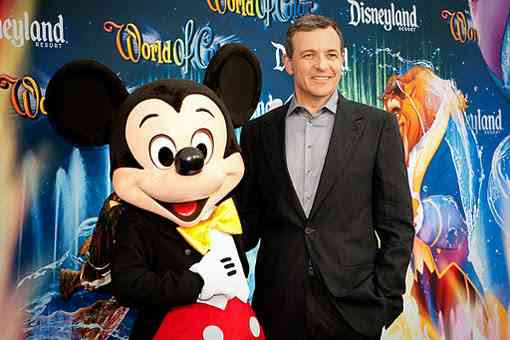 Quite a bit of business-related news relating to the Star Wars franchise has made the rounds in the past few days (most likely overshadowed by all of the rumors coming from the various concept art leaks going on behind-the-scenes). Make the jump to find out about Bob Iger's extended contract, Star Wars Rebels producer Kiri Hart's statement on the direction of the franchise, and more.
For a while, it seemed as though Star Wars Episode VII would serve as the swan song for Disney's CEO Bob Iger before he would leave the company in early 2016 – but now we have his own word that he'll stick around with the company for a little while longer before passing the torch.
From The Hollywood Reporter:
Walt Disney CEO Robert Iger's contract has been extended through June 2018, the company announced Thursday. Without the extension, Iger was set to retire in the middle of 2016, but the board of directors seemed anxious not to let that happen given Disney's success since he replaced Michael Eisner as CEO in 2005. Since then, Disney shareholders have seen total returns of 311 percent, far outperforming returns of 92 percent posted by the S&P 500 in the same time frame.

Iger previously extended his contract 16 months ago so that he wouldn't miss milestones like the release of Star Wars: Episode VII on Dec. 18, 2015 and the opening of Shanghai Disney Resort late next year.

Still unresolved is who will replace Iger when he retires in 2018. Sources say, though, that Iger's plan is to name a COO next year and groom the executive for the CEO spot. Disney has been without a COO since Iger was promoted from that spot in 2005. The likeliest candidates for COO — and therefore CEO four years from now — are parks and resorts chairman Thomas Staggs and CFO Jay Rasulo.

"Bob Iger is the architect of Disney's current success, with a proven history of delivering record financial results for the company quarter after quarter and year after year," said Orin C. Smith, independent lead director of the Disney board. "Under his tenure, Disney has reached unprecedented creative and financial heights, driving the stock price to record levels and creating extraordinary value for shareholders. He has transformed Disney's culture and empowered its businesses to effectively capitalize on evolving markets and new technologies, making Disney a company that doesn't merely embrace change, but leads it."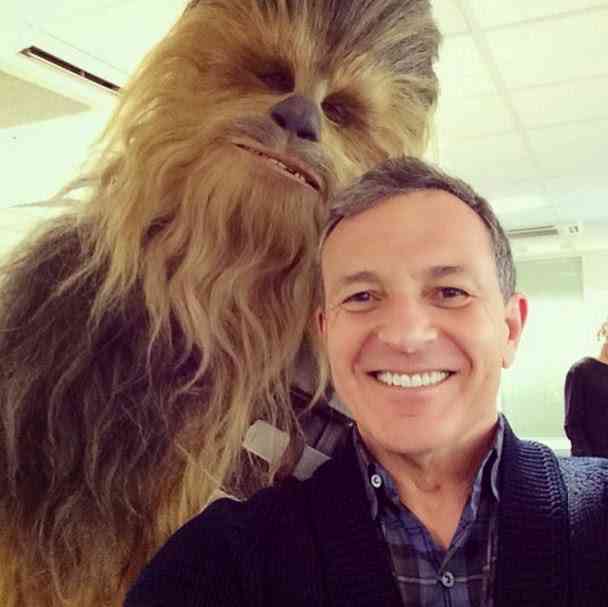 It makes sense that Disney would still want Iger to take the reins of the company after over a decade of financial success, be it through Disney's acquisitions of Marvel and Lucasfilm or huge billion-dollar smash-hit movies such as The Avengers and Frozen. Iger himself weighed in on his decision to run the Mouse House for another few years:
I've had the privilege of being the CEO of this great company for nine years and am thrilled to have the opportunity to continue through June 2018. I'm very excited about what lies ahead, including the release of our Star Wars films and the launch of Shanghai Disneyland, and I'm honored to continue working with our talented management team and the 175,000 dedicated people who make this company what it is today.
Shanghai Disneyland is slated to open its gates near the end of 2015 after four years of construction – and the theme park will most likely be ready just in time for the Chinese debut of Episode VII.
Next up, Lucasfilm's Vice President of Development Kiri Hart (who is already being compared to Marvel Studios's mastermind Kevin Feige) took to talking about the direction that the company wants to take with Star Wars in an interview with The Wall Street Journal:
Q: How big of a Star Wars fan are you?

A: It's become a cliche to say Star Wars is one of the things that makes you want to be a storyteller, but it's a cliche because it's true for so many people of my generation. I saw it when I was seven in a theater. I remember immediately saying I wanted go see it again. When I got here I certainly wasn't naive enough to think I was going to be the expert on all aspects of Star Wars, because that requires a very specific kind of focus. I would say my knowledge is pretty deep but certainly not as deep as some of the people here.

Q: Why did you decide to put all your Star Wars content into the same overarching narrative? That's required setting aside a lot of past non-film content, like books and videogames.

A: I'm crazily passionate about this idea of narratives travelling across different platforms. It just feels like a golden opportunity. This is a fictional universe that not only supports [narrative coherence] but invites it. In addition, we wouldn't be giving the right green space to our filmmakers if we mandated they stay within the stories that have been told [in books.]

Q: How do you develop your movies and TV shows? Do people bring ideas to you?

A: We pretty quickly arrived at a content plan that stretches out for several years and we didn't go looking for those ideas. Those existed internally. We were in a situation of looking for people to help us execute the ideas we had.

Q: If you look at Rebels and the limited things we know about the next movie, it feels like there's a return to the spirit of the original trilogy. Is that true? And is it purposeful?

A: Many of us are of an age where we are original trilogy kids who are now pinching ourselves every day that we're working on Star Wars. There is a real affection we have for that because it hit us at the right moment. Because of the content that happens to be coming out right now, there's this original trilogy emphasis. But I know I have a lot of interest in all of it. I certainly am experiencing in talking to creative people a lot of interest in all areas of the Star Wars timeline. I think as we keep going we want to explore, to let the idea lead and then go with that.

Q: Do you think it's significant that on this franchise traditionally seen as being more popular with boys, the top two creative executives are women?

A: I haven't experienced Star Wars being for boys, because I loved it from seven years old. I was so powerfully influenced by Princess Leia as a kid. I remember being transfixed by her — she was so empowered and smart and funny. There are a lot of different types of characters. Star Wars should be diverse because it's a big galaxy.

Q: Rebels is the first piece of Star Wars content you've been involved in. How does it feel now that it's coming out?

A: I guess there is pressure, but I don't know that we were really conscious of that. The fact is, it's a source of pleasure to all of us because we're really proud of the show and I think it speaks to what the company is capable of. It's a nice beginning.
I think it's interesting that Kiri brought up other eras on the Star Wars timeline, given that almost all of the content that has been announced recently has been focused on the era of the Original Trilogy. I'm interested in seeing what other eras the Lucasfilm Story Group will be willing to break into to tell brand-new stories.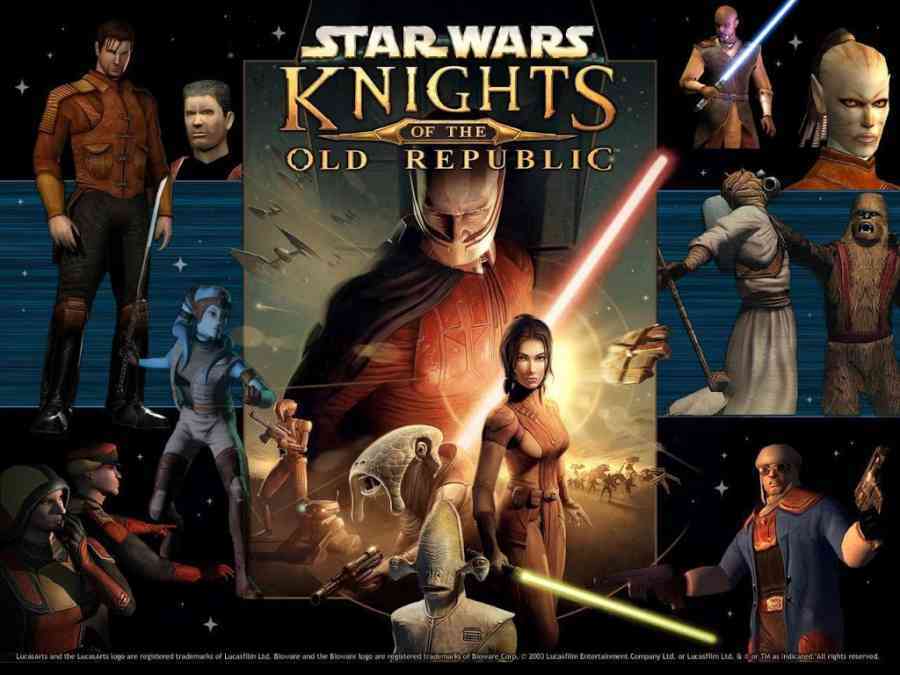 Aside from chatting with Kiri Hart, The Wall Street Journal also reported on additional news related to the franchise as a whole (which includes more conversation with Ms. Hart):
Beginning next year, the studio will release at least one "Star Wars" movie a year. New comic books, novels, theme park attractions and videogames are in the works from every corner of the Disney empire. This Friday a new animated series, "Star Wars Rebels," debuts on the Disney Channel. It's the first "Star Wars" work produced by Disney and, as such, is sure to be scrutinized by fans like a poodle in the finals of the Westminster Dog Show.

No one may feel the pressure more than Kiri Hart. A little-known development executive and screenwriter who worked in Hollywood for more than a decade, she has been tasked with a job that never existed before—coordinating and supervising every new piece of "Star Wars" content.

"There is pressure because it's 'Star Wars' and all 'Star Wars' needs to be fantastic," Ms. Hart said in her first interview since joining the company two years ago.

The biggest challenge, she said at Lucasfilm's San Francisco offices, is that while most movies and TV shows are creatively assembled first and then sold to a studio, "Star Wars" overseers have developed a release plan spanning years and now need movies, TV shows and other material to fill each slot.

"Rebels" came about when Disney suddenly canceled an animated series called "The Clone Wars" that aired on rival Time Warner Inc.'s Cartoon Network. By December of 2012, just two months after Disney bought Lucasfilm, the company was planning a new animated show to run on its own channel. Coming to air less than two years later is an unusually accelerated schedule, said Gary Marsh, president of Disney Channels Worldwide.

[Kathleen] Kennedy is in London producing director J.J. Abrams' "Star Wars: Episode VII," scheduled for release next December. Though she has final say over major decisions, Ms. Kennedy tasked Ms. Hart with developing new stories, finding writers and filmmakers, and supervising "Star Wars" work by partners.

At the same time, "imagineers" are working on new theme park attractions, a mobile game was recently launched, and more titles are the works for videogame consoles.

"Star Wars" ranked in the top five toy franchises last year according to research firm NPD Group, but Disney sees big growth opportunities overseas, said Lucasfilm senior vice president of licensing Paul Southern. In certain markets like Latin America, "Star Wars" products are filling store shelves for the first time.
It appears that Disney and Lucasfilm have everything planned out for the long con – and given that Bob Iger will be sticking around until Episode VIII at least, absurd profits shall surely follow.
Grant has been a fan of Star Wars for as long as he can remember, having seen every movie on the big screen. When he's not hard at work with his college studies, he keeps himself busy by reporting on all kinds of Star Wars news for SWNN and general movie news on the sister site, Movie News Net. He served as a frequent commentator on SWNN's The Resistance Broadcast.