Possible Running Time of Rogue One + Official Website for the Movie is Up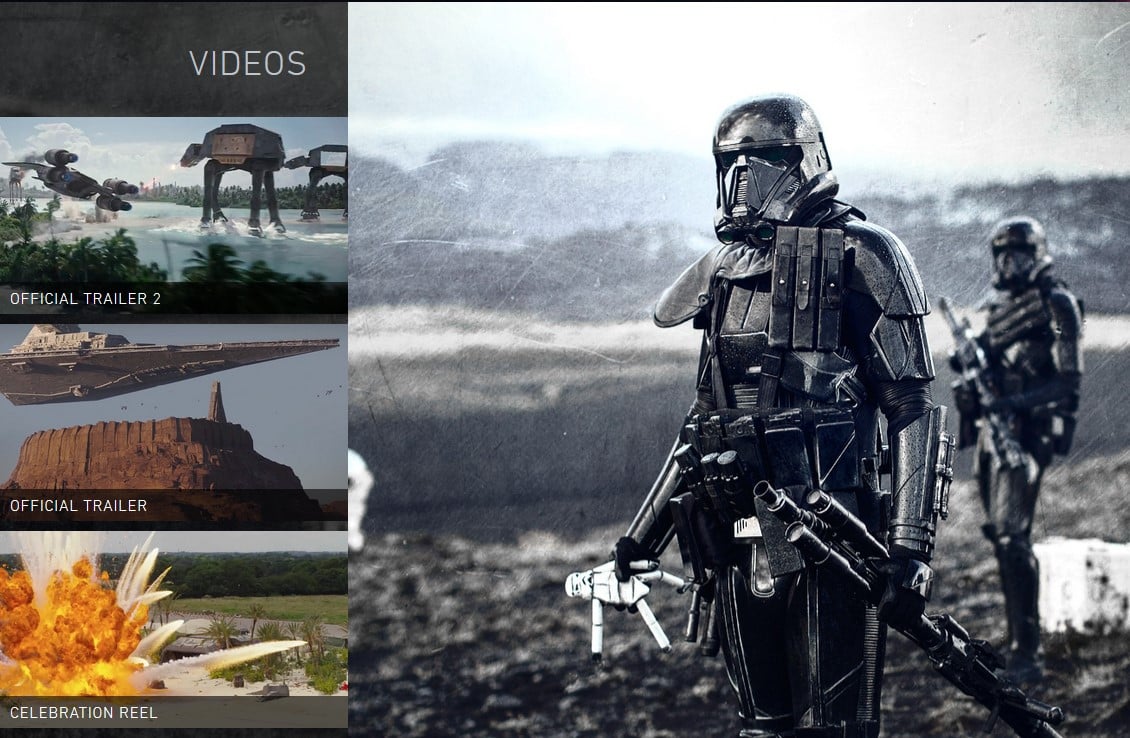 A new website dedicated to Rogue One has been revealed as part of the official Star Wars website.  It gives you a great look at all the officially released videos from the movie, the story and a hi-res gallery with images from the trailers. Also could an Australian movie website know the running time of Rogue One? Read on for more.
The new official Rogue One website contains all trailers plus the Celebration Reel. There is also a brief synopsis of the story:
It's cool to have a site that brings all official information regarding Rogue One. Hopefully, Lucasfilm will keep updating it with new info and add some character and location information in a similar fashion as the Databank on the Star Wars website.
You can check the site here.
In another news story, the Australian movie site eventcinemas.com.au  (via Reddit) has listed Rogue One as being 133 minutes long. For now, take this with a huge grain of salt, since it could be a placeholder running time. We've seen Rogue One's running time being listed on many movie sites and on all of them the running time was 120 min., which is clearly a placeholder running time.
Could this be the real running time? Keep in mind that by that time last year, we knew the running time of The Force Awakens. But again, treat this as rumor until any official word is released. That being said, I'm sure many fans would be very pleased with 133min. long Star Wars movie. It fits perfectly with the running times of the previous movies in the franchise:
The Phantom Menace – 133 minutes
Attack of the Clones – 142 minutes
Revenge of the Sith – 140 minutes
A New Hope – 121 minutes
The Empire Strikes Back – 124 minutes
Return of the Jedi – 131 minutes
The Force Awakens – 138 minutes
What do you prefer? What kind of running time would you like to see for Rogue One? Tell us in the comments below.