UPDATE! Young Lando Calrissian Being Possibly Cast for Han Solo Movie. Donald Glover a Potential Candidate?
Umberto Gonzales, formerly known from Latino Review and currently of the Heroic Hollywood, reported exclusively for The Wrap that Lucasfilm is casting the young Lando Calrissian for the Han Solo standalone movie.
Originally portrayed by Billy Dee Williams in The Empire Strikes Back and later in The Return of the Jedi and Star Wars: Rebels, Lando Calrissian has a past with Han Solo not the least of which includes Millennium Falcon. It was always possible that we will see people from Han Solo's checkered past in the film and now it seems we have the confirmation.
There is currently no information about possible candidates for the role. While playing Lando in The Empire Strikes Back, Billy Dee Williams was 43 and if he played younger like Harrison Ford, that means Lando is about ten years older than Han Solo. So, we might be looking at actors in their mid-thirties.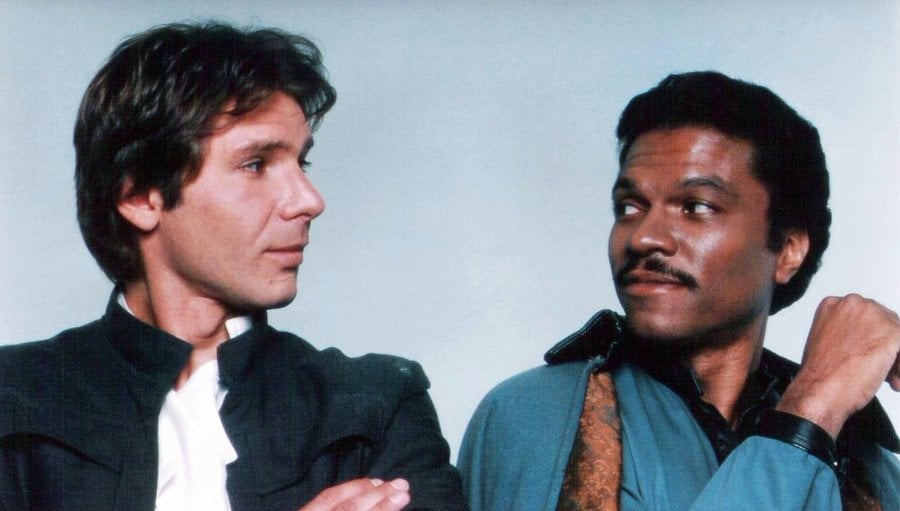 One thing is for certain – he has to be smooth and charming and have great chemistry with Alden Ehrenreich who was confirmed earlier this month at Star Wars Celebration to be our new Han Solo. Who would you like to see in the role of young Lando Calrissian.
The Han Solo standalone film was written by Lawrence Kasdan and his son Jon and it will be directed by Chris Miller and Phil Lord.
The movie will go in the production sometime in January, 2017 and is scheduled for release on May 25th, 2018.
UPDATE!
Devin Faraci from Birth.Movies.Death. also shared some info on which actor might play Lando in the Solo spin-off movie:
Donald Glover is the first choice for Young Lando.

Will he do it? I'm not even sure there's an offer out there, but at Star Wars Celebration this year directors Phil Lord and Chris Miller told a story about hiring Alden Ehrenreich to play Han Solo – they saw hundreds, if not thousands, of young men, but in the end they went with Ehrenreich, who was the first actor they saw and their first choice. So while the directors may still be meeting with actors, it isn't out of the range of possibility that their first choice is who they will end up with (if Glover wants the part. I'm not 100% sure I see him taking a role like this).
Glover seems like a nice fit. He is most famous with his TV appearances, but is also no stranger to big feature films. He played both comedic and serious roles and he surely will do a nice job.
What do you think? Do you think Glover is a good candidate for young Lando?